Book review: In 'Don't Say A Thing,' Tamara Leitner tells an urgent, necessary and ugly tale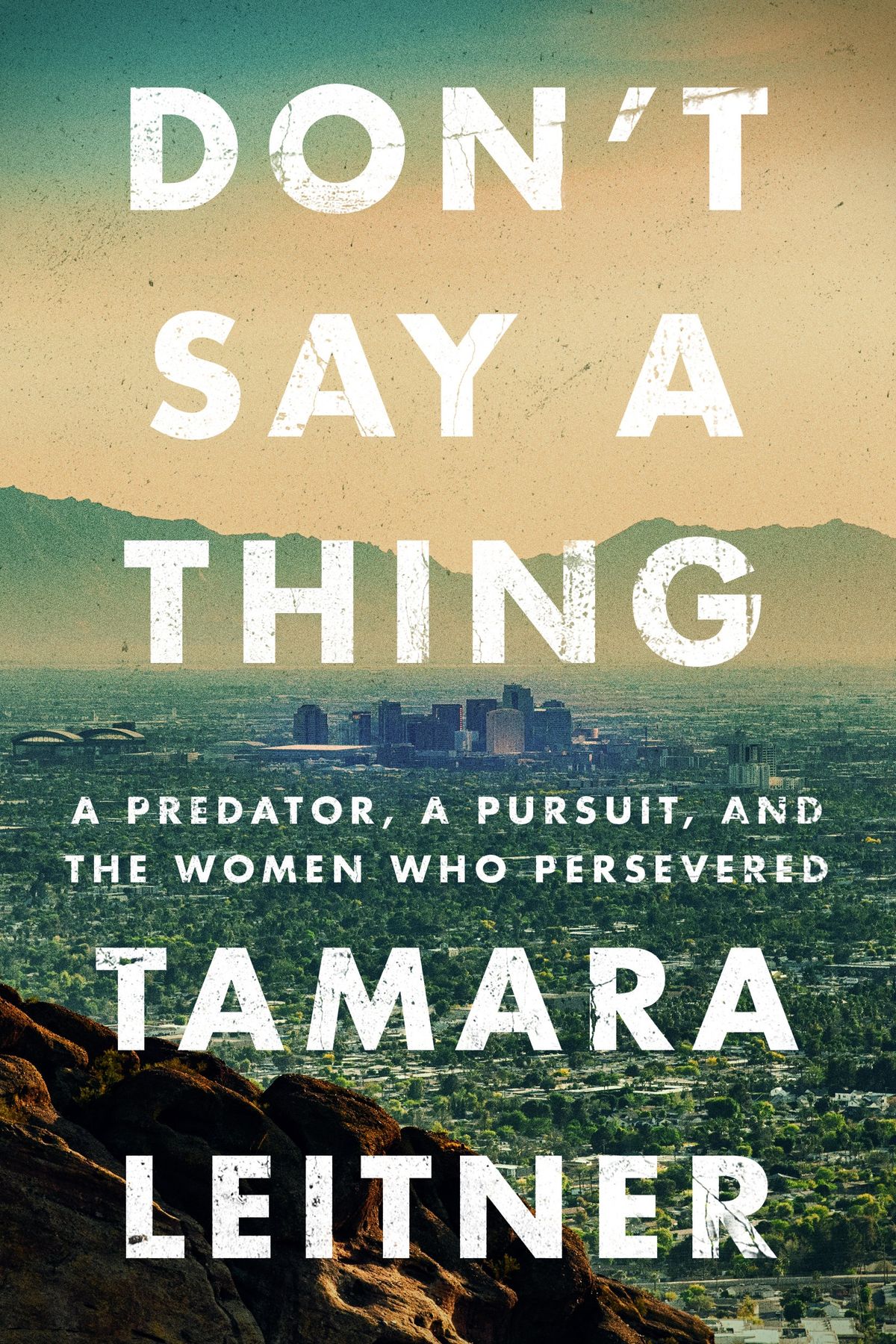 Tamara Letiner has written a beautiful, provocative, and disturbing story that absolutely needs to be told.
"Don't Say A Thing" is the kind of frightening tale that will keep you up at night. It's the worst kind of true crime story – rape.
Unlike in a murder, one can only assume what the victims suffer. They're no longer here to tell their story. It's instead told by forensic evidence that can be disturbing on its own. But the victims are silent.
Rape is the kind of crime that leaves lives in shambles. Some victims pick up and move on. Others do not.
Their stories need to be told, and too often they're not. They remain nameless, because news reporters want to respect their privacy, and they should. And so many remain silent, that even those closest to them might never know the traumatic terror that lives inside of them.
Leitner has pulled back the covers in what she has written as a true crime memoir. She is as much a part of the story as the women Claude Dean Hull II stalked and raped at gunpoint.
The book opens in 1999, as Leitner, a young reporter covering crime in Scottsdale, Ariz., awakens to find a crime scene in the hallway outside the apartment she shares with her boyfriend. The single woman across the hall, she learns, has been attacked. When Leitner gets to work, she's assigned the story.
What ensues is a decades-long pursuit that nearly overtakes Leitner's own life. This isn't an isolated incident, she learns. There are others. Many others.
Leitner eventually traces Hull's path across the country as his hunt for sex, conquest, and power over women takes him from California to Florida.
While chasing the story, Leitner befriends many of those whose lives were torn apart by one vicious man. Leitner gets them to open up about how one encounter with a stranger, sometimes lasting less than an hour, changes their lives forever. They talk about what they had to do survive the trauma of rape.
Leitner documents the failures of law enforcement and a court system that often retraumatizes more than it serves justice.
Their stories are told in vivid detail, and Leitner doesn't spare us pain. Yet she writes in a sophisticated style that respects the survivors and is not gratuitous.
Leitner manages to accurately capture the frustration of being a daily crime reporter, unable to tell complete stories on deadline and not really knowing if the police are being honest (she learns sometimes they're not). The stories of the survivors frequently go untold because either it's too close to the trauma or by the time they're willing to talk, the next story in the next news cycle has passed.
That's why this book is so important. It allowed Leitner time to go back and see the true impacts that rape has on women's lives.
Leitner also explores Hull's past, one of unimaginable childhood sexual abuse that could help explain, although not pardon, his actions. Make no mistake, this is one bad guy, but along the way Leitner points out how family or others might have reached out a helping hand, and what can happen when they don't.
Instead, he grew into women's worst nightmare.
She also manages to parallel her own romantic relationship with a charming, beloved editor who we learn has a secret. It's a narrative that unfolds throughout the book as Leitner searches for answers in the trail of rapes and also tries to deal with the gaslights in her own life.
This book is not easy to read, although Leitner's writing certainly breezes along. But it's the details and subject that tell a true horror story – one experienced by women every single day. One in three women globally will suffer sexual abuse, according to the World Health Organization.
In "Don't Say A Thing," Leitner shows us why rape is something we should definitely be talking about.
---