Bolt takes over as Spokane County GOP chair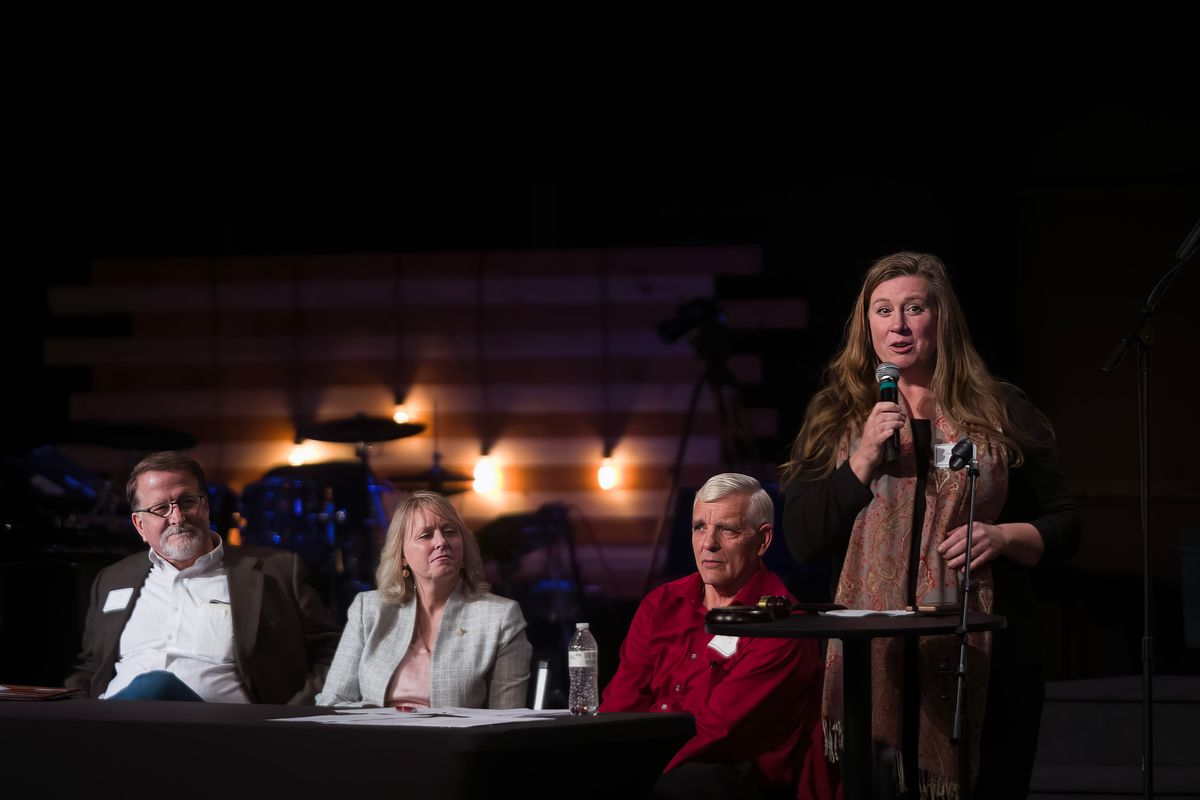 The Spokane County Republican Party has a new leader.
MJ Bolt, a former golf coach who serves as Eastern Washington's representative on the Washington State Board of Education, became the GOP's chair Oct. 7. Her term will last 14 months, until the Republican Party reconvenes for its biennial reorganization meeting.
"We've got a lot to do," Bolt said, "starting with getting our recommended candidates across the finish line in the next election."
Bolt, 51, had previously served as the GOP's vice chair. She takes the reins from Brian Noble, who resigned after nine months at the helm. Noble, a lifelong pastor, stepped down to take a job as executive director of the Family Policy Institute of Washington.
Unlike Noble, Bolt has significant experience as an elected official. In addition to serving on the state Board of Education, she spent four years on the Central Valley School District's board from 2011 to 2015.
More recently, Bolt in 2022 ran for state representative in the 4th Legislative District, which includes Spokane Valley and Liberty Lake. She failed to advance past the primary.
Bolt grew up on a farm in Weiser, Idaho. She moved to Spokane in 1988 and graduated from Mead High School, where she won the individual state golf championship and helped the Panthers take the team golf championship.
Bolt went on to golf at the University of Iowa, where she was Big Ten Freshman of the Year, and Eastern Washington University.
She's now retired, after spending 15 years as a golf instructor.
---