Northwest Passages: Tamara Leitner talks tracking a serial rapist and the journey of sexual assault survivors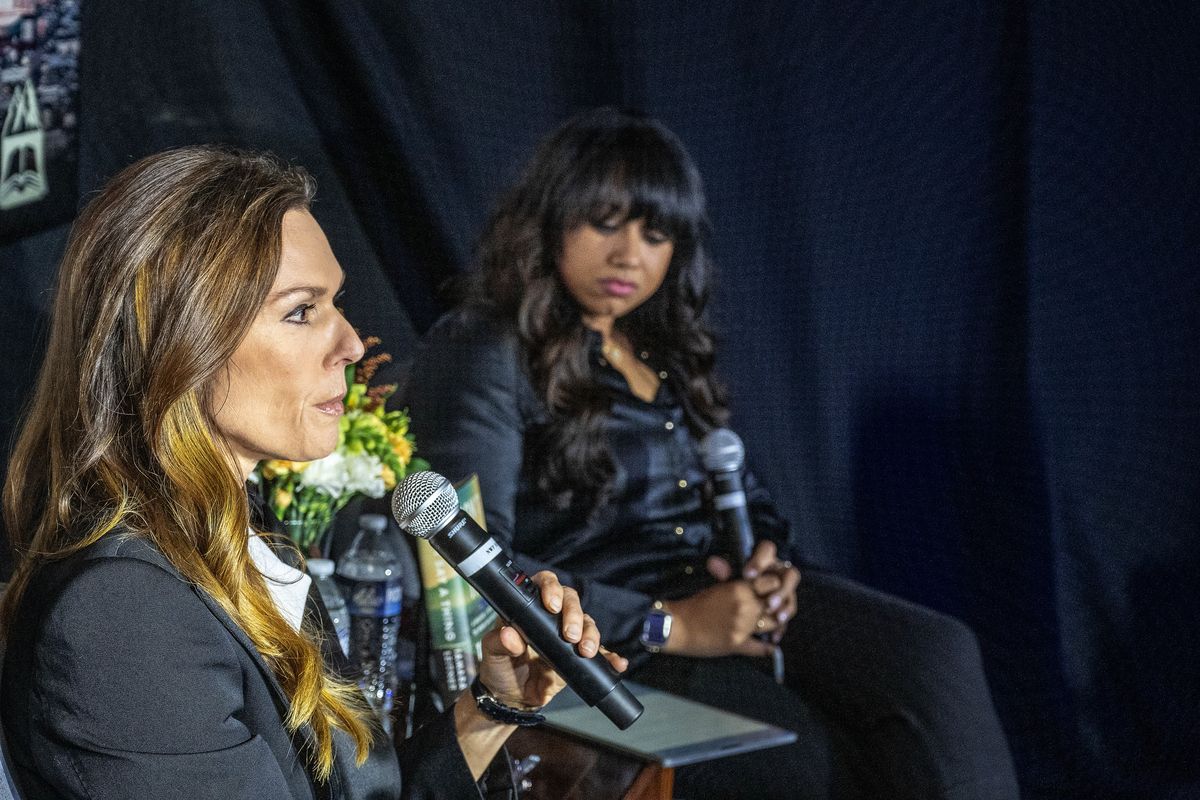 When Tamara Leitner came back to her true-crime book after 20 years of setting it aside, she realized she couldn't tell the story without telling her own.
In Scottsdale, Arizona, Leitner awoke to crime scene tape outside her apartment one day in 1999. Her neighbor had been sexually assaulted, police told her. She was interviewed, her live-in boyfriend was interviewed, but no one heard anything – even though the assault took place on the other side of the wall. Detectives were looking for a black Velcro watch the rapist was wearing, too – and Leitner had found one – smack in the middle of the floor in her home.
"Was he in my home?" she thought.
Leitner still had to go to work that day as the crime reporter at the city's local newspaper. She knew she had to write about the assault. But she was personally close to it.
Throughout the decades, Leitner embarked on a journey to connect the assault to others in the area. A man who she refers to as "the predator" was later convicted for multiple rapes in Arizona and Florida. He admitted to 18 rapes; police think he may have committed up to 100, she said.
Leitner later published her book, "Don't Say a Thing," which details her investigative work as a reporter, her trauma and the survivor stories of those who were sexually assaulted. During a Tuesday Northwest Passages event for The Spokesman-Review, Leitner said she remembered every night she lived in that apartment, thinking the rapist would come back.
"I would barricade myself into my apartment. I would stack furniture in front of my door," she told the crowd. "There was no separation between home and the assault … It was a 24-hour thing I was constantly living. That was why I had some PTSD going through it for a while."
Leitner was interviewed by her friend, Hollywood producer and Spokane native Mandi Price, who was a producer on the Amazon original series "Daisy Jones & the Six," and Hulu's "Little Fire Everywhere."
For a long time, Leitner didn't know she carried the experience of a sexual assault happening next door so close to her heart. But she pushed through it anyway.
"As a journalist, we put up walls. We have to. That is how we are able to do our job," she said.
Leitner became a TV news correspondent, an Edward R. Murrow award winner and is also a 12-time Emmy-award winner.
When she came back to her book years later, she realized she had to revisit the experience of an investigative journalist. She drove to the crime scenes, she spoke to survivors and – in a way – grappled with her own trauma at the same time.
Leitner was in an emotionally abusive relationship during the time of her neighbor's assault, and she was feeling the implications of that, too.
"The more I talked to these women, the more I realized that I wanted to share my shame and my trauma in order to possibly help others move through their trauma and their shame," she said. "They helped me, in a way."
Leitner's book is vulnerable – it brings rawness to the surface that stirs up an honest conversation about the stigma surrounding sexual assault. And that is what is important, she said.
"Reliving the worst moment of your life and choosing to share your story with me is a pretty damn big deal," Leitner said. "… If we continue the dialogue and make it easier to talk about … We will realize it's always the predator's fault. It's never the woman's fault or the man's fault."
The survivors being able to give their impact statements in court was important, but Leitner said she thought of the women who never saw that day for themselves. For her, that was more upsetting than speaking with "the predator," whom she chose not to name on purpose.
"Not being able to confront him after he takes away something from them … I felt like I should fight for that," Leitner said. "I felt like it was worth it."
Editor's note: This story was updated on October 18, 2023, to reflect that Leitner's book is non-fiction. 
---