Filet mignon is the most overrated food of all time. Here's my beef.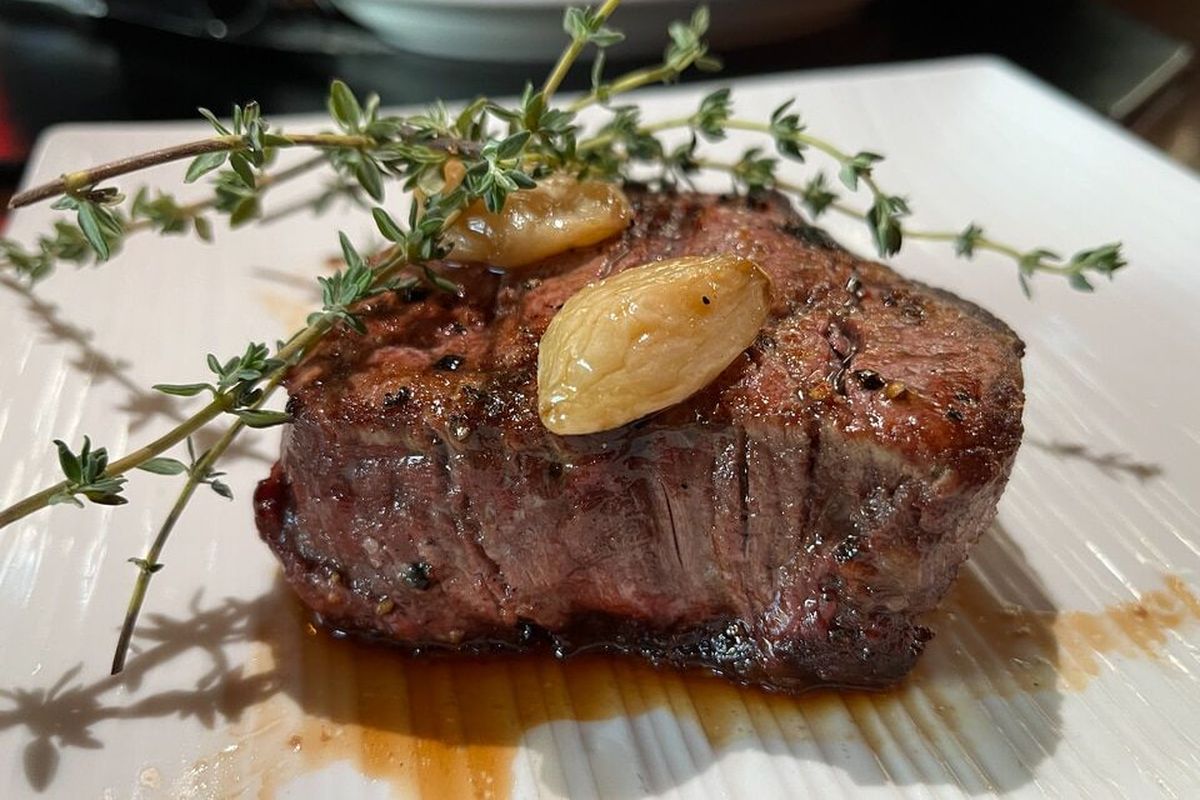 At a steakhouse, there are a few rules that simply must be followed.
Never order a steak cooked more than medium rare. A good cut of meat doesn't need steak sauce and no steak deserves ketchup (cheesesteaks notwithstanding).
All pretty self-explanatory, right? Even the surly waiters at Peter Luger in Brooklyn wouldn't give me any gruff. But my final steak commandment, the decree about which I'm most passionate, may turn some serrated blades my way.
Here it is: Filet mignon isn't just the most overrated steak or cut of meat. It's the most overrated and overhyped dish in dining history.
I apologize if you just choked on your steak. And I understand why. Take a cursory look around any American steakhouse and you're bound to see scores of carnivores chowing down on petite pieces of tender beef. According to multiple sources, it is the most popular cut of steak in America.
But call me the Drake of steak, because I'm just saying you can do better.
Filet mignon is boring, basic and the ultimate steakhouse rookie mistake. You're paying top dollar for eight ounces of tender texture and underwhelming flavor, when there are so many more enjoyable and satisfying steaks waiting out there for you to try.
"I don't dislike filet," chef David Burke told NJ Advance Media recently. "But it's certainly not the best cut of meat."
Burke, the New Jersey native, restaurateur and celebrity chef has made his bones on bone-in ribeyes and dry-aged cuts. He explained to me that filet mignon became popular in America in the 1960s and '70s because it was all the rage in France. It was appealing to American restaurants because, as a boneless cut, they didn't need a butcher or a bandsaw to carve it and it was easy to clean.
"Filet mignon is a safe bet for us because we can put cream sauce on it, I can serve it as steak or au poivre (a French pepper sauce), I can do a six-ounce, an eight ounce, a 12-ounce," Burke said. "People recognize it, it's consistent."
That explains why restaurants serve it, and perhaps the American steak palate has been trained to appreciate it. But it's time for our palates to evolve, people! The whole "it takes sauces well" point speaks volumes. So, what you're saying is it's such a flavorless cut of meat that it can't exist on its own.
That's fine enough with a cheaper London broil or a skirt steak. But filet mignon? Which will run you 50 bucks? C'mon now.
Will Messmer is a co-owner of Darke Pines, an upscale butcher shop in Jersey City. He understands why people purchase filet mignon from his shop. But he, and his staff, know better.
"Nobody who works here buys it," Messmer said. "I like it. But it's definitely not my first choice."
Eaters also like filet mignon because it's such a lean cut. This might sound nice, but fat is what gives a steak its taste. Rich marbling throughout the meat melts as the steak is cooked, imbuing it with rich, savory flavor. It also adds texture. Which is why Messmer wisely prefers a well-marbled ribeye.
People brag that a good filet mignon melts in your mouth. What's the fun in that? When I'm chowing down on a cut of beef, I want to actually have to chew it.
That's why anytime I'm at a steakhouse, I'm opting for a ribeye, too. From a texture and flavor standpoint, it is unquestionably better than a filet. Every bite is richer and more satisfying. Yes, you'll have to cut around some fattier parts, but that's part of the fun of carving into a big, juicy steak at a steakhouse.
You're not just paying for a fancy name like with filet mignon, you're paying for an elite, well-balanced cut of meat. Dino and Harry's in Hoboken makes an incredible one, and it's just $57 for a massive 24-ounce cut. The dry-aged ribeye at Fleming's Prime Steakhouse in Edgewater is a carnivorous masterpiece, as well.
So the next time you find yourself perusing a steakhouse menu, I implore you to flip past the filet. Try a ribeye or a New York strip. Or maybe even splurge for a porterhouse — which ain't cheap, but includes both New York strip and filet mignon.
I promise, you won't have any beef with your beef.
---