Critics weigh in on 'The Longmire Defense'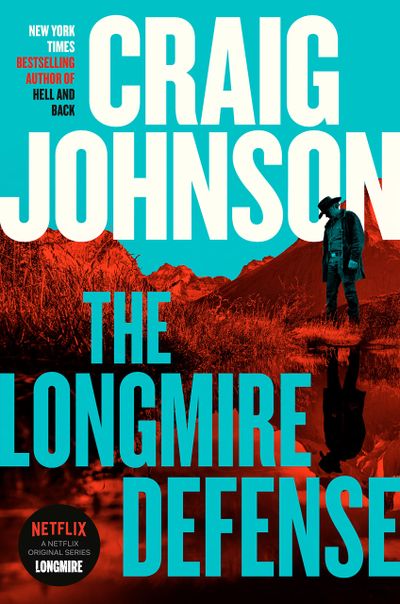 New York Times bestselling author Craig Johnson's newest book in the Sheriff Walt Longmire series, "The Longmire Defense," will be released on Tuesday. The story centers an unsolved murder from the 1940s that just might have a connection to Longmire's own grandfather.
Here is a selection of excerpts from reviews of "The Longmire Defense." Johnson will discuss his new book on Wednesday in Spokane in an event hosted by The Spokesman-Review's Northwest Passages Book Club.
"As compelling as ever, Johnson's storytelling effortlessly transports the reader into the heart of Absaroka County. His attention to detail brings the landscape to life and makes it an integral part of the story. … Whether it's the vast open plains or the soaring mountains, every scene is vividly portrayed, immersing the reader in the essence of Wyoming. … Additionally, another of Johnson's greatest strengths lies in his ability to bring his characters to life. With his raw charm and unwavering commitment to justice, Sheriff Walt Longmire continues to be the heart and soul of the series, and longtime fans will no doubt relish the opportunity to learn more about his own family history. That doesn't mean, however, that newcomers won't be able to see and appreciate the chemistry between the characters, which adds depth to the story and weaves a web of relationships that will be relatable to many. … In fact, it's precisely this blend of intriguing mystery and a perfectly cast cast of characters that makes Johnson's latest novel one of his best novels to date, and a perfect place for new readers to meet Sheriff Longmire." -Erin Avery, USA Today
"Powerful people pressure him to forget the old case, which is tied to vast amounts of money in a hidden fund. It doesn't matter: Walt has his own moral code, refuses to bend, and is ready to unmask his grandfather as a murderer if that's where the clues lead.
Learning the history of a beloved protagonist raises an exciting mystery to a higher level." -Kirkus Reviews
"The whodunit, which presents a dizzying number of red herrings, … is one of Johnson's trickiest, keeping readers deliciously off-balance throughout. Series newcomers will have no problem jumping into the action, and longtime readers will relish the dive into Longmire's family history." – Publisher's Weekly
---