A Grip on Sports: This holiday marks the beginning of a lot of things, including crucial games in the pennant races A GRIP ON SPORTS • It's hard to know exactly how to acknowledge some holidays. Happy New Year is easy. Merry Christmas too. Ditto to happy Easter. But others? It's hard to come up for adjectives for Memorial Day and the like, as happy or whatever just doesn't cut it. Then there is today. What do you do with Labor Day?
•••••••
• OK, we have a prejudice. A long-held one. It has nothing to do with what the holiday honors. We're all for pausing and remembering those who, you know, actually get everything done. And the struggles for decent treatment. That's not the issue. It's where it falls on the calendar.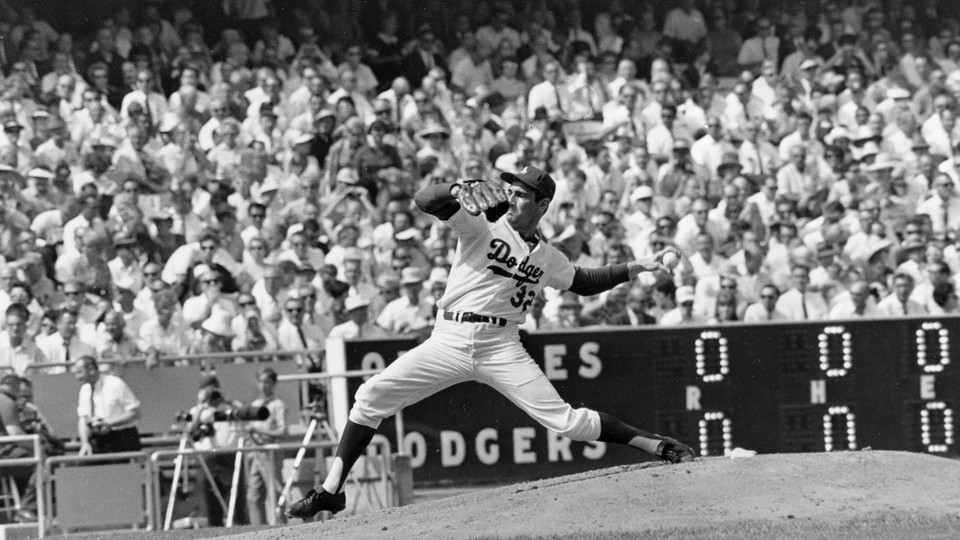 To understand, we have to take you back to our early years. When we weren't the most energetic of students. Oh, school was all right, even if the nuns liked to play the drum solo from "Wipe Out" on our fingers with their rulers. Learning was cool and all but it took us away from what we liked best. Playing whatever sport was in season.
And that was the problem with Labor Day. Before the holiday, running around free and unfettered, playing over the line and pickle and such. After? Sitting in a steaming classroom, looking out the window at clear skies and unplayed games.
Plus, we would have worn white all year-round if societal norms didn't say it was verboten.
About the only good thing about Labor Day back when, you know, we were too young to actually "labor," was it marked the beginning of pennant races. When wins and losses counted for twice as much as they did in April and May. Or at least they seemed to. Despite the ancient rules, where only one team from each league made the postseason, an anachronism akin to thumbscrews and gasoline-powered cars, the Dodgers were battling to make the World Series most years of our youth. And that mattered.
After all, our dad always could get his hands on World Series tickets and someday, as the youngest, we would be able to accompany him to a game.
That honor had finally sifted down to our eldest sister in 1966 and she was able to sit behind the Dodger dugout the day Sandy Koufax made his last appearance in Dodger blue. The day Willie Davis made three errors – in one inning – and the L.A. fans turned on the centerfielder with a bile unmatched in that laid-back town. (There was a picture in the Times back then showing a whole bunch of them screaming at the former Spokane Indian Davis as he came off the field in the fifth-inning following the not-so-comedic errors – it is gospel in our household Linda was one of the screamers pictured.)
That was the last World Series (or playoff) game in L.A. for more than a decade. And by the time the Dodgers reappeared in the Fall Classic, our dad's ticket connection had melted away.
We didn't get to actually sit in Dodger Stadium and watch a World Series game until 2017, when the new Koufax, Clayton Kershaw, defeated the garbage-can bashing Astros in the opener. The tickets were priced incredibly high – Linda bought them, probably to ease her conscience concerning Davis – but we would have paid whatever it took to be in the building.
Which brings us to this Labor Day.
The Mariners enter playoff season with a one-game lead in the American League West. Their pitching staff is beginning to show signs of wear-and-tear but they are not alone in that regard. If Julio Rodriguez and the offense can continue their August magic, we might just see another postseason. And, dare we dream, a World Series in the Northwest?
We have already prepared for that possibility. We put away a nest egg a long time ago to buy tickets. In the two decades since we started our World Series fund, it's grown enough to cover the price of … well, probably parking around T-Mobile.
The money to buy tickets will have to come out of the kids' inheritance.
Honestly, we're not sure they'll mind. As long as there are enough games for everyone to go at least once.
•••
WSU: Yes, we could have chosen to write more today about the Cougars' big win in the Rocky Mountains. But football season is just getting started. There will be many more days to cover in depth. Many more wins, too. Probably. Anyhow, we leave the chore today to Greg Woods. He has a rewind of the 50-24 win. … Jacob Thorpe watched the game too. He saw the mistakes. And like us, he sees how high this team's upside could be. … Elsewhere in the Pac-12 and the nation, Jon Wilner is among those who examine the future of the Pac-2 and how Oregon State and Washington State will stay connected. He has a mailbag in the S-R. … Wilner also has his usual weekend rewind in the Mercury News this morning. … There was one game yesterday to round out the conference's 12-0 weekend. Oregon State traveled to San Jose State and its new stadium, returning home with a 42-17 victory. The 18th-ranked Beavers were methodical on offense behind transfer quarterback DJ Uiagalelei and stifling at times on defense. … Washington didn't just rout Boise State on Saturday, the Huskies steamrolled the Broncos. And the UW president spoke with Christian Caple. … Oregon's offensive explosion probably influenced the line for Saturday's game at Texas Tech. … The Washington Post story on Colorado we linked yesterday ran in the S-R this morning, making it easier for more of you to read. The writer, Chuck Culpepper, has another column today, this one on what might just be an endangered species, the small conference upset. … The Buffs have a tough month ahead. … UCLA is still a work in progress. By the way, Chip Kelly and Utah's Kyle Whittingham both took shots at the NCAA's new timing rules, pointing out the commercial breaks have actually gotten longer. … USC has been dominant in its first two games. … A home win over Northern Arizona is a lot better for Arizona than losing, as happened last time. … Finally, Stanford's arrival in the ACC will make that conference even more dominating in one sport: women's soccer.
Gonzaga: We have a story to pass along about Kelly Olynyk from his hometown of Kamloops, British Columbia. Olynyk helped Canada qualify for the Olympic basketball tournament for the first time in more than 20 years.
EWU and Idaho: Around the Big Sky, Montana State asked a lot of players to play multiple roles in the win over Utah Tech.
Indians: As the first-half wound down, Spokane had a great shot at securing a playoff spot. Then a lull happened, and that chance went away. The second half? No shot. Dave Nichols has the coverage of Sunday's 10-0 loss to visiting Everett that eliminated the postseason for good and ended the home portion of the season.
Chiefs: Spokane ended its expanded part of training camp with a four-team tournament, culminating in the annual Red-White game. Dave was the Arena and has this coverage.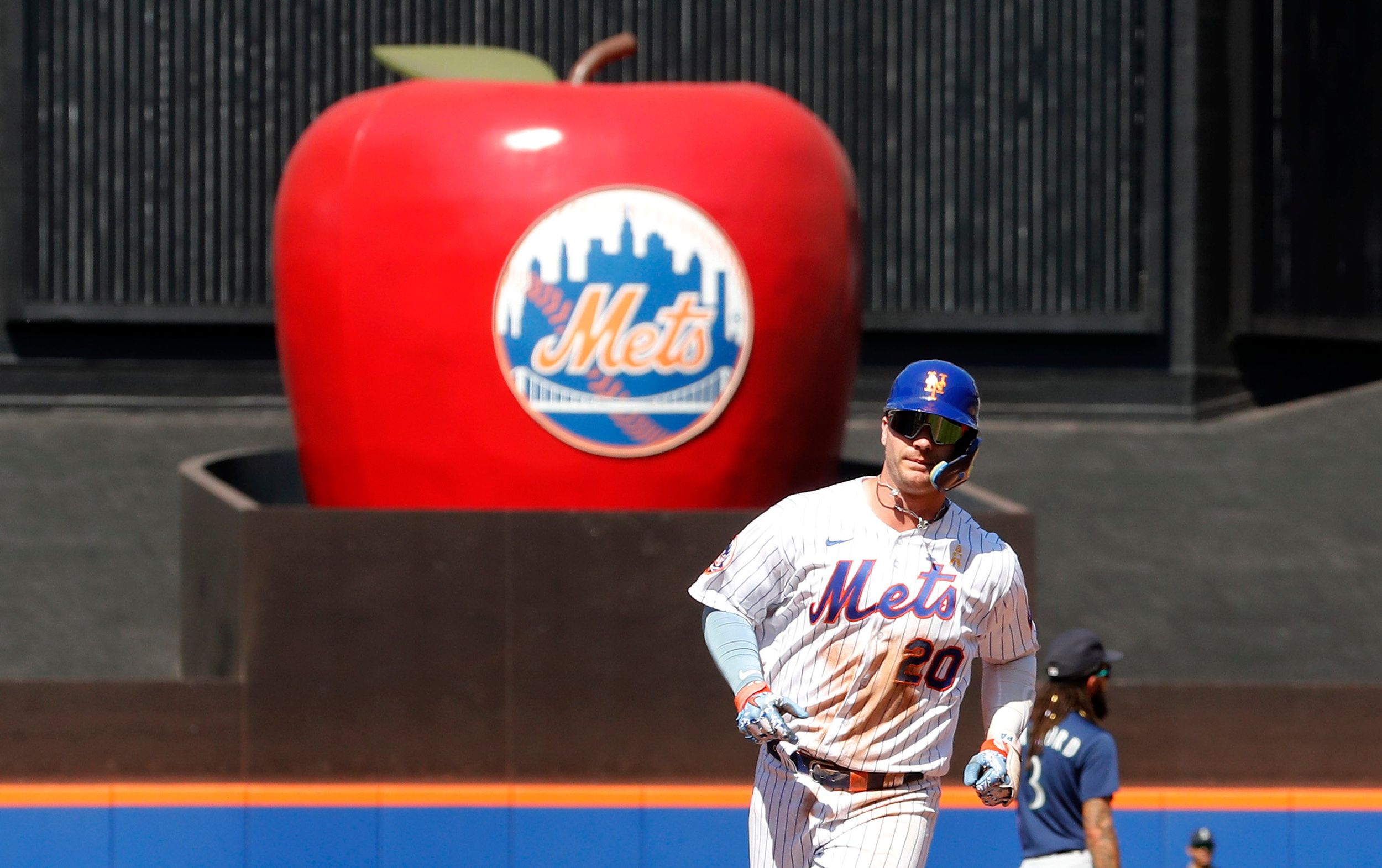 Mariners: Seattle didn't have a good holiday weekend in New York. The M's lost their first series in almost a month, dropping the decider yesterday 6-3 as the Mets' Pete Alonso hit two home runs. With the Astros' loss to the Yankees, Seattle will start today's game in Cincinnati with a game lead on Houston and Texas in the West. Those two teams meet today. … Julio Rodriguez and Andres Munoz won American League rewards for August.
Seahawks: Which position groups are the strongest? Bob Condotta ranks all of them. At the top is wide receiver. The bottom? Read the story. … The secondary has a chance to be really good.
•••       
• For those of you who started school long before Labor Day, you have our condolences. Funny thing about Southern California. It was hotter in September than June most years. And the Catholic school we attended had no air conditioning but did have windows that barely opened. At least, unlike the folks of our generation that grew up in the Inland Northwest, we didn't have to walk to school in the snow. Uphill. Both ways. Guess we had it easy. Until later …
---