Famed author Craig Johnson talks new book 'The Longmire Defense' at Northwest Passages Best-selling author Craig Johnson didn't expect to rattle off two dozen Longmire books.
"I didn't know I could write a second one or not," the 61-year-old Johnson told a Spokane crowd Wednesday night.
But, 19 books, several collections of short stories and a popular A&E drama series later, Johnson did more than he could have ever dreamed.
Johnson returned to Spokane for the second year in a row to discuss his new book, "The Longmire Defense," in front of a large crowd at the Bing Crosby Theater in downtown Spokane. The discussion, moderated by Spokesman-Review editor Rob Curley, was part of the newspaper's book club event, Northwest Passages.
With a Rainier (Johnson's favorite beer) ice chest between Johnson and Curley, Johnson talked about the plot twists of the new book, its various characters and some of his favorite authors, Westerns and cowboys of all time.
Johnson said Victoria "Vic" Moretti is his favorite character to write.
Johnson bases many characters off people he knows, weaving certain facets of them into his books.
"She bears a lot of the weight of a lot of the characters," said Johnson, who lives on a ranch in Wyoming.
Johnson said his wife enjoys his female characters as well.
"So I'm not, like, sleeping in the barn or anything," he said.
The series follows the popular and clever sheriff Walt Longmire of the fictional Wyoming county of Absaroka.
Johnson described Longmire as a "pretty good detective," "naive" and someone who believes people are good and do the right thing.
When asked by an audience member whether Johnson was ever going to let Longmire grow up, Johnson said, "No, no, I like him the way he is."
Johnson said his favorite Longmire book is the one he's writing now because it's requiring all his attention.
"That's the one that you're buried in right now," he said.
Johnson's success as an author translated to the screen with the television series "Longmire."
The series debuted in 2012 and became the highest-rated original drama series on A&E, where it ran for three seasons. Netflix picked up the series after A&E failed to renew "Longmire."
Three more seasons ran, as the series concluded in 2017.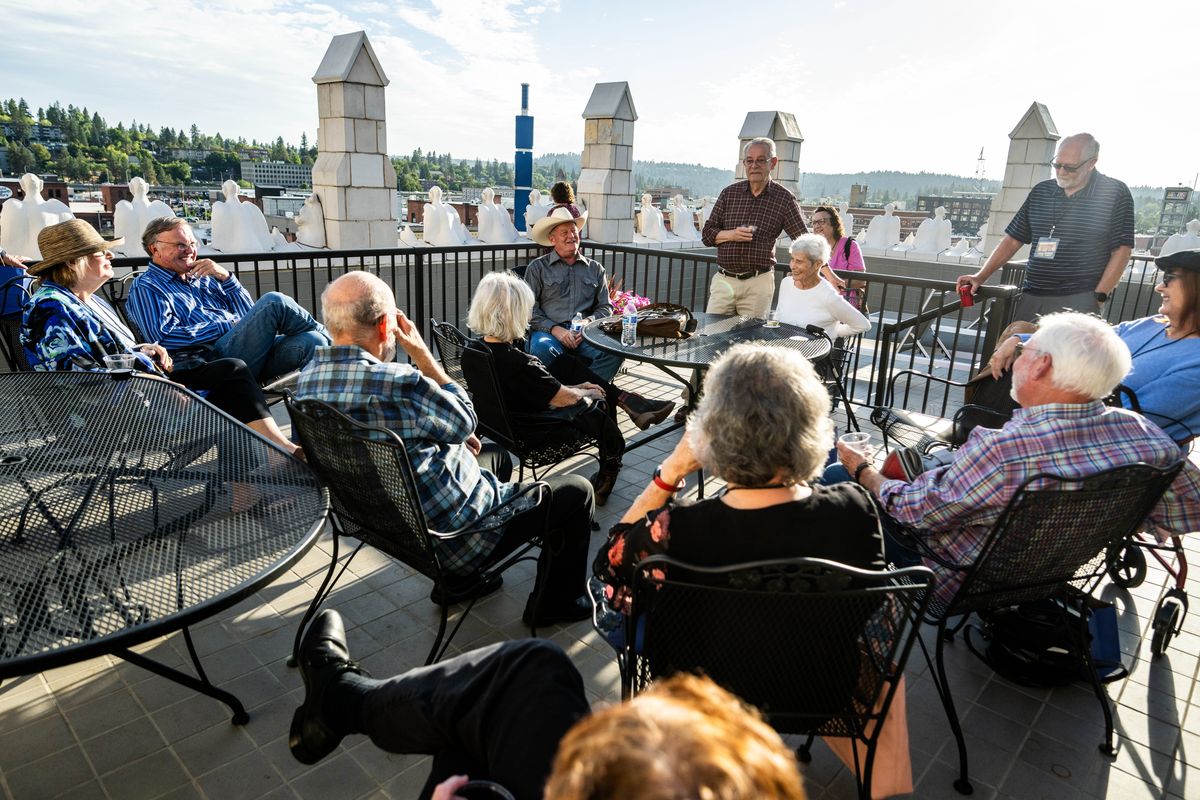 ---