Cold Case solved: Genetic genealogy unravels 1978 killing of Krisann Baxter near Whitworth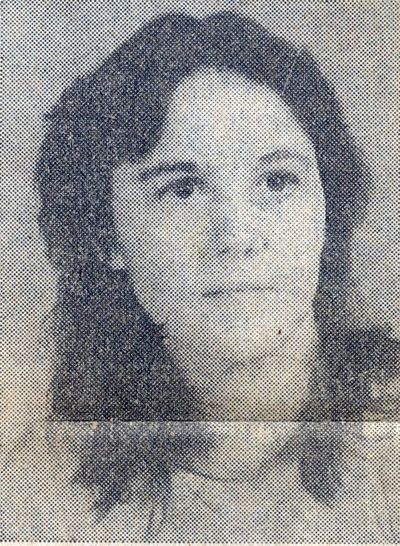 In the 45 years since 16-year-old Krisann Baxter was found strangled near Whitworth University, her case had stumped investigators.
"Do cases get any tougher than this one?" Spokane County Sheriff's Lt. Robert Sennette said a month after her death. "Not a hell of a lot."
That is until Friday, when the Spokane County Sheriff's Office announced they had solved the case using genetic genealogy.
Keith D. Lindblom, who died in a fire on April 11, 1981, is suspected of raping and killing Baxter.
Two utility workers found Baxter's partially nude body in the shade from a group of ponderosa pines a half-mile north of Hawthorn Road between Division and Whitworth Drive on Oct. 4, 1978.
Steve Baxter, her brother, who died earlier this year, identified her body. She was a student at Joseph Jantsch High School (the current location of Spokane Public Montessori) and had run away from home about a week before her body was found.
Then-Spokane County Coroner Lois R. Shanks said Krisann Baxter was killed about two days before she was found. She had extensive bruising, along with trauma to her lungs and liver. It was clear she underwent "extreme" trauma and was sexually assaulted, Shanks said.
During the autopsy, Shanks collected possible DNA samples. That evidence was sent to the Washington State Patrol Crime Laboratory, but DNA analysis was in its nascent stages and little testing could be done.
In 2006, the samples were sent back to the crime lab for more testing. The results showed that DNA consistent with Krisann Baxter and an "unknown male" was present.
The male DNA profile was entered into the Combined DNA Indexing System (CODIS), but a match never appeared.
Investigators could not have known that her killer was already dead.
Lindblom had a violent history. In June of 1975, he was arrested and charged with raping a 16-year-old hitchhiker in North Spokane.
He pleaded guilty to assault in August 1975 in exchange for dropping the rape charge. Lindblom, who was then 26, maintained his innocence, stating he only pleaded guilty to avoid a trial.
At about the same time, he was convicted of soliciting prostitution, according to The Spokesman-Review at the time.
Lindblom was released from prison on Aug. 7, 1978 – two months before Krisann Baxter's killing.
In 2020, Det. Mike Drapeau submitted DNA samples from the Baxter case to the crime lab for additional testing. The results were sent to Othram Inc. in Texas for further processing, according to a sheriff's office news release.
Othram genealogists identified a likely familial DNA match. Lindblom's child provided DNA, which through testing was determined to be a match.
Drapeau consulted with the Spokane County prosecutor, who agreed that charges against Lindblom would have been warranted if he was alive.
The case will now be closed with "exceptional circumstances," the press release said, because the suspect is dead. Lindblom's death was ruled an accident.
The sheriff's office thanked Krisann Baxter's family "for their patience and assistance during this long and difficult journey to identify her killer."
---