House Call: Want longevity? Nurture your relationships.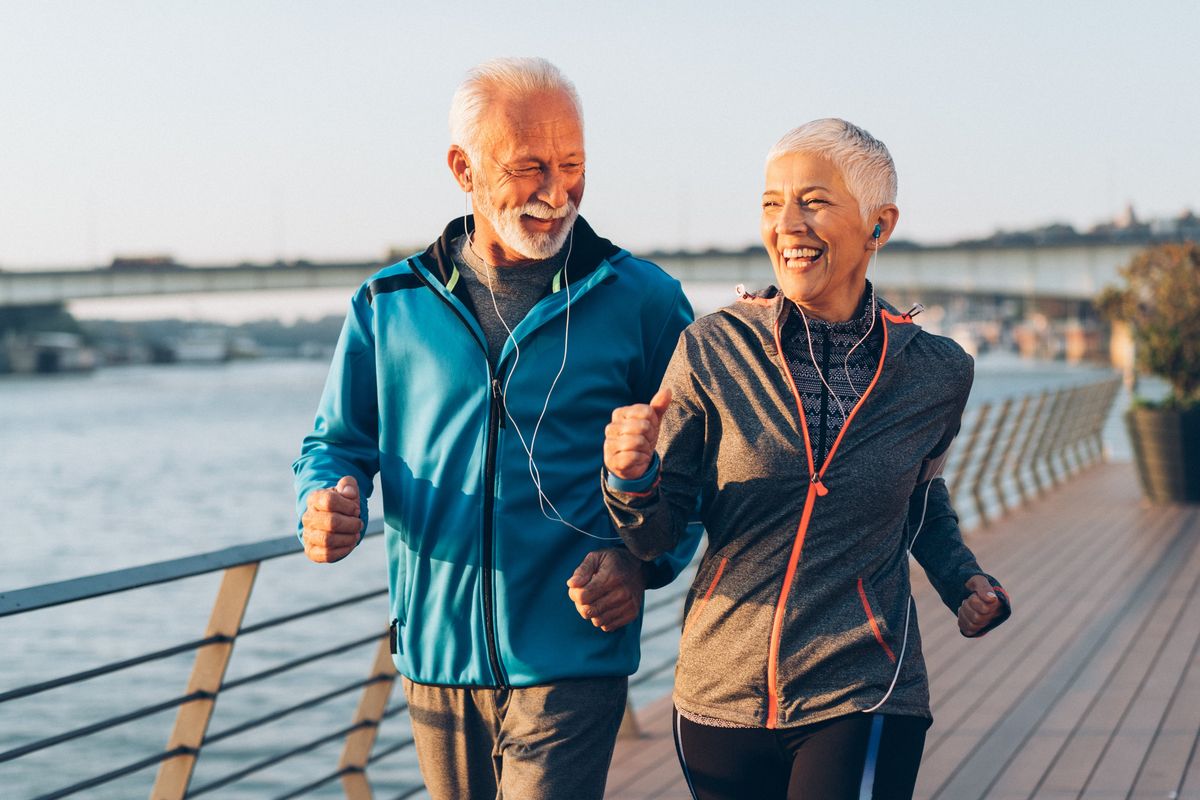 There's not a single recipe for living a long life in good health, as I considered in last month's column. But if there is one thing that's proven to help us thrive and live healthier, longer lives, it's not wealth, fame, or a health regimen – it's the connections with people close to us.
Our relationships – spouses and parents, friendships and neighbors – are shown again and again to be the No. 1 thing that make us happier in life and support our mental health. Our close relationships have also been shown to lead to physical health and help us live longer. These powerful relationships are even better predictors of long life than factors like social class or genetics or cholesterol.
An 84-year-long Harvard study started tracking 268 graduates during the Great Depression, and later added their children and other participants, looking at what led to healthier and longer lives. They examined factors like health data, career success, factors like what they worried about, tracking participants over time to find out what impacts healthy life expectancy. The Harvard Study of Adult Development's researchers found: "Good genes are nice, but joy is better."
The most consistent finding across all those years was that positive relationships keep people happier and healthier, and they lead to longer lives. In just one example, the people in the study who were the most satisfied with their relationships at 50 years old were the healthiest of the participants when they were 80. People who reported happy marriages in their 80s said that their moods didn't suffer even on the days they had physical pain. Those with more emotional support showed less mental deterioration as they aged. Positive relationships were a better predictor of physical health at age 50 than their cholesterol levels were.
It's true that quality of those relationships matters. Positive or meaningful relationships help with resilience and play an important role in our mental health. Strained relationships can put stress on you and on your health, including raising your blood pressure and risk of a cardio vascular event and lowered immunity. Studies also show that loneliness can heighten health risks, in some studies as much as smoking 15 cigarettes a day.
Over time and now, over generations, the long-term research has showed the many ways good relationships protect our health and minds and that social isolation takes a both a physical and mental toll. I will note that the study originally included only white men, reflecting the Harvard graduates at the time, but has expanded over time to include spouses and multiple generations so should continue to represent a broader population over time.
The Harvard study focused on partner or marital relationships, but caregiving and other types of relationships that provide emotional connection and social interaction have also been shown to increase lifespan. One study showed that half of the grandparents studied who regularly looked after their grandchildren lived about five years longer than those who didn't.
Aside from the fact that spending time with, and keeping up with, your grandkids can be a good work out, grandparents who play with their grandkids build relationships with them and get the added bonus of play – a creative, socially stimulating activity that can sometimes be neglected later in life.
Caregiving of other kinds had similar positive effect including for people who provided practical help to their adult children or people who were not parents but who provided practical or emotional support to friends or neighbors. Even casual social connections like conversations with your grocery cashier or bus driver can make us feel good and keep us engaged.
There are other reasons close relationships can help us as we age–your close friends and family are the ones who you can turn to for support when you need it and are a resource for meeting needs from a ride to the doctor to checking on you in a storm. Those close to older adults are most often the ones to notice mental deterioration, often helping people recognize when they need to get checked or need help.
I routinely am honored to see patients who have been married for decades and get to witness the joy and love that is built on decades of collaboration, compromise and love. Also, there are patients who may have lost close loved ones to tragedy and/or life circumstances but are able to reach out and re-build social circles and thus able to replicate the key virtues of a network around us that can provide support and love.
So as a family physician, I tell my patients who want a long, happy life to focus on connecting. What are your most meaningful relationships and how can you put time and energy there? Can you delegate other tasks in favor of focusing on the people and activities that bring joy to you and those around. Redefine happy hour to be the happy time you spend with a friend every week! Or perhaps take a walk to a restaurant to eat a nourishing meal with your spouse or friends– exercise, a healthy diet and close relationships can all improve your health and longevity.
Self-care includes taking care of your health, exercising, eating well and getting regular checkups and routine health screenings. But considering that your marriage or friendships could be one of the most powerful health factors in your life, self-care includes tending to your relationships and social connections, too.
---