The creepy and the kooky 'Addams Family' kick off the Civic's 76th season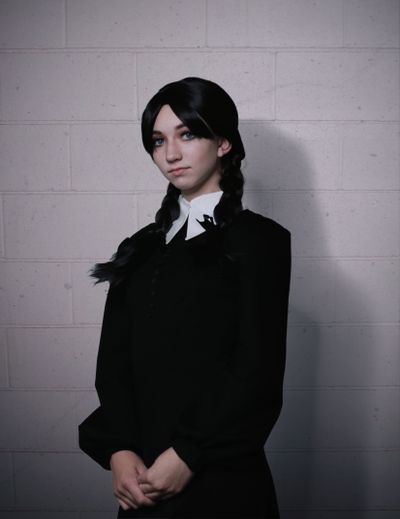 Few sitcoms from the 1960s resonate today. Such hits from yesteryear as "Gilligan's Island" and "The Munsters" are dated and predictable. The Addams Family, a fictional family created by American cartoonist Charles Addams, is an exception.
The delightfully quirky, old money clan who revel in the macabre lasted only two seasons, 1964-66 on ABC.
"The Addams Family" has been surprisingly malleable and has resurfaced as an animated series, a pair of films, a spinoff Netflix series centering on daughter Wednesday, and a Broadway musical, which debuted in 2010 starring Nathan Lane and Bebe Neuwirth.
The Broadway run ended in 2011, but regional productions continue. Spokane Civic Theatre executive director Jake Schaefer is understandably excited about directing "The Addams Family," which will run from Friday to Oct. 15 .
" 'The Addams Family' holds up for so many reasons," Schaefer said. "The kookiness of the show helps keep it alive. It's such a unique family and the story continues."
The Addams parents, Gomez and Morticia, are grappling with their daughter Wednesday falling in love and leaving home to marry her boyfriend. Wednesday's fiance and his normal family make for great conflict and humor.
"It's a fascinating story with wonderful characters," Schaefer said. "There are some great mother and son moments and father and daughter moments. I can't wait for people to see Mathias, who plays Gomez. Mathias can do anything."
Mathias Oliver, 28 has no problem portraying the eccentric patriarch of the family, who is considerably older than the veteran actor.
"It's a challenge to play a man in his mid-50s," Oliver said. "But it's so much fun playing a man who is so expressive and passionate. Gomez isn't afraid to express his emotions. Gomez is such a rare character. … The other great thing is that 'The Addams Family' is perfect for a musical. The television show was way ahead of its time. It's also so unusual since you have a great mix of kooky and heartwarming."
Schaefer raves about Ruby Krajic, who portrays Wednesday.
"Ruby is fire,"Schaefer said. "Her instincts are boundless."
"The Addams Family" kicks off Civic's 76th season.
"It's the perfect show to start things off with," Schaefer said.
---