Gonzaga sports management program partners with Italian basketball team, Pistoia Basket 2000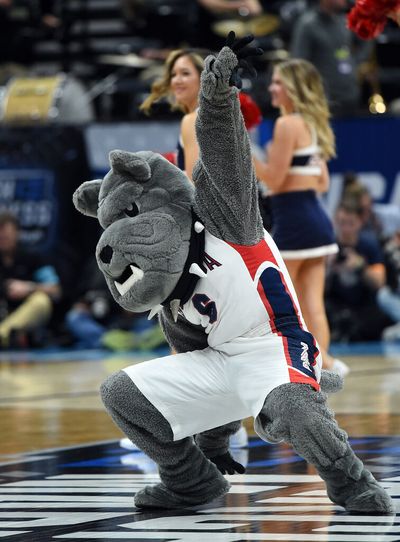 Students in Gonzaga's sports management program will soon have a chance at securing an internship like none other.
The school has partnered with a professional basketball team in Italy, the Pistoia Basket 2000, where Gonzaga students and faculty will work on a consultation basis to improve Pistoia's operational systems while gaining experience in the business of international sports.
"We see this as the first partnership in terms of international sport management, partnerships and consultation, and also with internship placement," said Ryan Turcott, Gonzaga's associate professor of kinesiology and sport management. "A lot of schools do … a lot of local partnerships, like Seattle U partners with the Seahawks and the Mariners, and from what we've researched, and we looked around, no other university has done an international sport management partnership like this one. So we kind of see this as cutting-edge, and one of the first that has done this."
The idea for the collaboration stemmed from a visitation as a part of Gonzaga's study abroad program in Florence, Italy.
"It started with this study abroad class and now it's turned into this full-fledged partnership," Turcott said. "Looking at their club and the history, and how they do their different operations and decisions, from just that visit for study abroad, it turned into this idea to have a partnership where we would work together on consultation, we'd give them some expertise and advice on how to improve how they're running their club in terms of the operations, but also for internships, they're going to host our interns starting this summer, maybe even the spring, to have them work side by side with the club, attend games, attend practices."
Pistoia might be of interest to fans of Kobe Bryant, as it was the club Bryant's father played for during the Bryant family's time in Italy.
"This is the club where Kobe Bryant grew up as a youth," Turcott said. "Kobe moved with his father, his father played for the club, his dad's name is Joe "Jellybean" Bryant, and Joe played for Pistoia Basket in the '80s and Kobe grew up playing in the youth team."
The Pistoia Basket 2000 club, which is located 30 miles outside of Florence and is a 20-minute train ride from Gonzaga's campus in Italy, will have space for one to four interns every semester.
Turcott said the program has already garnered student interest.
"There's been a lot of interest and a lot of demand. I wish we could take them all as interns, but we'll probably only start with about four and kind of see how it goes from there," he said.
"I think a lot of students, at least in sports management, they come to Gonzaga because they want to work in basketball or work in sports, and so this is kind of the opportunity they're looking for.
"To work in another part of the world, another country, you're going to learn so much just about culture, and management, and communication, and when you come back to the U.S., we feel like you're going to have a lot on your résumé and it's going to benefit students in the long run."
The internships will be four to six weeks and start off in person, with the potential for remote internships in the future. Students will work with Gonzaga faculty from the Spokane and Florence campuses and with Pistoia Basket 2000.
"It'll be a lot of business marketing and communication, and social media, and also fan engagement, ticketing, sales strategies, corporate partnerships and merchandising and then sport tourism or hospitality," Turcott said. "It's gonna be a combination of all those things."
---