One more time: Ellen Travolta's Christmas show this year will be her last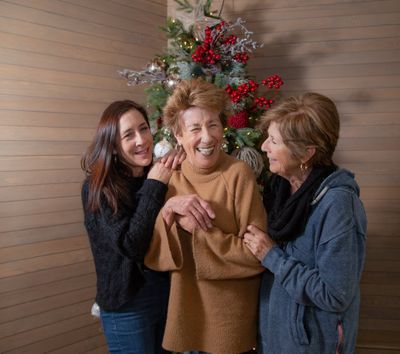 Since 2013, Christmas in Coeur d'Alene has come with a festive dose of Ellen Travolta.
This year, the veteran stage and television actress is saying goodbye to her annual holiday show at the Coeur d'Alene Resort.
Travolta, along with her sister Margaret Travolta and daughter Molly Allen, will sing songs, crack jokes and share stories, both their own and those submitted by fans and audience members, from the Shore Room stage at the resort.
This year's theme is Christmas Eve, and Travolta is keen to have people share their favorite stories of that special night, whether it's memories of hanging stockings, wrapping presents or caroling through the neighborhood.
If your story is selected, you will receive two tickets to the show, so you can enjoy seeing your story performed.
Mail submissions to: The Christmas Show (ATTN: Ellen Travolta), P.O. Box 7200, Coeur d'Alene, ID 83814, or via email to travoltachristmas@cdaresort.com.
The show will open the Friday after Thanksgiving, Nov. 24, and continue Thursdays-Sundays through Dec. 17.
Tickets are $35 and go on sale Oct. 16 at cdachristmas.com.
---