A Grip on Sports: It isn't as tasty but we present our version of Taco Tuesday A GRIP ON SPORTS • What do you put in your taco on Tuesdays? A protein? Lettuce or cilantro or cabbage? Jalapeno? Maybe some hot sauce or salsa? Sour cream and guacamole? OK, now that you're hungry, we offer a news-taco, overfilled with sports for you.
•••••••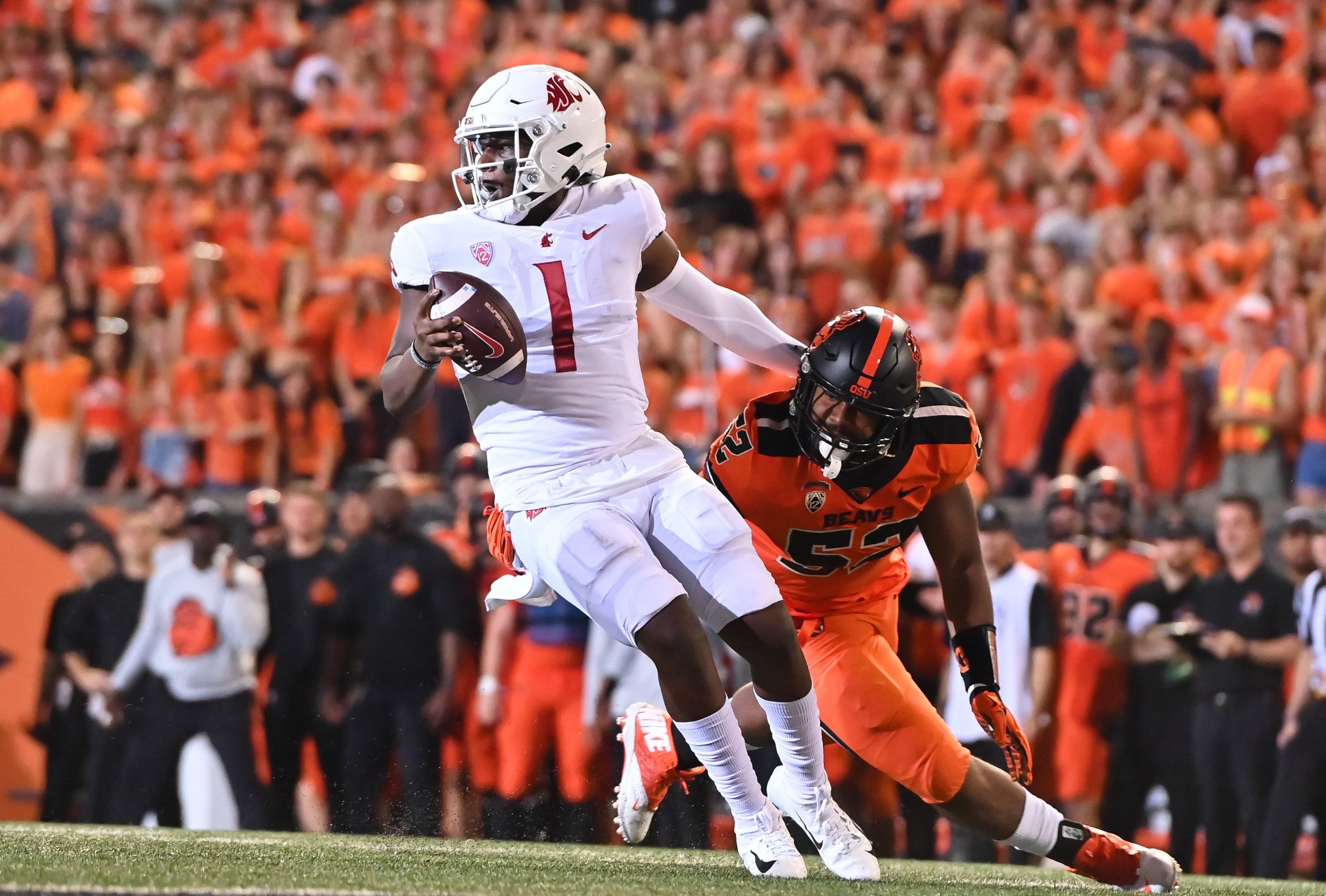 • The main ingredient? That's a question our family has to decide each Tuesday. In this space, we're going with the Northwest's best college football game of the weekend, 14th-ranked Oregon State at No. 21 Washington State. Two teams who ran through their nonconference competition without a blemish. Two teams left out in the sport's game of musical chairs. Two teams with chips on their shoulders – and not tortilla chips.
Their last meeting in the old Pac-12 or their first in the new. Take your pick. Outside of the motivation factor, though, the coaches are certainly avoiding that narrative. Control what you can control is always the mantra and it is really true this week. After all, these two schools are in the same lifeboat, trying to pull in the same direction.
Don't let the off-the-field issues swamp your goals, right?
For three-plus hours Saturday night, fight like Will Ferrell and John C. Reilly. Afterward, shake hands, wonder if you've just become best friends and go beat the stuffing out of the faithless 10.
• Thank goodness the Oakland A's are still in the league. A three-game series in the Bay Area couldn't have come at a better time for the Mariners. It's not a bye. It's better.
The M's offense has been hamstrung, seemingly, by self-imposed pressure, as there has been a collective inability to come through in the clutch. Part of that is the better teams don't let you relax and find your way. Oakland does. With less pressure, better swings result. And a groove may be found.
It was groovy in baseball's worst stadium Monday night. The bottom of the M's lineup found success, the pitching staff, headlined by a recently rejuvenated Bryan Woo, was near-perfect and the M's took a 5-0 decision. They are back to being tied with the Rangers for the final wild-card spot and second in the American League West.
• Before we move on to the choco-taco for dessert, we don't want to forget two new ingredients of college athletics' newest recipe for disaster. Though they come from different sources, they are all manifestations of the key issue. Money. There's too much of it and it's used in the wrong manner.
We start in East Lansing, where Michigan State announced yesterday it is starting the process of firing coach Mel Tucker – for cause. That way the school won't have to pay him the $80 million or so left on his contract. And, no we're not sure if there was champagne shared in the halls of the athletic department.
The Spartans gave Tucker a $95-million contract not that long ago. It was Exhibit A for reckless, over-the-top, wasted spending. No college football coach ever, not even Nick Saban or Knute Rockne or Eddie Robinson, should be paid that much. And Tucker, a middling success at all his stops, certainly wasn't worth it. Besides, those sums don't fit within the idea of the educational system. Maybe that's why the sport has to split from schools eventually.
The next ingredient comes from SMU, the newest member of the Atlantic Coast Conference. The Mustangs joined with the promise they wouldn't take a dime in media-rights money, allowing the ACC to earmark that money to some disgruntled members.
To fill the "void," some 30 SMU boosters have already pledged $100 million to the school. No need for ESPN dollars. Oil or gas or electronics or whatever will cover it. It's football, after all, at near the highest level. The Dallas-based school isn't going to be left behind when it can buy a seat at the table.
Maybe the school can ensure its future gridiron success by hiring the next hot coach and paying him all that money. Oh, wait. That might not be the best course of action.
•••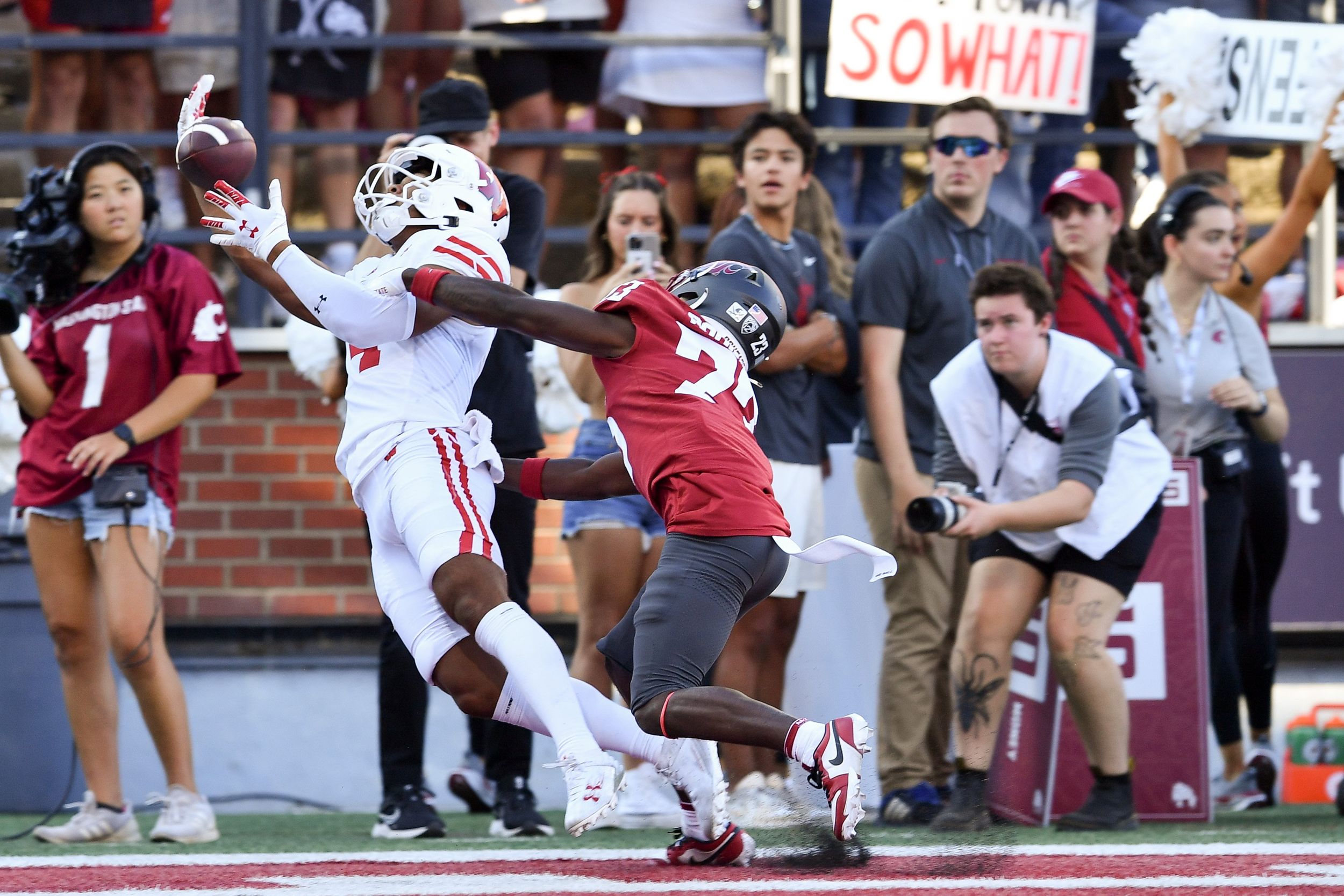 WSU: Greg Woods has his first look at Saturday's game, which will kick at 4 p.m. on Fox 28. (For those of you who have Comcast, make sure you have a work-around available as KAYU's parent company, Imagicomm Communications, and the cable giant are currently not working together.) … A few injured Cougars should return for the first conference game, according to coach Jake Dickert. Greg has more in this notebook. … After its successful trip to Texas, the volleyball team rose to seventh in the latest rankings. … The baseball team has hired Quinn Hawksworth as an assistant. That news leads off the S-R's latest local briefs column. … Elsewhere in the Pac-12 and the nation, Jon Wilner has his power rankings heading into the first full weekend of conference play. … He also has his Mountain West rankings in the Mercury News. … Most everything has gone right for eighth-ranked Washington thus far but there was some bad news shared yesterday. The Huskies have lost two players for the season due to injuries. … Colorado has also lost two-way star Travis Hunter to injury for a few weeks, but that still doesn't justify threatening the Colorado State player who hit him. The 19th-ranked Buffs are at No. 10 Oregon on Saturday. Coach Dan Lanning was right about Colorado's Pac-12 legacy, something even Deion Sanders will admit he is trying to change. … Though Oregon State coach Jonathan Smith is trying to focus on football, he still has opinions about where his school and WSU belong. On Saturday, that will be Martin Stadium. … Funny, with all the publicity around the conference, two-time defending champion Utah, 3-0 and ranked 11th despite not having its starting quarterback, is actually under the radar. The Utes get a visit from UCLA this week in a game that may just change that. The 22nd-ranked Bruins have been through a quarterback carousel themselves. … Arizona State is struggling, have injuries to its quarterbacks and has to face fifth-ranked USC this week. … Both Arizona and Stanford know how important this week is. The conference schedule only gets harder. … Speaking of Stanford, the Cardinal and Cal can look to Hawaii for a blueprint of what the future will be like. … In basketball news, Oregon State added a player to its roster. … Arizona changed its schedule just a bit. … Oregon announced its nonconference schedule.
EWU and Idaho: Around the Big Sky, coming off a win over Stetson, No. 3 Montana State opens conference play against 10th-ranked Weber State. … Sam Huard threw six touchdown passes last week for Cal Poly. That's a school record.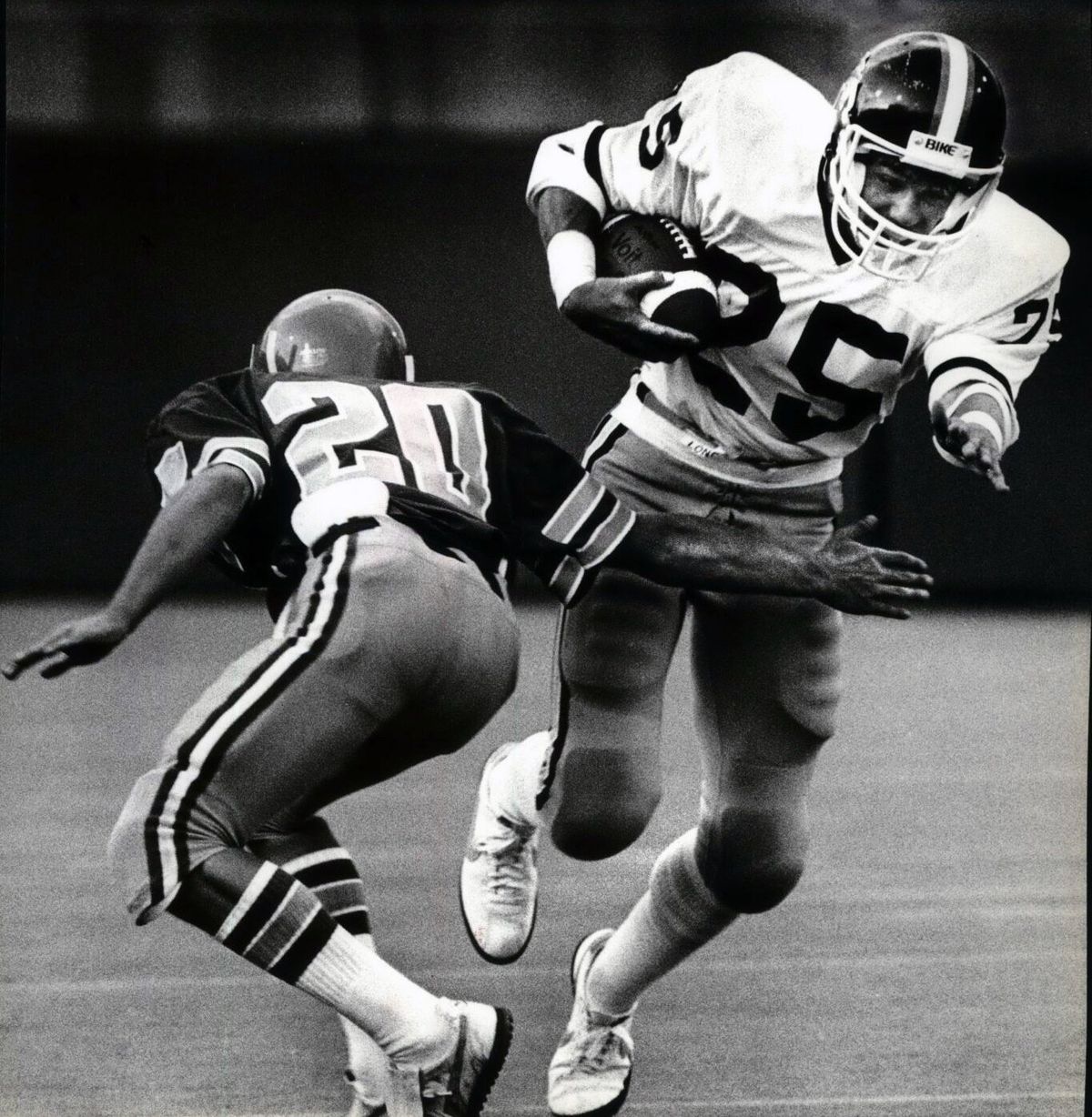 Preps: Former Gonzaga Prep star Aaron Robb, who went on to play football at Notre Dame in the 1980s, drowned over the weekend in Lake Coeur d'Alene. Colin Tiernan has his obituary. … Dave Nichols has a roundup of Monday's action.
Seahawks: Yes, there were encouraging signs Sunday. But many of the same problems remain. … Pete Carroll spoke with the media yesterday, rehashed Sunday's win and talked about injuries. Jamal Adams will practice this week but may still not play Sunday against Carolina.
Kraken: What was special about Seattle's rookie camp?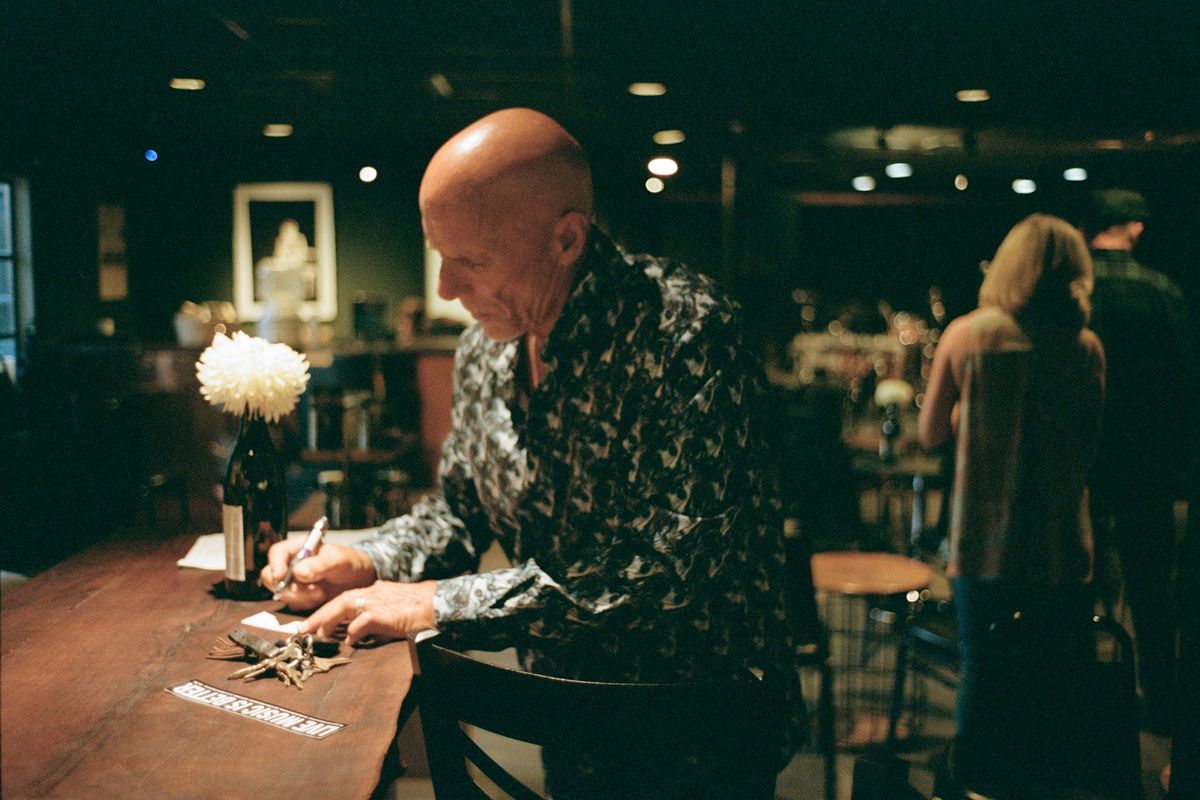 Mariners: We linked all the M's stories above but we wanted to pass along one more baseball-related story. One with which we have a connection. As you may know, if you read here regularly, we once played college baseball. And in that long-ago life, we crossed paths with Chapman College standout Tim Flannery. After moving into the real world, one of our first baseball clubhouse interviews was with Flannery, then a San Diego Padre. We watched his playing and coaching career from afar – except the year he was the Indians' manager – but always felt a kinship built back then. When we heard about his life-threatening illness a few years ago, we hoped he would pull through. He did. And seems to be thriving.
•••       
• Chicken, fish or beef tacos tonight? Shrimp? Vegie? The possibilities are endless. Until later …
---