Eli Lilly sues businesses selling knockoff versions of Mounjaro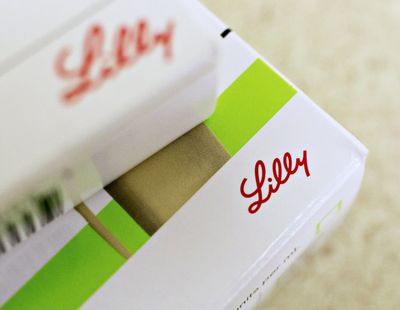 Eli Lilly is suing medical spas, wellness centers and compounding pharmacies in various U.S. states that sell unapproved versions of its blockbuster diabetes drug Mounjaro, which is frequently used off-label for weight loss.
In lawsuits Lilly said it filed in federal courts spanning several states, it accused four businesses of selling compounded versions of Mounjaro, violating state laws because the drugs lack approval from the U.S. Food and Drug Administration.
Lilly is accusing another six companies, mostly medical spas and wellness centers, of trademark violations, false advertising and unfair competition by selling knockoff drugs under the Mounjaro name.
The lawsuits are intended to protect patients, Lilly said in a statement.
The company "cannot validate the safety or effectiveness of products claiming to contain tirzepatide that are not our own branded product," it said, referring to Mounjaro's active ingredient.
Novo Nordisk took similar legal action against companies selling versions of its weight-loss drug Wegovy earlier this summer as demand has kept some doses in short supply.
Novo and Lilly have struggled to keep up with demand for the drugs, which are on track to become some of the best-selling of all time.
Wegovy and Mounjaro are only available with a prescription and are meant for patients with obesity or diabetes.
The drugs can cost more than $10,000 a year without insurance, leading some consumers to seek out cheap alternatives.
Others have turned to unapproved medications sold by medical spas and wellness centers frequently touted on social media platforms.
Better Life Pharmacy, Revive Rx, Rxcompoundstore.com and Wells Pharmacy Network violated state laws by selling compounded versions of tirzepatide in Florida, Texas and over a dozen other states, Lilly said.
The company said it also asked courts to intervene to stop Georgia Weight Loss & Aesthetics, Graze Anatomy & Associates, Renew MedSpa, Revival Aesthetics and Wellness, Sensational Skin Centers and Totality Medispa from selling unapproved products under the Mounjaro brand, which Lilly owns the rights to.
"When companies circumvent the drug-approval process, safety and efficacy are, at best, unknown," Lilly said in its suit against Better Life Pharmacy.
"The danger is not merely theoretical, as manufacturing and distribution of unapproved new drugs of unknown quality has endangered or adversely impacted public health."
The company expects U.S. regulators to approve Mounjaro for obesity this year.
Lilly shares have climbed 57% in 2023, well above the 16% gain of the S&P 500 Index.
---