Man shot wife, killed himself in 'attempted murder/suicide' near Wallace, sheriff's office says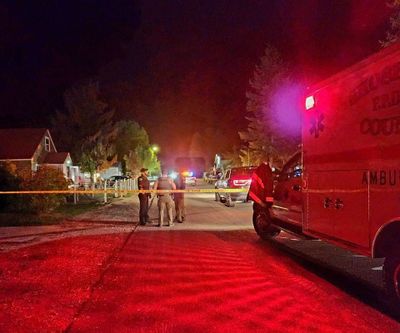 A 43-year-old man shot and injured his wife before shooting and killing himself early Tuesday morning near Wallace.
The woman, 38-year-old Cassandra Darnell, of Wallace, is expected to make a full recovery while Jeremy Darnell, also of Wallace, died in what the sheriff's office believes was an "attempted murder/suicide," according to the sheriff's office's Facebook page.
Kellogg police and the sheriff's office were dispatched at about 12:30 a.m. to the area of Woodland Park outside Wallace, the social media post said. Cassandra Darnell reported she had been shot in the back by her husband.
Cassandra Darnell exited the residence after law enforcement were on scene, the post said. Police tried to make contact with Jeremy Darnell, who was still inside, but he did not respond to commands.
A short time later, law enforcement found Jeremy Darnell dead inside the residence with what appeared to be a self-inflicted gunshot wound, the sheriff's office said.
It said a family dog was also found in the home with a gunshot wound. The dog was taken to a veterinarian clinic for emergency treatment.
The investigation indicated a history of domestic violence may have contributed to the shooting. The investigation is ongoing.
---