Garland says Justice Department 'will not be intimidated' as he testifies before House Judiciary panel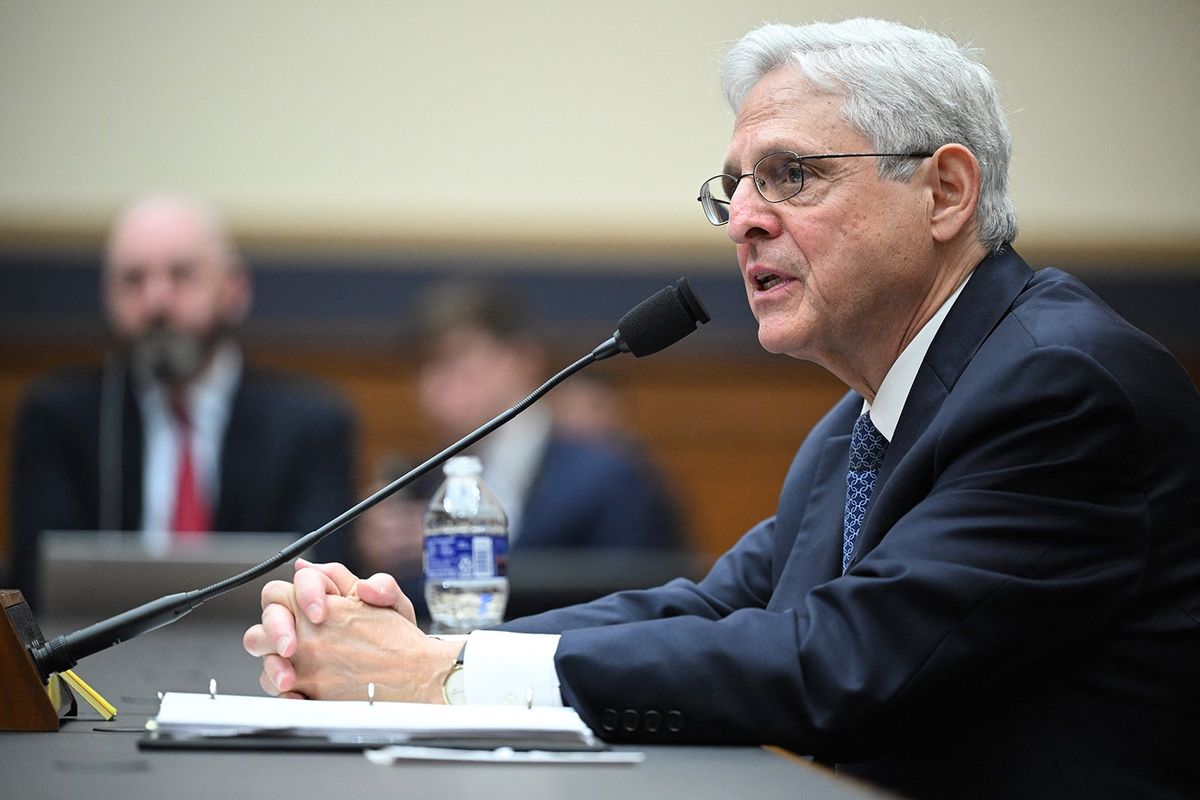 WASHINGTON – Attorney General Merrick Garland stressed his independence from the White House and Congress during a contentious hearing on Capitol Hill on Wednesday.
"Our job is not to take orders from the president, from Congress, or from anyone else, about who or what to criminally investigate," Garland said. "As the president himself has said, and I reaffirm here today: I am not the president's lawyer. I will add that I am not Congress' prosecutor. The Justice Department works for the American people."
Garland appeared before the House Judiciary Committee on Wednesday for what would normally be a routine oversight hearing focused on policy, crime and department initiatives, but instead served as a forum for Republicans to attempt to bolster their new impeachment inquiry against President Biden. Republican lawmakers were set to air grievances about the charges brought against former President Trump and the ongoing special counsel investigation of the president's son, Hunter Biden.
The committee, led by House Judiciary Chairman Jim Jordan, R-Ohio, said the hearing would "examine how the Justice Department has become politicized and weaponized under the leadership of Attorney General Merrick Garland."
Jordan started the hearing, which was expected to last several hours, by comparing the investigation of Hunter Biden by special counsel David Weiss to the two cases brought against Trump by special counsel Jack Smith.
"There's one investigation protecting President Biden, there's another one attacking President Trump," Jordan said. "Justice Department's got both sides of the equation covered. "
New York Rep. Jerrold Nadler, the highest-ranking Democrat on the committee, criticized Republicans for wasting time on fruitless investigations into Hunter Biden's laptop rather than oversight of the Justice Department or passing spending bills.
"I implore the public to see through the sham. I have no doubt that you will hear a deluge of conspiracy theories and baseless accusations," Nadler said.
Republican committee members peppered Garland with rapid-fire assertions about his role deciding who would conduct the ongoing investigation into Hunter Biden and statements made by a former Internal Revenue Service investigator, Gary Shapley, about that investigation. The GOP lawmakers made accusations that the Justice Department slow-walked potential felony tax charges for Hunter Biden until the statute of limitations expired.
Garland remained soft-spoken, often declining to respond other than citing what is already in the public record. He reiterated that when he elected to keep Weiss, the prosecutor appointed in Delaware by Trump, he vowed not to interfere with the investigation into Biden, which had been underway for several years, including not being involved in charging decisions. Last month, Garland named Weiss special counsel – after Weiss requested the designation, which gives him broader power.
Weiss indicted Hunter Biden last week on two charges that he lied about his drug use to buy a handgun in 2018 and on one charge of illegally possessing the weapon.
"Mr. Weiss will have an opportunity to explain the decision (to let the statute of limitations expire)," Garland said. "I have intentionally not involved myself in the facts of the case not because I'm trying to get out of responsibility, but because I'm trying to pursue my responsibility."
Garland noted to lawmakers that the Justice Department welcomes "public scrutiny, criticism and legitimate oversight," but cautioned that "singling out individual career public servants who are just doing their jobs is dangerous – particularly at a time of increased threats to the safety of public servants and their families."
"We will not be intimidated," Garland said. "We will do our jobs free from outside interference. And we will not back down from defending our democracy."
---