A Grip on Sports: The next 10 games will decide the M's future but any one game in the past may end up being as important A GRIP ON SPORTS • All the rest were (seemingly) prelude. Only the next 10 games matter (supposedly). That's the attitude of presentism that has prevailed in baseball since, well, forever.
•••••••
• Pennant race games mean more. Except they don't. Not mathematically. You don't have to be Pythagoras to understand that time-proven theorem. But it seems it would help.
As the Mariners rest today before beginning a 10-game sprint to a marathon's finish, don't forget their half-game deficit in the American League West wasn't built in a day.
Wait. Yes, it was. One of many days, in fact. Win once more and they enter the season-defining stretch in the driver's seat. It's a mathematical certainty.
There's the game April 9 in Cleveland, the one in which Scott Servais decided to see if Matt Brash could be a closer. He found out, as Brash coughed up a two-run lead in the bottom of the ninth and the M's lost 7-6 in the 12th.
How about the next night in Chicago, when Brash and the Mariners lost in the 10th? Or the … oh well, you get the picture. In a season in which Seattle is under .500 in one-run games – they were 12 games over in 2022 – and still have won 84 times, we could rummage through the schedule and find many examples of games one small fundamental play might have made the difference.
It happens every spring, summer and fall. But it's autumn's outcomes we remember. And in which legends are made.
So, yes, emotionally and spiritually, these next 10 games are more important than those 10 in mid-August when the Mariners won nine times – but also saw Andres Munoz cough up a one-run lead in the bottom of the ninth against the White Sox.
Yep, only one game. But wouldn't it be great to have it in the win column now?
• There is only one football game Saturday in Pullman and it will be televised on Fox, starting, in theory, at 4 p.m. As the week rolls on, though, it sure seems like more. Off-the-field shenanigans for the past couple years have ensured that.
Oregon State and Washington State, the two Pac-12 schools without a seat at the money trough when the fight songs stopped playing, have to put aside their recent detente and get back to hating each other for about three hours.
When both teams are 3-0, ranked nationally – the first time that's happened in the Northwest's sibling-type rivalry – and have dreams of winning the Pac-12, it's mandatory.
Off the field? That's for Kirk Schulz, Pat Chun, Scott Barnes and others to figure out. On the field counts for everyone in pads or wearing a headset. And, in the Cougars' case, at least, there are some worries.
Since Bill Doba retired to the wilds of Michigan, it seems, the Cougs have struggled to defend teams with big, strong, not-afraid-to run quarterbacks. No matter who has been in charge of the defense, no matter how good it is. Last year, Daiyan Henley took care of much of that worry himself. But the linebacker is in the NFL and his ability to match up with someone like DJ Uiagalelei went with him.
The 6-foot-4, 250-pound freight train hasn't run that much yet for the Beavers – 13 times for 38 yards – but he's capable. He showed that the past two years at Clemson, where he had four runs of more than 37 yards among his 240 carries.
That means Cougar linebackers like Kyle Thornton and Devin Richardson will have to keep him contained if the guys up front let him loose.
It won't be easy.  
It isn't supposed to be. Football is a tough game, even when played among friends. And that's been true forever.
•••
WSU: Defense coordinator Jeff Schmedding, who we remember from his Eastern Washington days, is charged with figuring out how to contain the Beaver offense, including Uiagalelei. But, as Greg Woods points out this morning, he has help. That's head coach Jake Dickert's area of expertise. Long gone are the days when Mike Leach didn't seem to know who was coaching the d-line or linebackers. As long as their players did their jobs. … There have been some injuries, as is the case with any football team. Greg has that information in a notebook that also looks at who is getting healthy. … The connections between Oregon State and Washington State run deep. The Beavers won 24-10 last year in Corvallis. … We mentioned the off-the-field stuff above. John Canzano delved deeper into the two schools ideas for a possible sea change in college football and how it might come together. … The seventh-ranked volleyball team hosts Washington tonight. … Elsewhere in the Pac-12 and the nation, it's Thursday (we think) which means it's time for picks. Jon Wilner shares his conference ones in the Mercury News and Bruce Feldman shares his nationally oriented ones in the Athletic – though with the Pac-12 rankings, he includes most of the conference's games. … There has been a brouhaha in Los Angeles after USC decided to act like it was 1955 – in Russia. The Trojans pulled a reporter's credential and those in our profession aren't happy about it. Heck, maybe Lincoln Riley knew the game with Arizona State – maybe the final one ever – would be ignored so he drummed up some interest, P.T. Barnum-like. … Over the recent years, California – or us it Cal Berkeley? – have given Washington fits. Will it happen again Saturday in Seattle? … Arizona should have no trouble on the road at Stanford. The Wildcats seem to be a good path. Jayden de Laura's past, however, is making another appearance. … Oregon revolutionized college athletics not that long ago. Now the Ducks face Colorado, who has a chance to do the same to college football under Deion Sanders' watch. … A freshman quarterback going up against Utah's defense in Salt Lake City? That's the tough ask UCLA has for Dante Moore. The Utes won't make his life easy.
Gonzaga: Asa Newell, a five-star power forward recruit, has Gonzaga in his final four schools. Theo Lawson shares that information about the Montverde Academy star.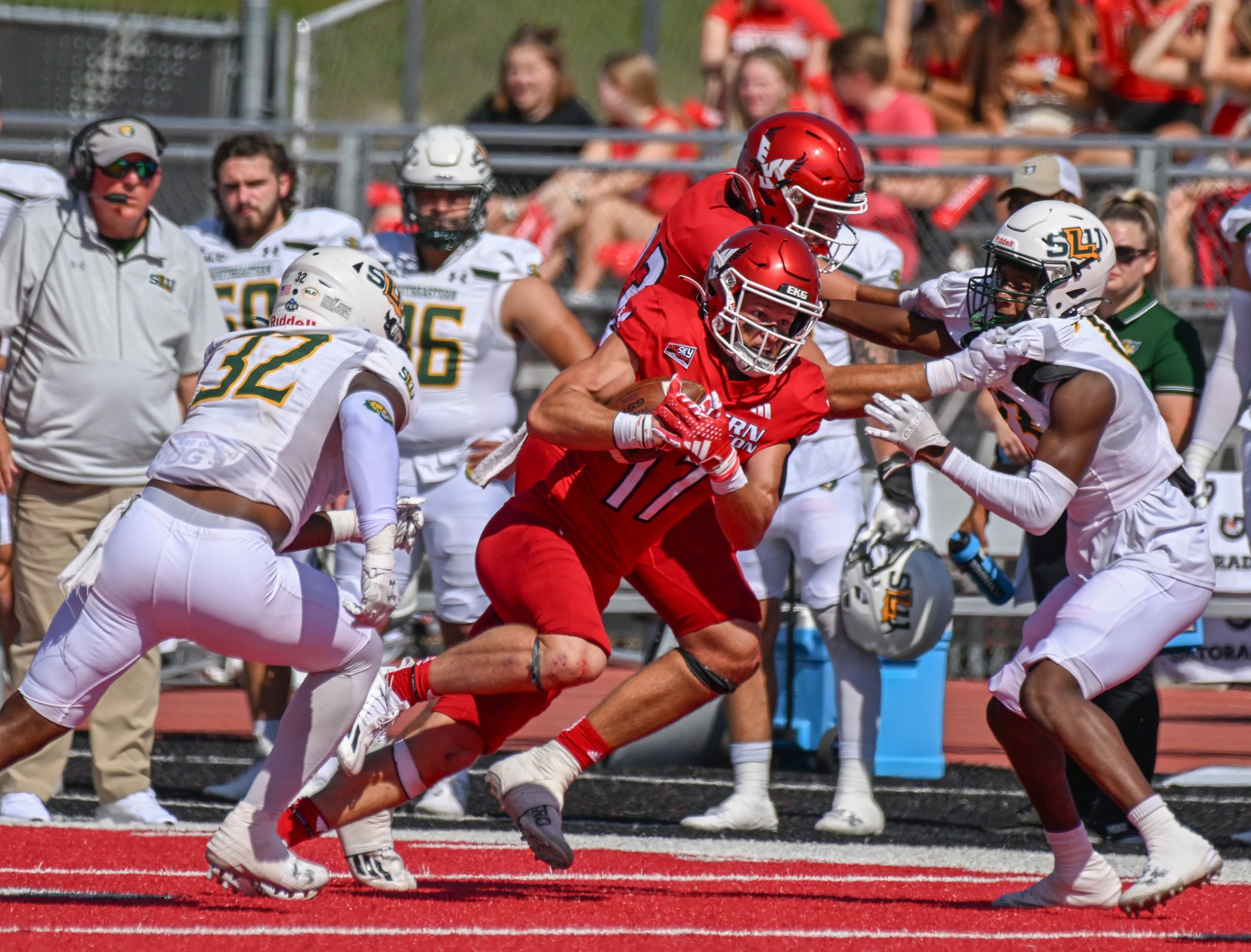 EWU: Former Boise State coach Dan Hawkins has never defeated Eastern Washington in his five chances as UC Davis coach. The sixth try comes Saturday. Dan Thompson has this preview. … Elsewhere in the Big Sky, Montana aims to make Northern Arizona's tough start even tougher. … Montana State finally seems to have a Butte connection. … We can pass along one more look at Sacramento State's upset at Stanford. … In basketball, Northern Colorado welcomed back an alum.
Idaho: The Vandals have, quite possibly, the best receiver in the Big Sky. Jermaine Jackson's stats and history show that to be true. Peter Harriman tells us even more about him in this story.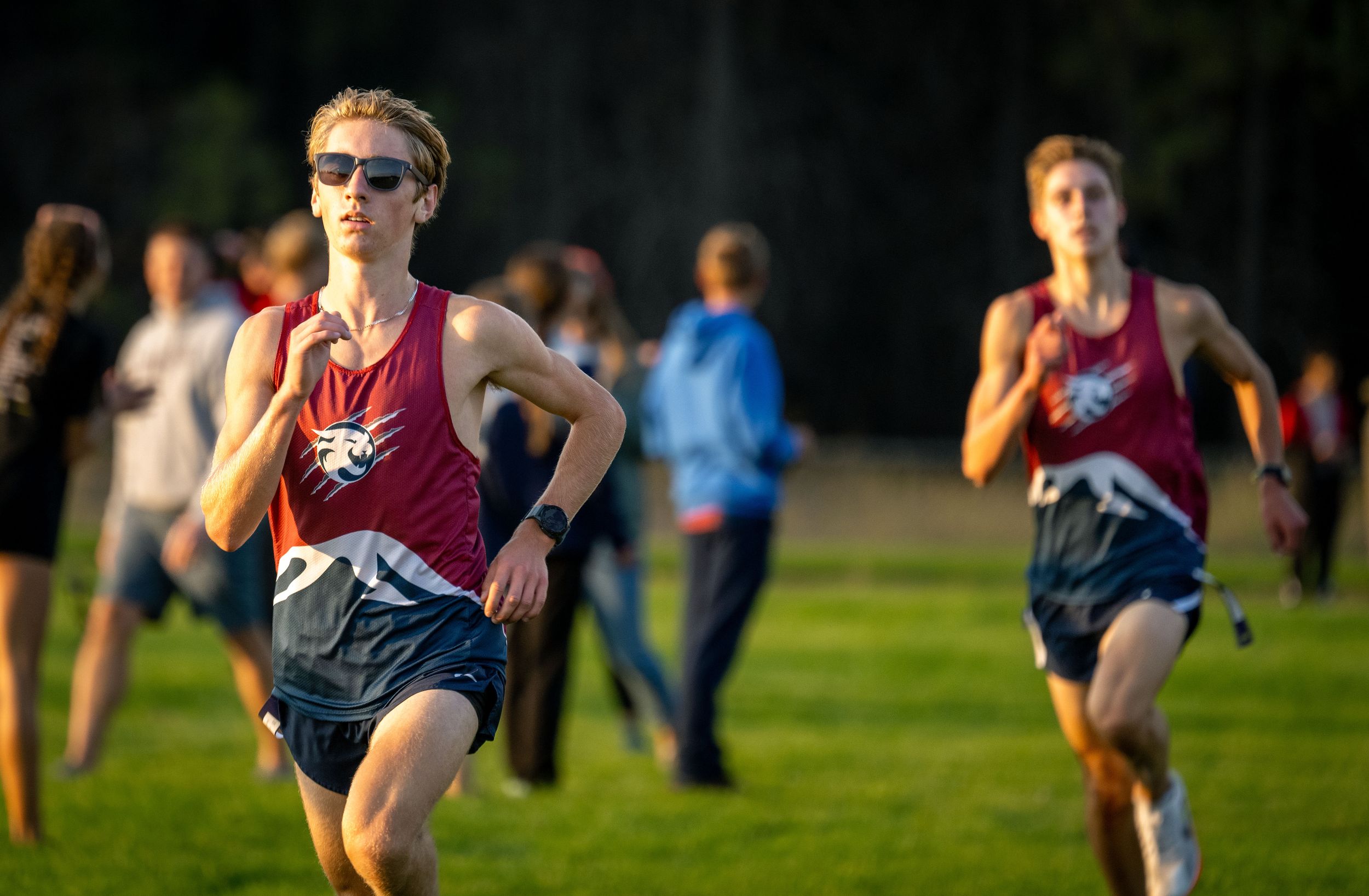 Preps: Cross country meets happen all the time but few are more anticipated than Cheney's visit to Mt. Spokane on Wednesday. Greg Lee was there and he has this coverage. … We can also pass along a roundup of the day's other action. … Madison McCord introduces us to Shadle Park volleyball player Abbey Flerchinger, whose older sister also starred for the Highlanders.
Indians: Despite Spokane's also-ran status within the Northwest League, outfielder Jordan Beck was the choice as league MVP. Dave Nichols has that and more in this story.
Seahawks: The Hawks had a lot of players out of practice due to injury yesterday but it sure looks as if DK Metcalf is OK. … Others, like Riq Woolen, aren't so lucky. …There is a Super Bowl reunion this weekend.
Mariners: The M's swept the A's, as they needed to, to help set up the final 10-game stretch. The Astros have one more win than Seattle and Texas. … Dominic Canzone broke an 0-for-18 slump with a much-needed two-run home run.
Kraken: We jumped the gun a little bit here last week. Training camp is about to begin now.
Sounders: A 2-1 road win? Even if it was in Colorado, Seattle will take the three points. And race home.
•••    
• We are on a year-long journey aimed at making the next whatever years we have left more enjoyable. Following Kim's lead, we are trying to change how, and how much, we eat. Trying to drop enough pounds to actually be able to tie our shoes easily – at least until our hamstrings tighten so much we move on to slip-ons. Funny thing. Eat less a while and it doesn't seem like less anymore. Eat better, though, and fruits and vegies still taste like fruits and vegies. But the don't seem as, well, not-chocolate-like anymore. Until later …
---