Apple's Steve Jobs disciple and Google defector to get spotlight at search trial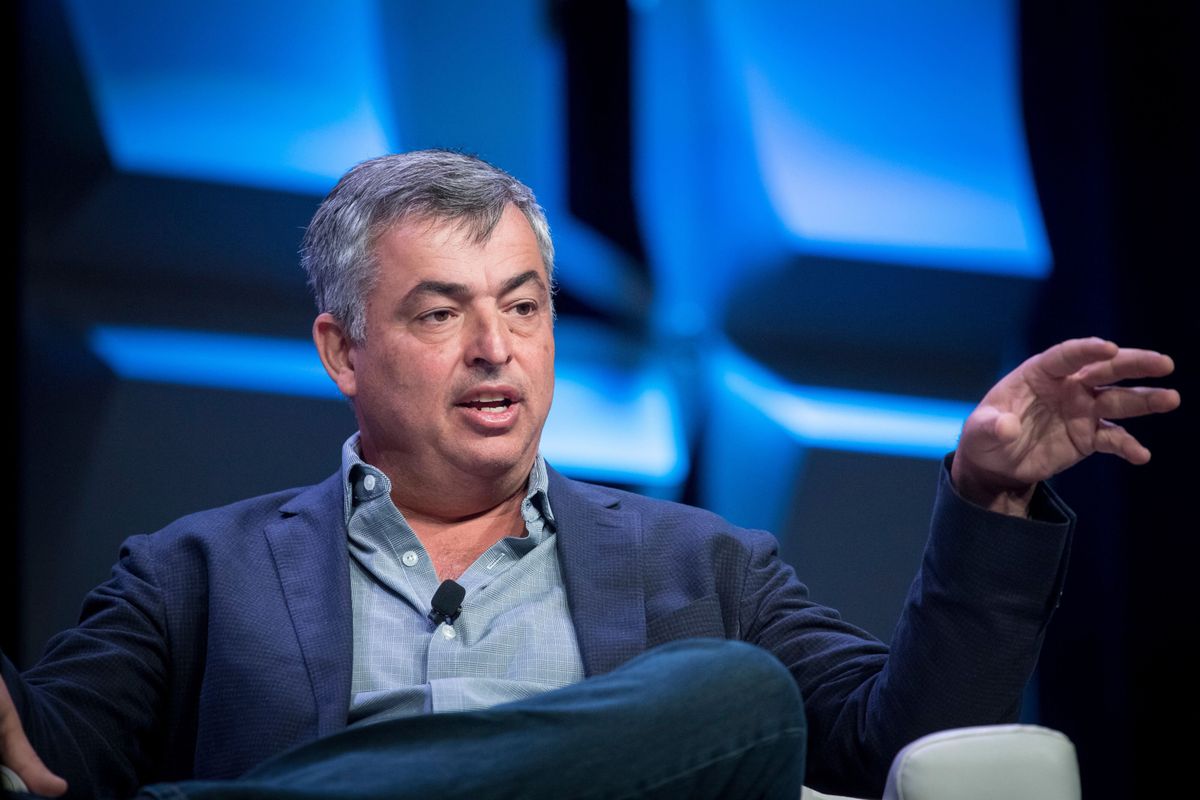 The U.S. Department of Justice's trial against Alphabet's Google will drag two of Apple's highest-ranking executives into the spotlight: services head Eddy Cue and artificial intelligence chief John Giannandrea.
The two men rode considerably different paths to Apple's executive suite but now find themselves central to the government's case that Google abused its power in the online search market.
Giannandrea has the distinction of being a former Google executive, and sat opposite Cue when the companies negotiated their search agreement – an accord that's now under scrutiny in the trial.
Cue, meanwhile, is a Steve Jobs disciple and consummate dealmaker.
The two executives' testimony, expected in the coming days, will help show whether Google's search dominance has ultimately hindered competition and limited options for consumers.
Cue, 58, is a veteran of testifying on Apple's behalf. He had a starring role in the e-books price-fixing trial a decade ago and more recently testified in an Apple lawsuit against Qualcomm.
His time at Apple began in the late 1980s, when Cue was a manager overseeing customer support.
Over time, he gained the ear of Jobs, Apple's co-founder, becoming one of his closest friends and colleagues.
He also garnered a reputation for striking complex deals and fixing problems with products.
Cue oversaw the launch of the original iTunes store in 2003, working with Jobs to get record labels to sell songs individually for 99 cents.
He helped broker the first iPhone carrier arrangement with AT&T in 2007 and refined products like the company's email and maps services.
Today, Cue oversees all of Apple's main services, including music, iCloud online storage and the TV+ streaming platform.
He's also at the center of the company's ongoing negotiations with Hollywood and professional sports leagues as Apple looks to expand its content.
But until 2017, Cue had another key Apple service under his purview: Siri.
The Apple team that developed the voice assistant, which included employees working on search features for the iPhone, was placed under Cue's watch in 2012.
Apple and Google had an earlier agreement, negotiated in 2003, where Google's search engine was offered on the Mac's Safari browser without a paid arrangement.
The two companies later added a revenue-sharing element, letting Apple earn a percentage – 50% – of money that Google made from advertising on searches via Safari.
That pact lasted 10 years and lowered the commission to 40% in 2010.
When the deal was about to expire, Apple and Google began renegotiating terms, and that's where Cue comes in.
The companies hammered out an agreement that retained Google as the default search engine in the Safari web browser on iPhones, iPads, Macs and other Apple devices – some of the most valuable pieces of digital real estate.
The accord doesn't cover all countries: Safari uses a different default search engine in China, for instance.
And users can change their preferred search option if they want.
But it's been a lucrative arrangement for both companies.
By 2020, the Justice Department said that Google was paying Apple $4 billion to $7 billion annually for the slot.
Google, meanwhile, makes more than $160 billion a year on search, with over half of that coming from mobile devices.
That deal was reached when Giannandrea was still at Google, serving as senior vice president of engineering for search.
The Scotland-born executive, now 58, joined the company in 2010 when the search giant acquired Metaweb, where Giannandrea was chief technology officer.
During the trial, the Justice Department wants Cue to testify about the negotiations behind the Google agreement, as well as his talks with alternative search providers.
Giannandrea is expected to discuss the development of search at Google as well as Apple's competing efforts.
Terms of the Google contract haven't been disclosed, but the revenue-sharing element is central to the deal, according to an executive involved in the negotiations of the latest agreement.
The more money Google generates from search on iPhones, the more Apple makes.
That aligned the interests of Apple with Google's.
If Apple changes the interface to send less traffic to Google, it gets less revenue in return, said the person, who spoke on the condition of anonymity because the matter was confidential.
The deal is also broad, going beyond just the search field in Safari.
It governs the Google app on iPhones and the Chrome browser on the Mac, according to the person.
Before a 2017 renegotiation, Apple considered switching to another search provider, such as Microsoft's Bing.
Apple even briefly used Bing to conduct web searches in Siri.
But the combination of the price Google was set to pay and the quality of its search results was too good to pass up.
Even if Bing brought Apple a better revenue-share deal, Microsoft wouldn't generate nearly as much money per search, said the person.
The agreement with Google followed years of acrimony.
The two companies feuded over smartphones and mapping apps, with Jobs believing that the Android operating system stole key features from Apple's iOS.
"Doing this deal was a major of warming of relations after the wars over Android and maps," the person said. "They weren't going to continue to spite each other for the sake of spiting."
Cue, who will face questioning by regulators and a federal judge, is no stranger to antitrust cases.
The Justice Department sued Apple in 2012, alleging that he was the "chief ringleader" of a conspiracy to raise the prices of digital books and to pressure Amazon.com to abandon its practice of selling bestsellers for $9.99, below cost.
Five of the U.S.'s six book publishers signed "agency" contracts with Apple, allowing them to set retail prices on electronic books – with the iPad maker getting a 30% cut.
The executive testified over two days that he engaged in tough negotiations with the six biggest book publishers to set up Apple's iBookstore ahead of the planned launched of the iPad.
Cue said he wasn't aware that the five CEOs exchanged emails and more than 100 phone calls to coordinate efforts, testifying that he didn't believe the CEOs were working together in their negotiations with Apple.
"If they were talking to one another, I would assume I would have had a much easier time getting those deals done," Cue said.
The judge in the case found that Apple had engaged in price fixing and specifically called out Cue, saying that his testimony was "not credible."
---