Meridian bar shamed on reality TV now home to 'must try' restaurant. All reviews? 5 stars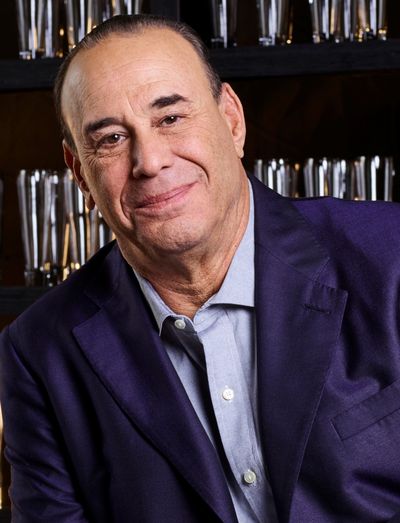 It's not exactly a positive sign when a local drinking establishment is featured on "Bar Rescue," the long-running reality TV show that swoops in to save flailing businesses.
So it isn't a shock that the Hideaway Bar & Grill in Meridian went belly up. Describing the watering hole as "a joke," show host Jon Taffer walked out without even trying to rescue it on a humiliating episode that premiered in March. It was sold and closed in July, according to internet reports.
As of Monday, though? That building's culinary arrow is pointing up.
Red Fort Cuisine of India just replaced the Hideaway at 1510 S. Celebration Ave. Judging from immediate online feedback, customers might be the ones who need rescued now – from spending too many hours devouring chicken tikka masala and shrimp tandoori.
The Boise area's newest Indian restaurant piled up 14 Google reviews after two days of business – rating a perfect 5.0 out of 5.0 stars. (Take it for what it's worth, but this small, regional chain appears to want feedback. It has a "review" link on its website that redirects to Google, Yelp, Tripadvisor and more.)
"Being from California, I have always had amazing Indian food around me," wrote one reviewer. "Moved here three years ago and could not find a place I liked. … We will be regulars at Red Fort!"
It's the same story in Utah, where Red Fort operates three other locations. The original St. George restaurant, opened in 2018, has a whopping 2,836 reviews on Google and rates 4.8 out of 5.0 stars. That's actually lower than the 4.9 rating in Layton (opened in 2022) and 5.0 in La Verkin (opened about a month ago).
Whether you trust online reviews or not, those numbers are wild.
"This might just be the best Indian food I've had in America, no joke," a Local Guide wrote on Google. "Seriously didn't expect to run into this in St. George, Utah, but that's on me."
Added another? "Very nice people and great food, must try."
Pinder Singh, partner-owner at the Meridian restaurant, relocated from Utah to open the Idaho eatery. He attributes the chain's feedback to Red Fort's business model. "It's all family-owned," he said by phone . "Most of them, we are working as a team, as a family. Even in the hard times after the COVID, when we had the shortage of employees, our family, we work together to keep it stable."
The Meridian restaurant is open for lunch and dinner. In addition to traditional seated dining, Red Fort offers online ordering from its menu, along with takeout. Hours are 11:30 a.m. to 2:30 p.m. and 4:30 p.m. to 9:30 p.m. Mondays through Thursdays, and 11:30 a.m. to 2:30 p.m. and 4:30 p.m. to 10 p.m. Fridays and Saturdays. It's closed Sundays. Be aware: The hours might change, Singh said, after the restaurant acclimates to customer needs.
And coming soon? A full liquor bar, "hopefully in the next couple weeks," Singh said. The Hideaway's liquor license was part of the sale, he explained, and "we are getting that transferred."
But for now? The big draw will be the food – and whether it lives up to the crowd-sourced review hype.
"Indulge in the true essence of India, from mild to fiery," Red Fort beckons online, "as we serve you authentic flavors that have been cherished for generations. Join us, and let your taste buds embark on an unforgettable journey."
---