A Grip on Sports: There may have been better September sports-watching weekends but we can't remember them A GRIP ON SPORTS • Planning ahead is always in play this time of year. Winter is on the horizon and all that entails. Before then, though, it's leaf season and its requisite pick-up days. But most importantly, and more immediate, one has to plan out the sports TV time each weekend.
•••••••
• This weekend more than ever. And there is a twist added to the innumerable college football and NFL and pennant race baseball games. No, not golf – though the Solheim Cup is fun TV. We're talking about high finance.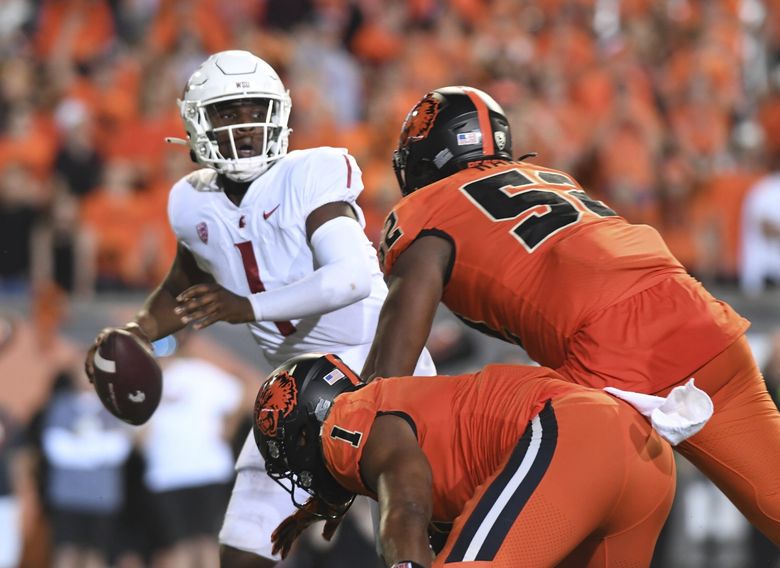 As anyone who follows the Seahawks knows, watching games on Fox in the Spokane area has been … how shall we term it? … challenging. If, of course, you rely on Comcast for your TV-watching needs. We do.
The on-going carriage dispute between the cable giant and the parent company of KAYU, Spokane's Fox affiliate, has made it so. Turn on Fox 28 these days and all you see is a black screen with white writing. Uh, that isn't can't miss TV. Mainly because we're missing reruns of the Big Bang gang and that Masked Singer guy and, most importantly, sometimes the Seahawks. Plus, this week at least, the Cougars.
Their Northwest showdown with 14th-ranked Oregon State, will be carried by Fox on Saturday, starting at 4 p.m. Except it won't be on if you rely solely on Comcast for your input, as some 100,000 folks in the Spokane area do.
Thanks to the Seahawks, however, most die-hard sports fans – we're looking at you folks – have already figured a work-around. In our house, we purchased a high-definition antenna for around $20 at a local store, attached it to the main TV and haven't missed a game. Ya, sure, it took us back to 1968 in some ways, but at least we got to watch the Hawks march down the field in Detroit last week and win in overtime.
Some things are missing, however. We pay Comcast a pretty penny to have access to DVR replay. The right to switch through channels during commercials. The recording function, in case we have to run to the fridge and miss something. All are unavailable. As a casual viewer, it's not too big a deal – until there's a fumble and you want to see who really recovered it.
But, as for our other role as occasional TV critic, we're not sure how tomorrow's WSU game will go. Without access to replay, quoting accurately the announcers' spot-on comments won't be possible. Probably not their gaffes either. If the game hinges on a weird flag or toe-tap in the back of the endzone? Well, if Fox doesn't show it, we will not be able to blather about it with any certainty.
All we know for sure is we will still be watching. And, hopefully, so will you.
• What else is on this weekend? We're glad you asked.
The 10 days that will decide the American League West (and the wild card) begins tonight on Root, with the Mariners facing Texas in Arlington. First pitch is 5:05 PDT. The series continues Saturday (4:05 p.m.) and Sunday (11:35 a.m.), all on Root.
The NFL's Sunday highlight, Carolina at Seattle, is on CBS (1:05 p.m.), which is a departure from the norm – a happy one for those of us who pay Comcast monthly. Though both are NFC teams, which usually means a Fox broadcast, we wonder if the allure of having Kansas City available nationally (the defending champion Chiefs host the Bears at 1:25 p.m.) caused the network to farm out the Seahawks game.
It is Saturday, however, that holds the most fun. Besides the 21st-ranked Cougars on Fox, there are exceptional Top-25 matchups throughout the day.
No. 4 Florida State is at struggling Clemson (9 a.m., ABC). The darlings of the nation, 19th-ranked Colorado, visits No. 10 Oregon (12:30, ABC), the same time as No. 22 UCLA plays at No. 11 Utah (Fox 28). But that's not all. No. 13 Alabama hosts No. 15 Ole Miss over on CBS at the same time.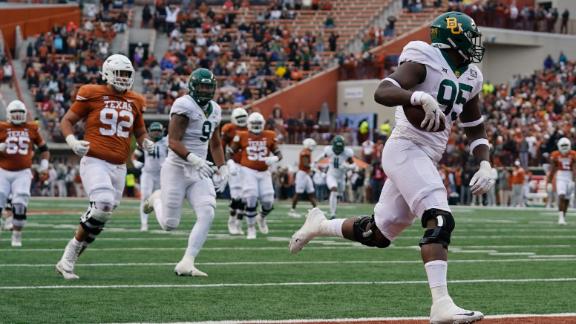 A half-hour after Oregon State and WSU kicks off, No. 3 Texas hosts Baylor (ABC) and sixth-ranked Ohio State invades South Bend for a matchup with No. 9 Notre Dame (NBC). Poor CBS. All they have in the 4:30 time slot is No. 25 Iowa at No. 7 Penn State, a game in which a touchdown might be considered an offensive explosion.
If late-night is your thing, No. 8 Washington has you covered, hosting Cal on ESPN at 7:30. Or there is always No. 5 USC pounding Arizona State on Fox 28.
It's one heck of a college football Saturday.
•••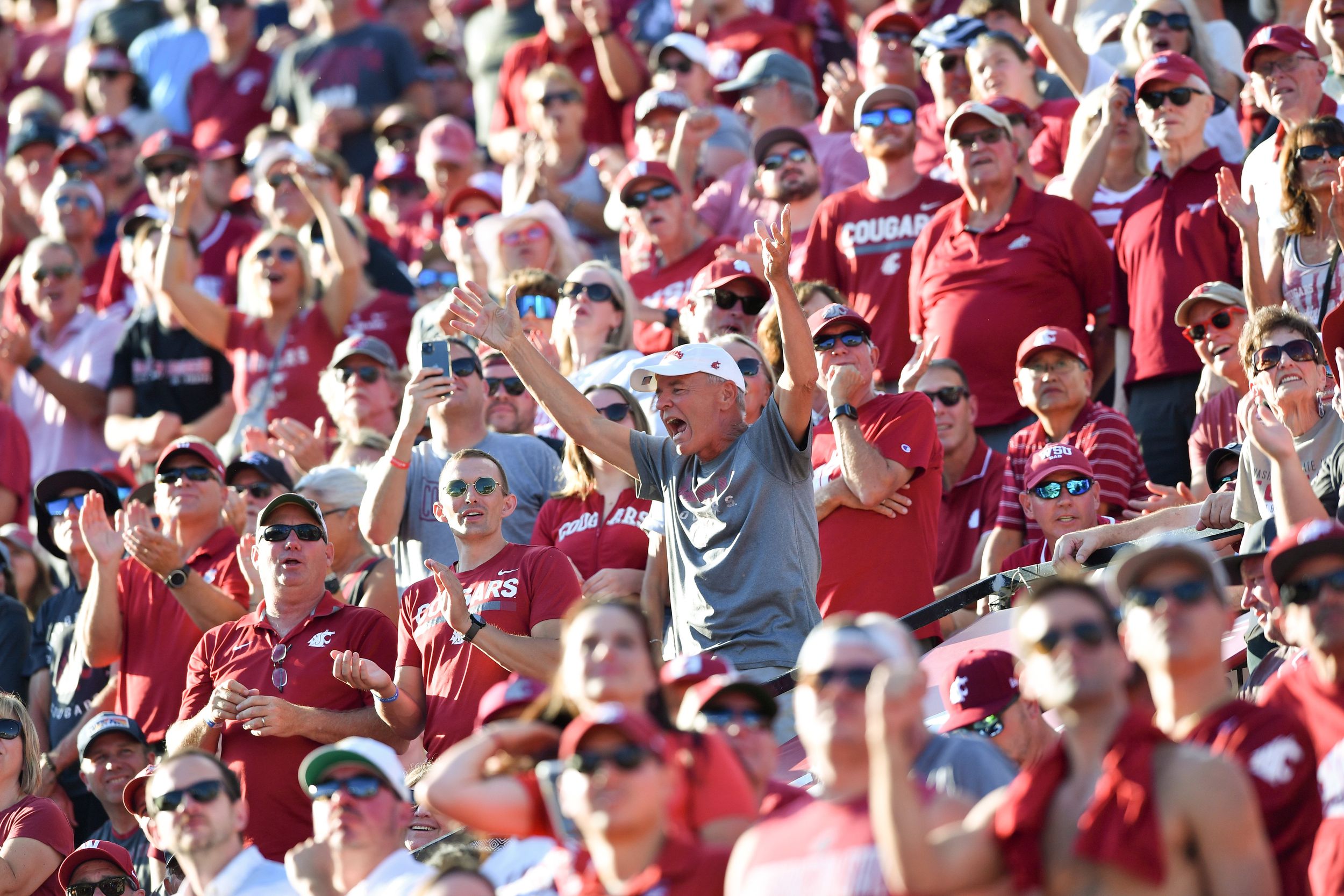 WSU: Solidarity off, fireworks on? That seems to be the mantra between OSU and Washington State this week. As the two Top-25 teams prepped to meet yesterday, the four major players in their push to resurrect the Pac-12 – both schools' presidents and athletic directors – held a media event. The S-R's Amanda Sullender covered the happenings. … Jacob Thorpe gave his thoughts on the game and the meeting of the minds between the two schools. … Jon Wilner added his commentary as did Larry Stone in the Times and The Athletic's Nichole Auerbach. … Greg Woods took care of everything else, including the news Saturday's game is a sellout. He also delved into the fall success the Cougars are experiencing, which includes a straight-set win in volleyball last night over Washington. … Sure, Oregon State is all in with the Cougars. Except for a few hours Saturday evening. The Beavers want a win. … Elsewhere in the Pac-12 and the nation, Wilner once again marvels at how weird it is for the Pac-12 to have fallen apart. … John Canzano has his picks for the weekend's games. … If we had been able to have a brother – we didn't – we're sure we would have enjoyed playing next to them on the offensive line. That happened with Washington last week. The Huskies host California tomorrow night. … USC's oldest living football player attended the Trojans win over Stanford earlier this season as he celebrated his 100th birthday. Can USC score that many points against Arizona State? … The Trojans and the ousted reporter settled their dispute. … If you can remember the Twitter account that celebrated Andrew Luck as a Civil War officer, you had to laugh last night. … Deion Sanders is not only showing, with Colorado, how well he can put together a football program but, with his sunglass sales, he's once again showing his business acumen. Now the question is, can the Buffs find a way to control Bo Nix and the Oregon offense? The Ducks have been pretty effective on both sides of the ball this season. … Will the Oregon and Oregon State rivalry survive after this season? … UCLA and Utah may be the best matchup in the country no one is really talking about. The Utes are worried about injuries and the Bruins hope their freshman quarterback stands tall. … The loser of the Arizona at Stanford game may not win a conference matchup. Well, if that loser is the Cardinal. … In basketball news, former Gonzaga Prep star Oti Gildon is returning to Oregon in a coaching role.
Gonzaga: Kyle Wiltjer is headed back to Europe for the upcoming season. Jim Meehan has the news in this story.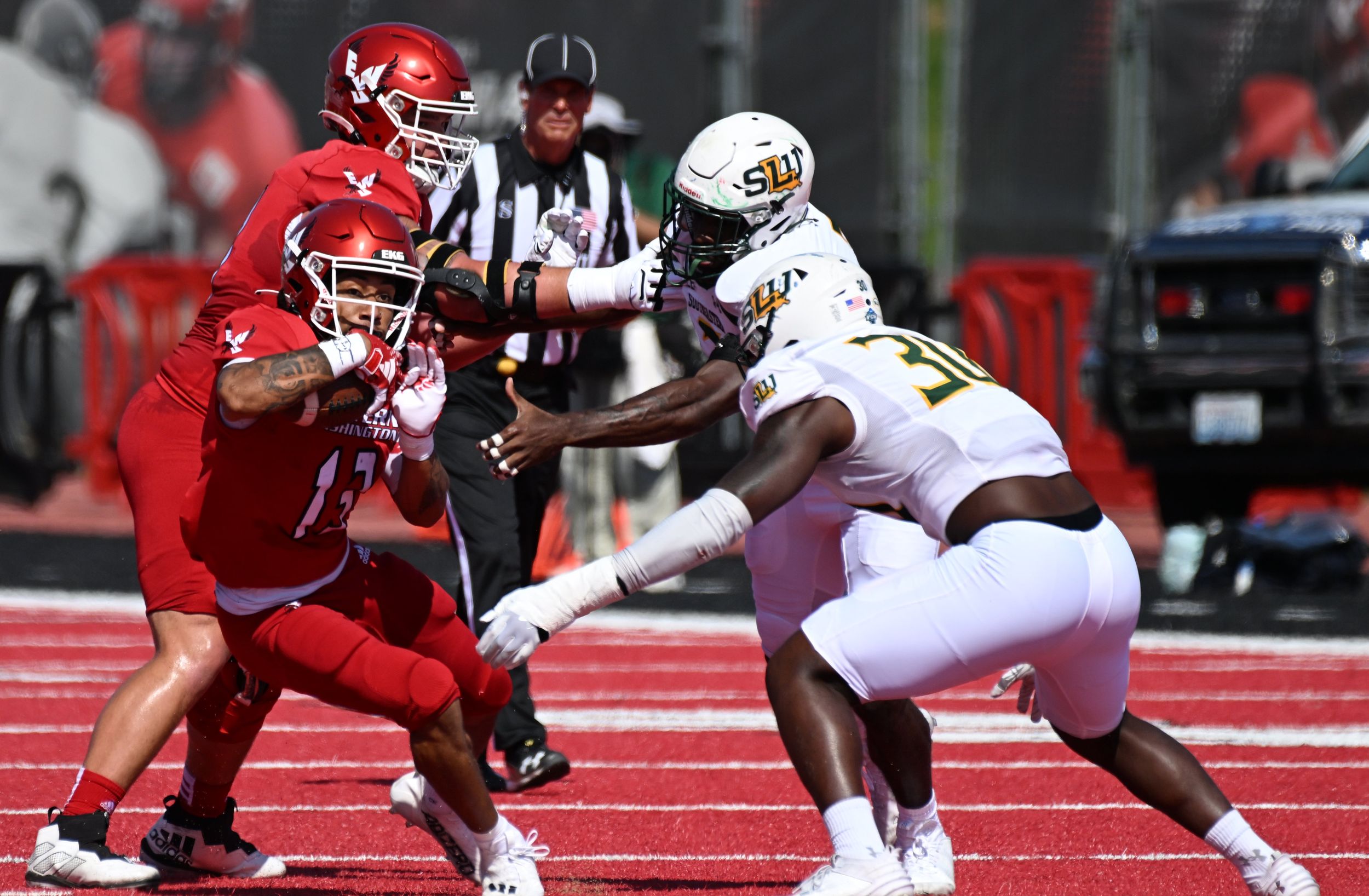 EWU: How does one rebuild a program after a down year? Dan Thompson explains how Eastern did it and it included quite a few transfers. That's the modern way. … UC Davis has never defeated the Eagles. Is this the season? … Elsewhere in the Big Sky, the first conference weekend will mark the Big Sky debut of five coaches. … Montana State is trying to get some things worked out before traveling to Weber State. … The right equipment is crucial for all football teams, including Northern Colorado. The Bears are at Idaho State in a game that is crucial for both. Each have yet to win. … Winless Northern Arizona hosts undefeated Montana, another in a series of tests for the Lumberjacks. … Portland State has been so up-and-down this season. … Colorful hair means something important for a Sacramento State running back. … Finally, this is a great rundown of all the conference teams.  
Idaho: Before the Palouse battle between the Pac-2, the Pullman-Moscow megaplex will host another huge conference football showdown. Second-ranked Sacramento State, which won the last two Big Sky titles, visits the seventh-ranked Vandals in a game that begins at 1 p.m. Peter Harriman has what to watch.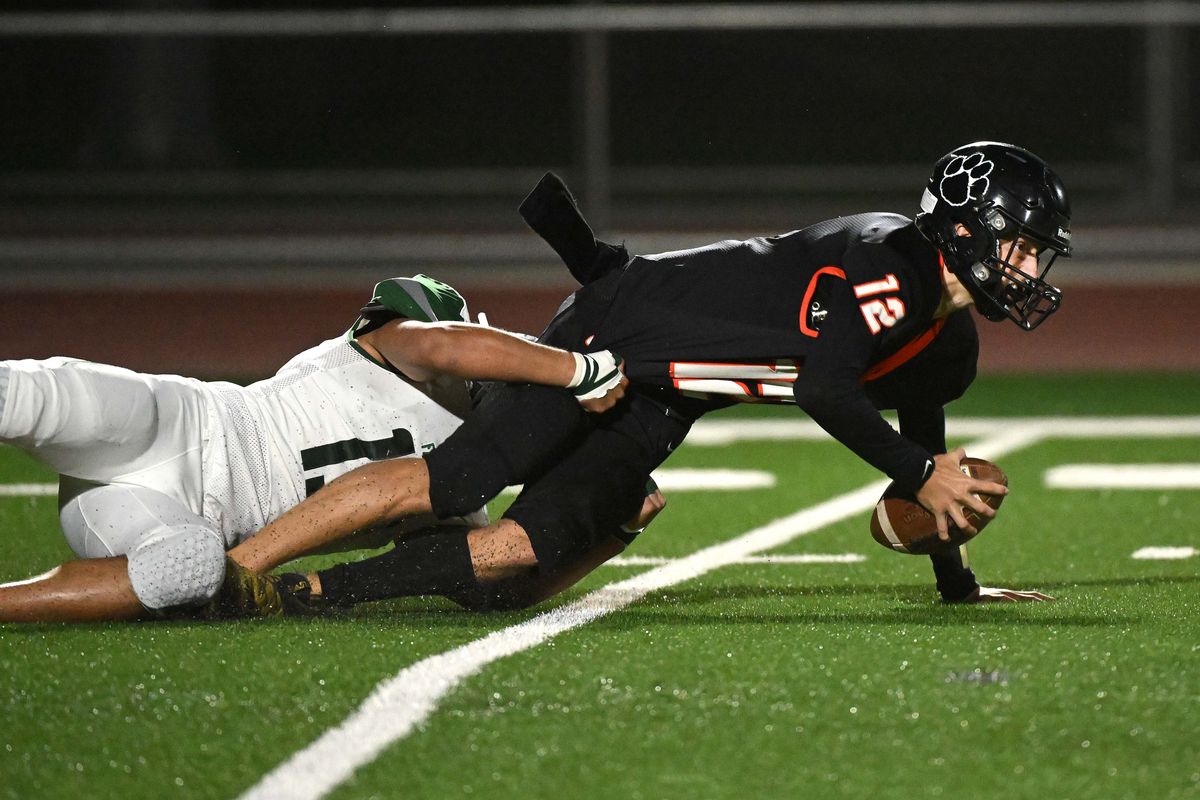 Preps: The weekend's football action began last night, with Ridgeline getting past visiting Lewis and Clark 27-22. Dave Nichols was in Liberty Lake and has this game story. … He also has a preview of the rest of the big football games this weekend. … There were other sports contested Thursday and we can pass along a roundup.
Chiefs: Dave also has a preview of Spokane's WHL season, which begins tonight in Kamloops. Spokane hopes to bounce back from a down 2022-23 season.
Braves: The Spokane team returns to the ice tonight for the first time since the pandemic. Howie Stalwick has this story that outlines all that has changed for the Braves since their last game.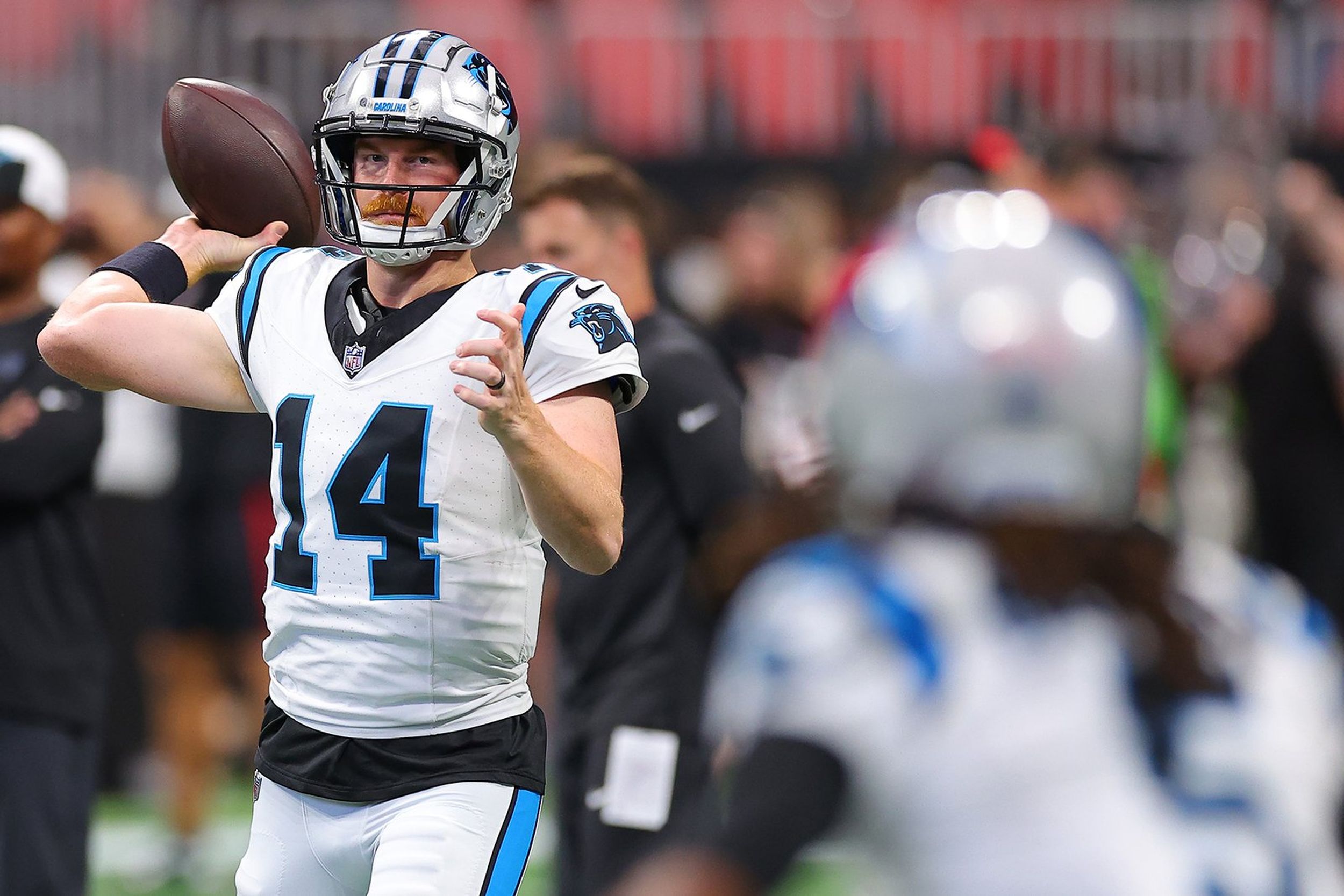 Seahawks: One would think facing the backup quarterback would be a good thing for the Hawks, who host Carolina this week. But the Panthers' backup is Andy Dalton, who has given Seattle a hard time before in a backup-turned-starter role. … As we mentioned yesterday, there is a Super Bowl-team reunion in Seattle this weekend. … There was an ice cream truck at practice yesterday. A chocolate malt cup sure sounds good. … Jason Peters hasn't played yet but that hasn't stopped him from serving as a mentor.
Mariners: Yep, the next 10 days could be epic. In fact, it's almost as if the playoffs have already begun.
Kraken: Andre Burakovsky is back from injury, which is a big deal for Seattle.
•••    
• We need to put in a few extra steps today. We probably won't have much time to walk Saturday. The Laz-e-Boy is going to get a workout, however. As is the remote. Until later …
---