Bathrooms, academics and growth are top issues in Deer Park school board race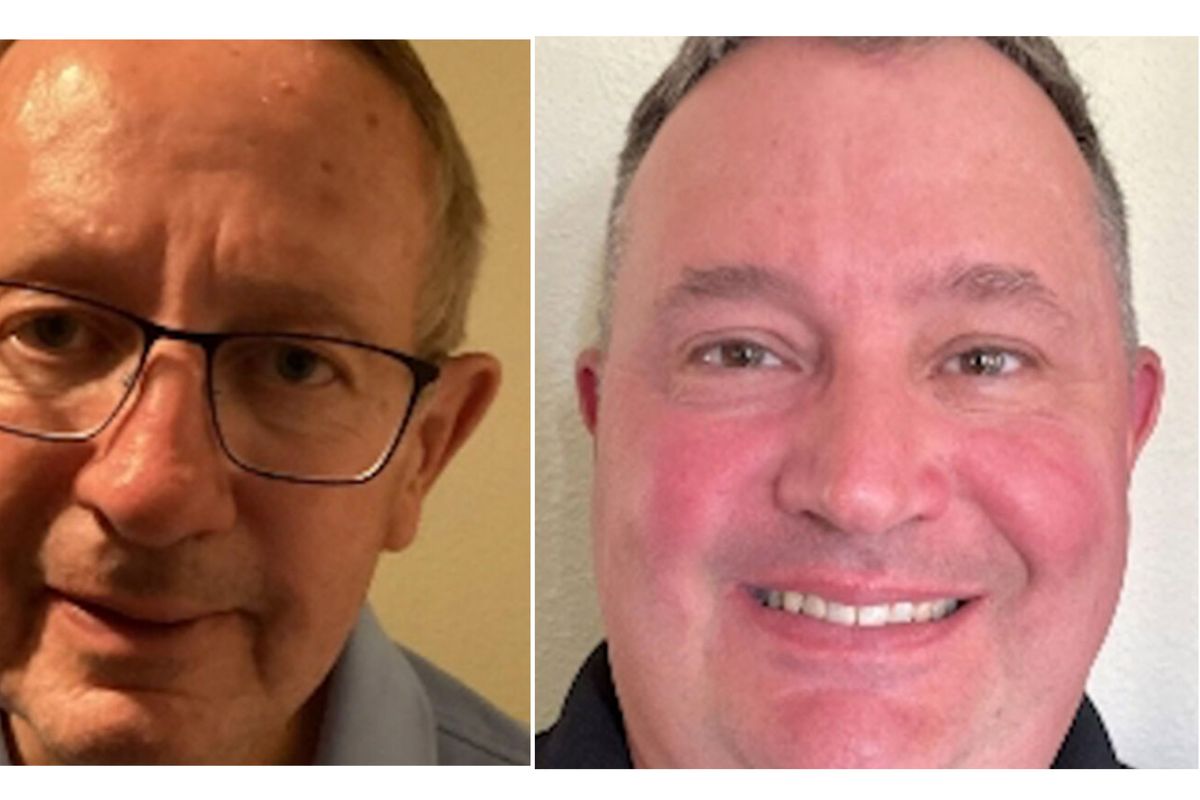 Deer Park School District voters in November will choose between a long-time incumbent and a candidate aiming to "lessen the impact of the state's radical social agenda" for the district's at-large board seat.
Incumbent Eric Keller said his 16 years of experience sets him apart from opponent Richard Price.
"It takes quite a while to actually understand school funding and education in general," Keller said.
Price is running as a "Christian and a patriot" who will "stand up for traditional values." He said he also wants to "lessen the impact of the state's radical social agenda."
"My No. 1 issue is protect the children," he said. "Protect our children from these radical, social, cultural changes that the state is making the schools jump into. I'm against that, and I think they, the local school boards, need to do everything they can to moderate those radical policies."
Keller notes that within the past few years, the district has remodeled its middle school without having to raise taxes using a bond and has developed plans for the construction of a new elementary school.
Both candidates support a ballot measure set for February that would ask voters for a bond to fund a new elementary school.
"Right now, our top thing is just space. Deer Park is growing exponentially, really quickly, and we're trying to make good decisions and prepare for the future as well as continuing to provide what we need to keep the wheels on the bus, so to speak," Keller said. "It's a business, right, and you have to make sure that everything is looking forward into the future. I've worked on the facilities committee for the past 10 or 12 years and we've always looked to the future like, 'OK, what needs a new roof?' "
Keller said he works to balance the needs of the district while keeping taxes at a minimum.
"We try and save money to get it so that we can be fiscally responsible to the patrons of our district, because nobody likes to pay taxes, but good schools make good communities," he said. "I've worked hard to be fiscally responsible while providing what we need."
Price also said he would prioritize responsible growth.
"The town is exploding with new homes and apartment buildings, so that's a big part of what the school district has to deal with in the near future, is how to build new schools to accommodate the growth," he said.
With transgender rights at play in many school district races, both candidates also weighed in on bathroom policies for Deer Park.
Price said the district should install single-occupancy bathrooms.
"I would take the restrooms and convert them into single-occupancy restrooms like a lot of restaurants have already done, and so they would have one sink, one toilet, one urinal and a lock on the door," he said. "I would put a sign on the door that says 'These restrooms are for one person at a time and the door will be locked while it's occupied,' " he said.
Keller said the subject is more complicated than that.
"It's not a clear-cut issue," he said. "I believe that you have to provide for every kid, but I also believe that kids deserve privacy.
"If we have other folks that don't feel comfortable using those facilities then we've made plans with them. Specifically, we work with that individual to provide them what they need while protecting the rights of others.
"If we have a large influx, or a large – I don't wanna say a problem because it's not a problem, it's something to deal with – then, yes, I believe that's the solution down the road, but all of our facilities can't be just modernized tomorrow. So as we build a new facility, that's gonna be part of the design process, but our current bathrooms in all of our buildings are not set up that way."
The idea of lockable single-occupancy restrooms may run into another complication, Keller said.
"You have to be careful with that because you can't have a whole bunch of bathrooms and then have them lockable for safety reasons."
Students vaping is also an issue in Deer Park schools.
"It is a huge problem. You could tie it back to bathrooms because that seems to be the place where it happens." Keller said. "It generally doesn't happen in grade school or elementary, but middle school and high school, it happens quite often, and I know that our principals and vice principals are pulling their hair out with it."
"It's very concealable," Keller said of e-cigarettes. "As a district, we are working to try and protect kids when we can.
"You can't smoke in schools. You can't vape in schools, it's one of those things that we try and help kids make the best decisions they can."
Price said the solution to students vaping is smoke alarms and discipline.
"Discipline in general needs to be increased back to the levels when my kids were in school and teachers and administrators actually had more authority to discipline children. And we all know that children need discipline, and so I think the smoke detectors would catch these kids and then they should have discipline to enforce that," he said.
Vape detectors have already been installed in some Spokane schools. The alarms alert school officials when e-cigarette smoke is detected.
Keller said he would support the installation of vape detectors in Deer Park schools.
Second to maintaining responsible growth, Keller said his priority is the students.
"I prioritize students and making sure that they have what they need to be successful. We're in a good spot financially with the district, other than needing to grow, and modernize and all the stuff that just keeps things going, but I would say giving students what they need to thrive," he said.
Price said the district should target increasing its academic competitiveness.
"I think schools need to refocus on the basic education in math and science and reading. We live in a global world today, so our kids are not just going to compete against the kids in other states, they're competing against kids from all over the world, so we need to double down on the basics, because that's what our kids need to survive and thrive in the world economy that we live in today" he said.
---