Man sentenced to 20 years to life in prison for Hauser Lake murder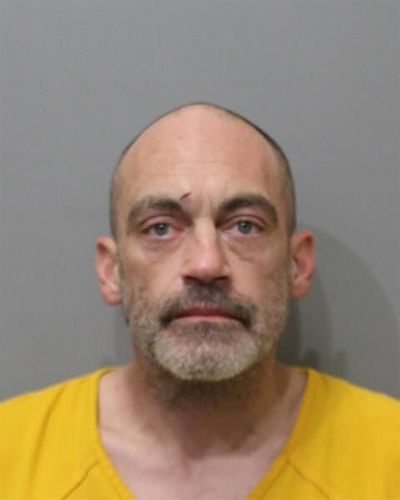 A man who killed 77-year-old Dennis Rogers and injured another man in a shooting last year near Hauser Lake was sentenced to 20 years to life in prison.
Adam Bennett, 45, pleaded guilty earlier this year to second-degree murder, aggravated battery, two counts of aggravated assault and unlawful possession of a firearm. As part of the plea agreement, grand theft of a firearm and possession of a stolen vehicle charges were dropped.
District Judge Susie Jensen sentenced Bennett Sept. 15.
JoAnne Rogers, Dennis Rogers' widow, said she hopes Bennett, a convicted felon, is incarcerated for life and hopes he finds God.
"I just don't want him hurting anybody else," JoAnne Rogers said of Bennett. "I'm hoping that he finds himself."
The incident started Feb. 28, 2022 when people reported a large barn on fire at the Rogers' property, 8964 N. Hauser Lake Road, according to court documents.
JoAnne Rogers told the Kootenai County Sheriff's Office she and her husband were watching television at their house when Dennis Rogers went outside. A short time later, Dennis Rogers came into the house and told his wife to call 911 because their barn was on fire.
Dennis Rogers went back outside while his wife called 911, court records say. JoAnne Rogers said she went outside after finishing the call and saw the barn fully engulfed in flames.
John Hazell Jr., Jesse Reed and Hammond Bradford, three men who were nearby at the time, responded to the fire, according to documents.
Reed said he, Hazell and Bradford discovered Dennis Rogers lying against a fence along the driveway, documents say. Hazell said Dennis Rogers was unconscious.
He had been shot in the head, according to documents.
Hazell said he went to check on Dennis Rogers when he heard another man in the pasture next to the burning barn yell at him to get away from him, documents say. Hazell said the man, later identified as Bennett, then shot him in the left leg.
Hazell, along with Reed and Bradford, ran from the area after Bennett shot him. Bennett, who fled the scene, was taken into custody at a nearby asphalt business where he was allegedly driving a stolen white Ford Ranger pickup, according to documents.
JoAnne Rogers said her husband was in poor physical health prior to the shooting. He had several surgeries and radiation treatment for cancer and was preparing for another surgery before the shooting.
"When I found his body, he was so at peace and he hadn't been like that for like 2½ years, and I just pray that he's with God and he's at peace," she told The Spokesman-Review.
She said the two were married for about 24 years.
Dennis Rogers had several jobs over the span of his life, she said, but most recently ran a small painting business where he and his employees painted residential and commercial spaces.
"He always cared about people," JoAnne Rogers said.
---