A Grip on Sports: If the pollsters have it right, today should be one heck of a West Coast college football Saturday A GRIP ON SPORTS • A big Saturday. Not with capital letters and all that Fox rigamarole. Just big, as in big games and big excitement and big impact on the rest of the season. Let's get to it.
•••••••
• Your Saturday preview in a nesting doll:
– The Mariners desperately need to win in Arlington after Friday night's disappointing 8-5 loss.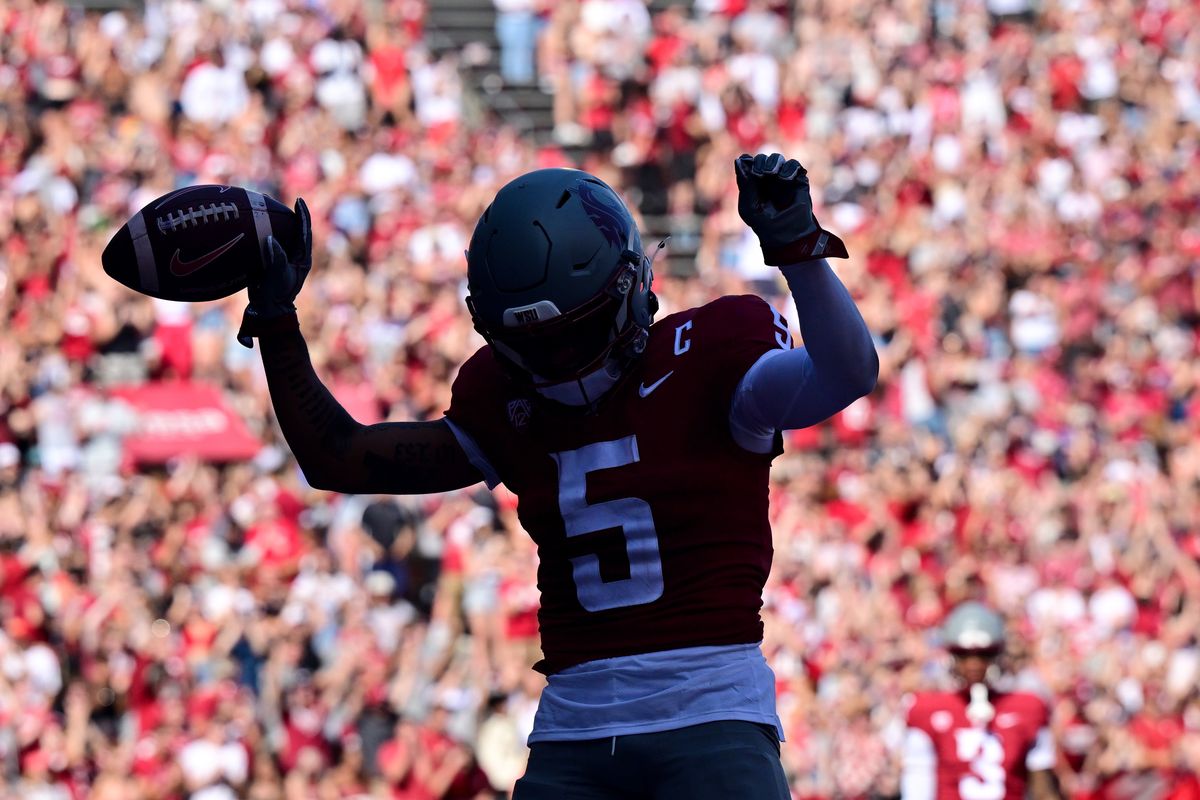 – The biggest game ever between Oregon State and Washington State is this afternoon in Pullman. Not just because it is the first time both have been ranked in anything but the Bottom 10 – remember that? – when they've played but because it will be used as a referendum on their futures. Already has, of course, by pundits near and far.
– There are two other Pac-12 games matching ranked teams, including the HypeFest that is 2023 Colorado football vs. Phil Knight's favorite school in Nikeville. Too bad the Buffs at Oregon is at the same time as the other ranked matchup, UCLA visiting perennial underrated and two-time conference champion Utah. Both would be worth watching. Oh, well, back-and-forth we go.
– There is also a Top 10 matchup in South Bend where ninth-rakned Notre Dame will call down the echoes and push No. 6 Ohio State all over the field. Or the Buckeyes will out run the Irish. Either way, it should be entertaining.
– At the core of the whole day are people just like us, sitting at home, remote in hand. Or at the park with the kids, game streaming into their phone. Or at the local pub, wing platter half-eaten and 24 TVs all showing marching bands at the same time. College football fans are everyday Josephines and Joes, many of whom really don't care about other sports or football, but lose their minds over their alma mater and whomever they are playing this Saturday. Never forget it. We're pretty sure most college administrators have.
Let's get to today's highlights so you can watch the rest of GameDay or whatever it is they call that show on Fox.
•••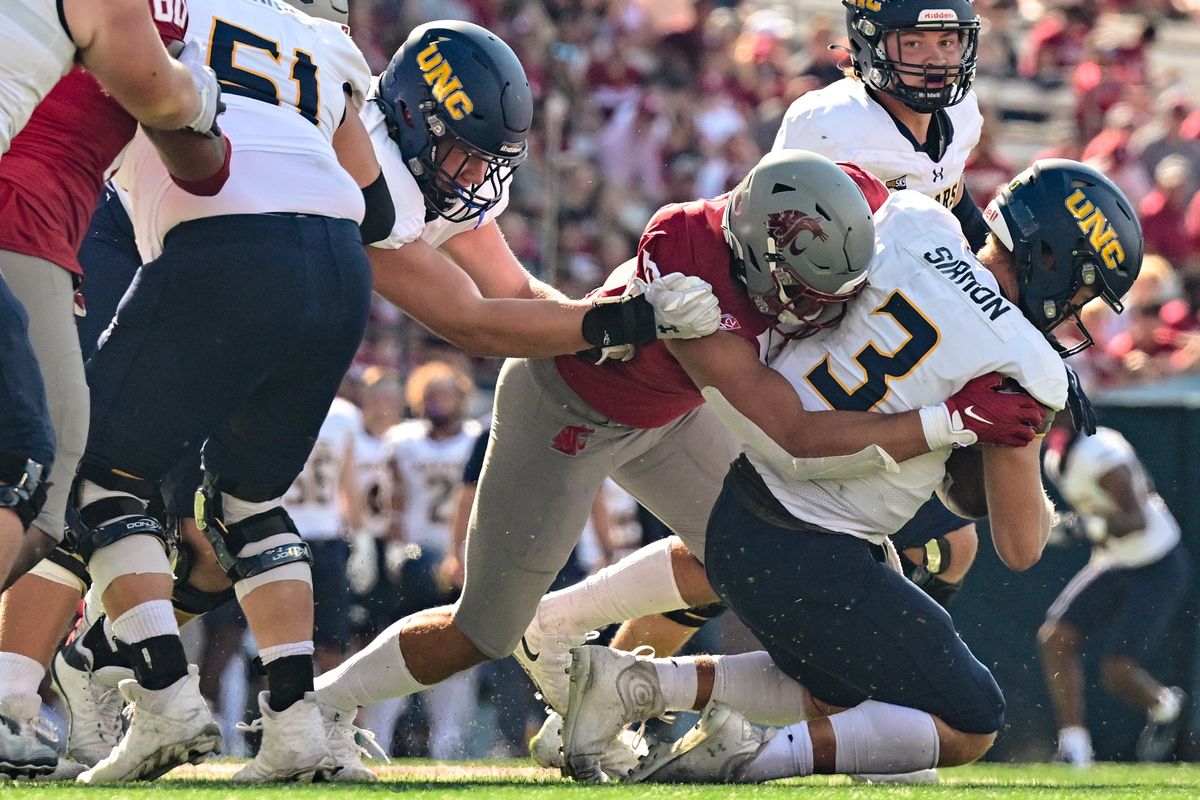 WSU: This is the type of Fall day – yes, the calendar turned over into Autumn late last night – we wish we were still covering Washington State sports. A crisp, cloudy day on tap in Pullman, with little wind or rain or fog to mar what will happen on the field. And what will happen? Greg Woods picks the Cougars to win – we're not sure they will; it all depends on how well they contain DJ Uiagalelei – and explains what they have to do to make him look like Nostradamus. He also has a story covering everything from the high stakes to the probably highlights. … There are thoughts from the Oregon State perspective as well. … The overarching theme? We've covered that pretty well this week but Jerry Brewer, who spent some time in Pullman when he was working for the Seattle Times, has a great piece in today's Washington Post. And Bill Oram explains why he will carry the Oregonian flag into the Palouse today. … The Athletic's college football folks make their picks too. … Elsewhere in the Pac-12 and the nation, Jon Wilner answered your questions yesterday in the Mercury News and also examines how the UC Regents are taking more control over athletics. …John Canzano also has a mailbag. … It should be a fun Saturday. … We do have a basketball story or two to pass along. Oregon State has finalized its nonconference schedule. … And Colorado has opened practice. … The second-ranked Stanford soccer team blanked WSU 1-0 in Pullman last night. … OK, on to the other conference football games, listed by start time. In all cases, today's matchup may just be the last between the schools for some time.
• No. 19 Colorado at No. 10 Oregon (12:30 p.m., ABC): It is a little sad – make that a lot sad – Travis Hunter, the Buffs' two-way phenom, won't be playing. He's that good. But we should still find out how good Colorado is and, maybe even more importantly, how good the Ducks are. If they win, they jump into the playoff talk.
• No. 22 UCLA at No. Utah (12:30, Fox): Speaking of an enigma, the Bruins have yet to play anyone maybe as good as Santa Ana's Mater Dei High, the No. 1-ranked high school team in the nation. But they could burst onto the national scene with a win in one of the conference's toughest venues. As for the Utes, they just keep doing what they do. But will they do it with Cam Rising at quarterback today? Or ever? We're starting to wonder.
• Arizona at Stanford (4, Pac-12 Networks): Cleanse your palate with this one. Or take a nap. Actually, though, most eyeballs will be elsewhere. The Wildcats need to win this one or the bowl math becomes advanced calculus.  One could make a case, though, if Arizona can't beat the Cardinal, it doesn't deserve to be in a bowl.
• California at No. 8 Washington (4:30, ESPN): The Huskies' offense has been rolling at an historic clip. But Justin Wilcox's defenses over the years seem to have it out for UW, no matter who is the head coach. Really, though, Washington has to be more than just a huge favorite. It has to be the better team. We mean, it's Washington, right?
• No. 5 USC at Arizona State (7:30, Fox): Wouldn't it seem appropriate the final season of Pac-12 After Dark would open up with the Mother Of All Upsets? The Trojans are, basically, five touchdown favorites over the Sun Devils. Sure, they were bigger favorites when Pete Carroll's team lost to Jim Harbaugh's Stanford team but that was then. Today is all that matters. Or tonight, if you prefer. It may take USC turning the ball over eight times, but it would be spectacular. In a Hindenburg way.
Gonzaga: The NCAA allowed colleges to designate more coaches who can work with players on the court this season. The Bulldogs took advantage to name two men with long-time connections, Zach Norvell Jr. and Jorge Sanz, as assistant coaches. Theo Lawson has the story. … Elsewhere in the WCC, those wacky Santa Clara cross country runners are at it again.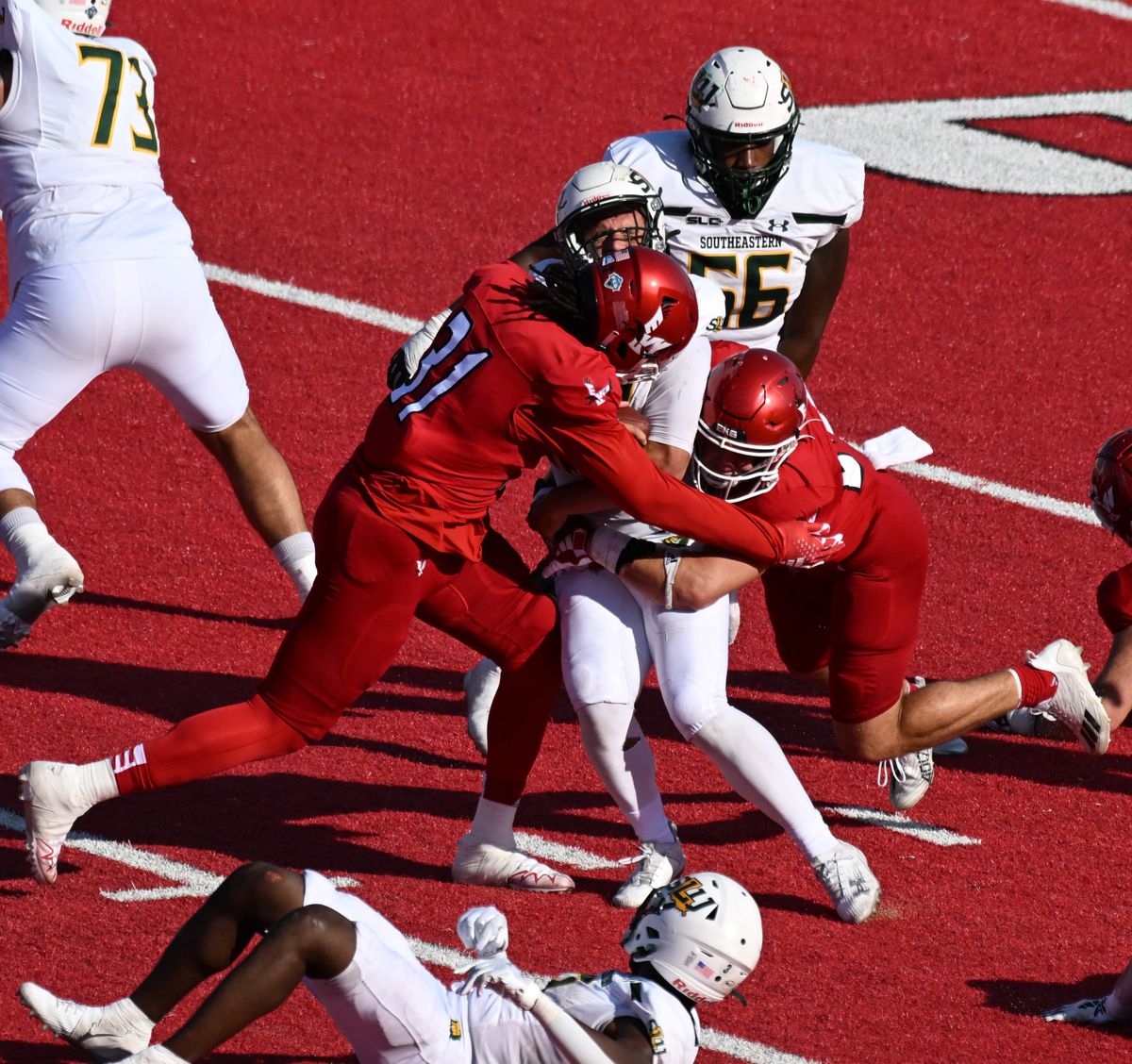 EWU: The Eagles will try to make it six consecutive wins over UC Davis today in California. Dan Thompson tells us what to watch. … Elsewhere in the Big Sky, the best game of the day figures to be third-ranked Montana State at No. 10 Weber State. … Montana travels to Northern Arizona. … The most important game for the two teams playing? It might be Northern Colorado at Idaho State. It may be the best chance for both to get a conference win. … The other game? Portland State and Cal Poly meet in Portland.
Idaho: The seventh-ranked Vandals could jump right into the conference frontrunner role (and the playoff picture) with a win today in Moscow against defending champion Sacramento State. The second-ranked Hornets are fresh off an upset of Stanford. Peter Harriman tells us what to watch for this afternoon.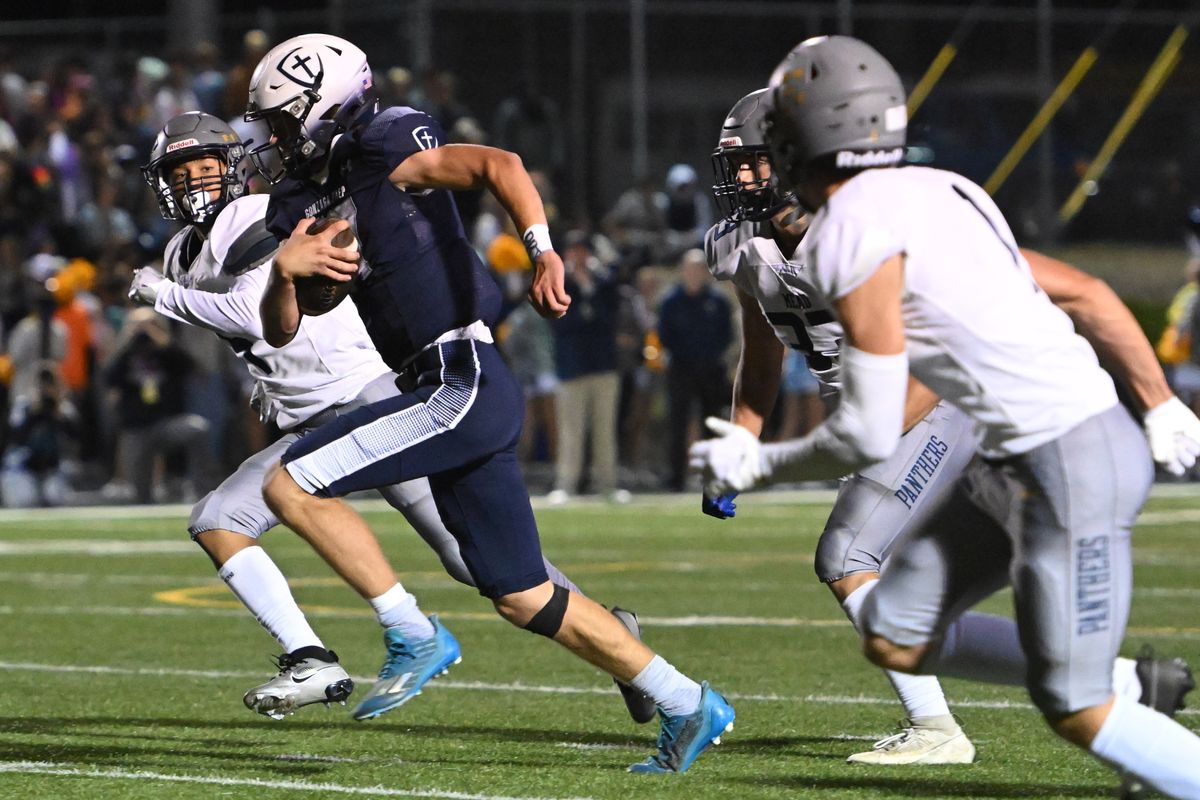 Preps: New year, same old Prep. The Bullpups rolled over visiting Mead on Friday night, 31-7. Dave Nichols has the story. … Out in Millwood, West Valley ran over visiting Clarkston 41-13. Steve Christilaw was there and has this story. … There was one game last night that transcended the on-field action. Elena Perry has this story on the matchup between Medical Lake and Riverside, two communities hit hard by fires on the same day a few weeks ago. … We can also pass along a roundup of the other football action.
Chiefs: The WHL season is underway and Spokane started with a victory. It took overtime but the Chiefs left Kamloops on the good end of a 5-4 score. They play at Everett on Sunday.
Mariners: All Bryce Miller seemed to have was his fastball. Against the Rangers and their offense, that wasn't near enough. An eight-run deficit after five innings turned into a deflating 8-5 loss. The 10-game stretch to end the season started poorly.
Seahawks: The injury list is long, with lots of questionable players for Sunday's visit by Carolina. Jamal Adams is one but he may not play until next week. … Pete Carroll feels the run defense is better in every way.
Kraken: There wasn't a captain last season. There isn't one yet this season. … A couple of newcomers to Seattle are settling in.
Storm: Eli Magbegor was named to the WNBA's all-defensive second team.
•••    
• One last link. We were not sure exactly where to put this Colin Tiernan story about the City of Spokane Valley approving $4.4 million toward a $7 million cross country course by the Spokane River. It's aimed at attracting NCAA Championship-level events but could be used for other races. We decided, on a college football Saturday, to put it here with the hope it wouldn't get lost. It was 50 years ago when the NCAA held its championship at then-named Hangman Valley Golf Course. Oregon, led by individual champion (and American legend) Steve Prefontaine, won. The Cougars were the host, and they hosted again at the same place in 1977. Henry Rono won that one, the second of three titles the WSU star would win. … Don't forget, we'll be back this evening with our TV Take. Things we know we have to cover: How Fox deals with the Pac-2 stuff; the cable issue and how that impacted our enjoyment; and who the heck won. Ya, that last one is important. Until then …
---