A vintage Neil Young photo snapped by an Spokane resident is a ticket to a Grammy opening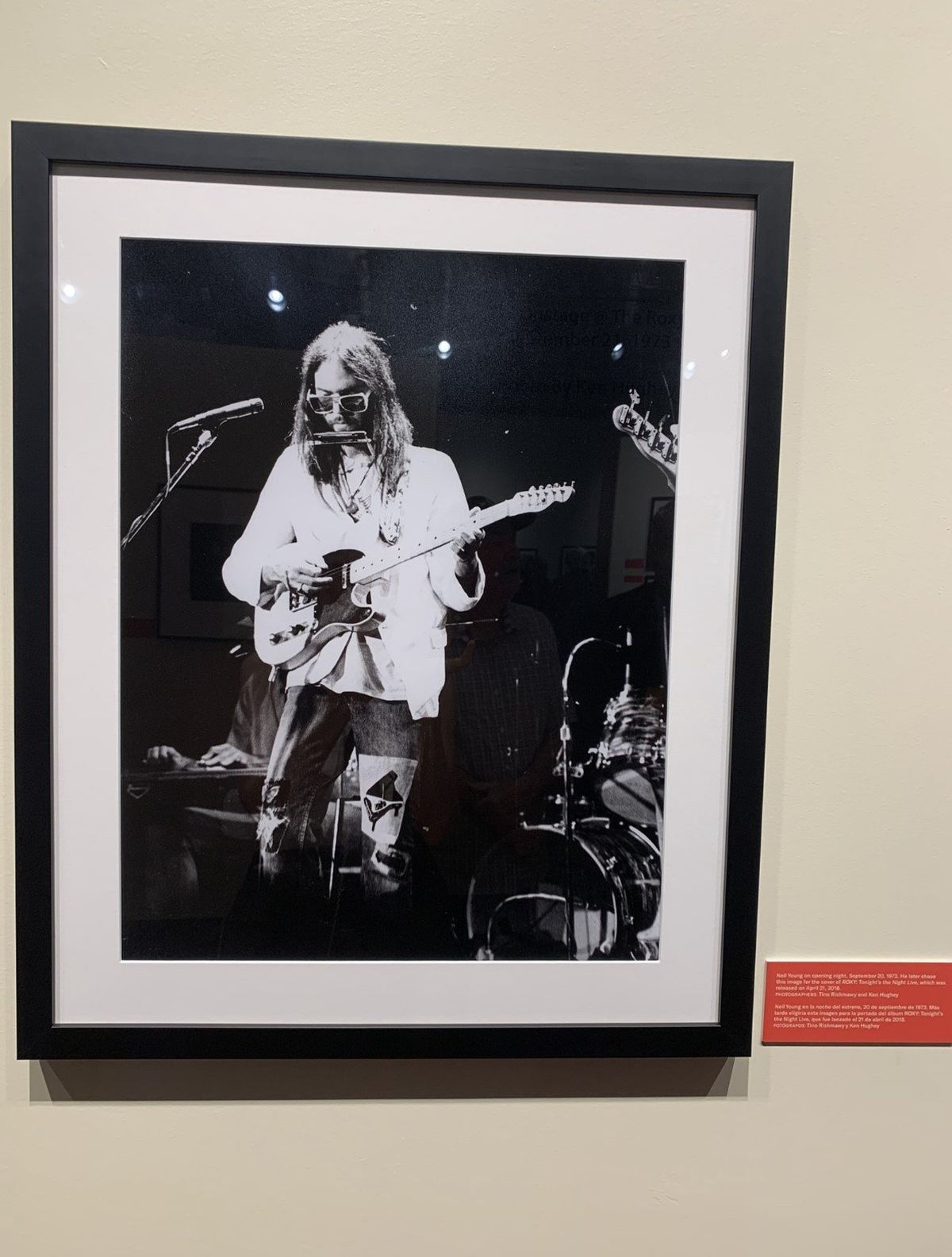 Sometimes benign disobedience pays off with extraordinary dividends. In 1973, Ken Hughey and two friends smuggled a camera into a Neil Young show at the legendary Los Angeles club, the Roxy.
Hughey, who lives in Spokane, and his pals snapped some photographs.
During the late '80s Hughey mailed the photos to Young, who signed a few of them and sent them back – but saved one shot for his collection.
"Ken, B/W Pic, will return later as it is a candidate for my archives set, OK?," Young wrote in a letter that is understandably dear to Hughey.
"I told him that was fine since I have the negative," Hughey said.
In 2018 Hughey received a call from Young's manager, Elliot Roberts, who asked if Young could use his photo as the cover of Young's archive release, "Roxy: Tonight's the Night Live."
Hughey, 69, was paid $3,000 for the photo, which he split with his two friends, Tino Rishmawy and Dan Boone.
However, the photo continues to benefit Hughey. The shot of Young on the Roxy stage is featured at the Grammy Museum's latest exhibit, "The Roxy at 50," which opened last weekend. Hughey, his wife Patty Hughey and his friends attended the opening celebration in Los Angeles on Sept. 17.
The president and CEO of Goldenvoice, Paul Tollett, a Los Angeles promoter, who presents the Coachella Music Festival each spring, gave Hughey a warm greeting. "Paul said he was so grateful that we didn't obey that silly law about bringing in a camera and that we took some photos" Hughey said. "If we obeyed the rule, to the letter to the law, there wouldn't have been the photo of Neil."
Photographs comprise much of the Roxy exhibit and 10 of the photographers were present along with Hughey, who hung out with such rock shutterbug luminaries as Joel Bernstein and Armando Gallo.
Bernstein shot opening night, Sept. 20, 1973 when Neil Young kicked off his six show run over three days at the then-new club on the Sunset Strip. Bernstein's photos are of Young performing and hanging backstage. Gallo's photos of Peter Gabriel, who performed at the Roxy in 1977, are striking. There are a slew of iconic shots, Prince in a tiger-striped bikini bottom from 1979 and George Harrison speaking with Bob Marley in 1976, that are part of the exhibit.
There are photos of such actors as Robert DeNiro, Sally Kirkland and Jack Nicholson hanging out at the Roxy. There are also shots of Roxy owner Lou Adler, 89, who is a legendary producer, who worked with Carole King and the Mamas and the Papas. Adler held court at the Grammy event and reminisced.
The Roxy scene is mind blowing and the exhibit's opening celebration was impressive, Hughey said. "I thought I might see Jack Nicholson or David Geffen but they weren't there, but I did get to speak with Lou Adler," Hughey said. "I thanked him for what he accomplished with the Mamas and the Papas and of course for Carole King's 'Tapestry.' "
Hughey appreciates what the Roxy is about since tickets were always fairly priced. "The Roxy is the antithesis of what is presented today," Hughey said. "You could get the tickets, which were reasonable and the recording artists who played there wanted to be there. It's a special place. I have so many wonderful memories."
The relationship with Young pre-dates the Roxy dates for the retired Hollister-Stier employee. After getting kicked out of a Topanga Canyon club, for being under age, where Young was working out material in 1972, Hughey walked over to the car Young parked in front of the venue and jotted down the license plate number.
"I ran his license plate and it gave me his home address in Woodside, California," Hughey said. "I started sending him letters and Neil wrote me back. I doubt Mick Jagger would write a fan back but Neil did. I became enamored of his work and then I went to the Roxy show in L.A."
Hughey moved to Pullman in 1976 but his friends stayed in Southern California. Hughey, who has lived in Spokane since 1979, has no regrets.
"I'm more than fine with my decision to move here," Hughey said. "I love Spokane. You can have Los Angeles. And I can always fly in like I did for the Roxy event. I had a great time at the event with my wife and my friends. It's a great exhibit that anyone who loves music should experience."
---