Fresh off win over OSU, Washington State jumps to No. 16 in new AP poll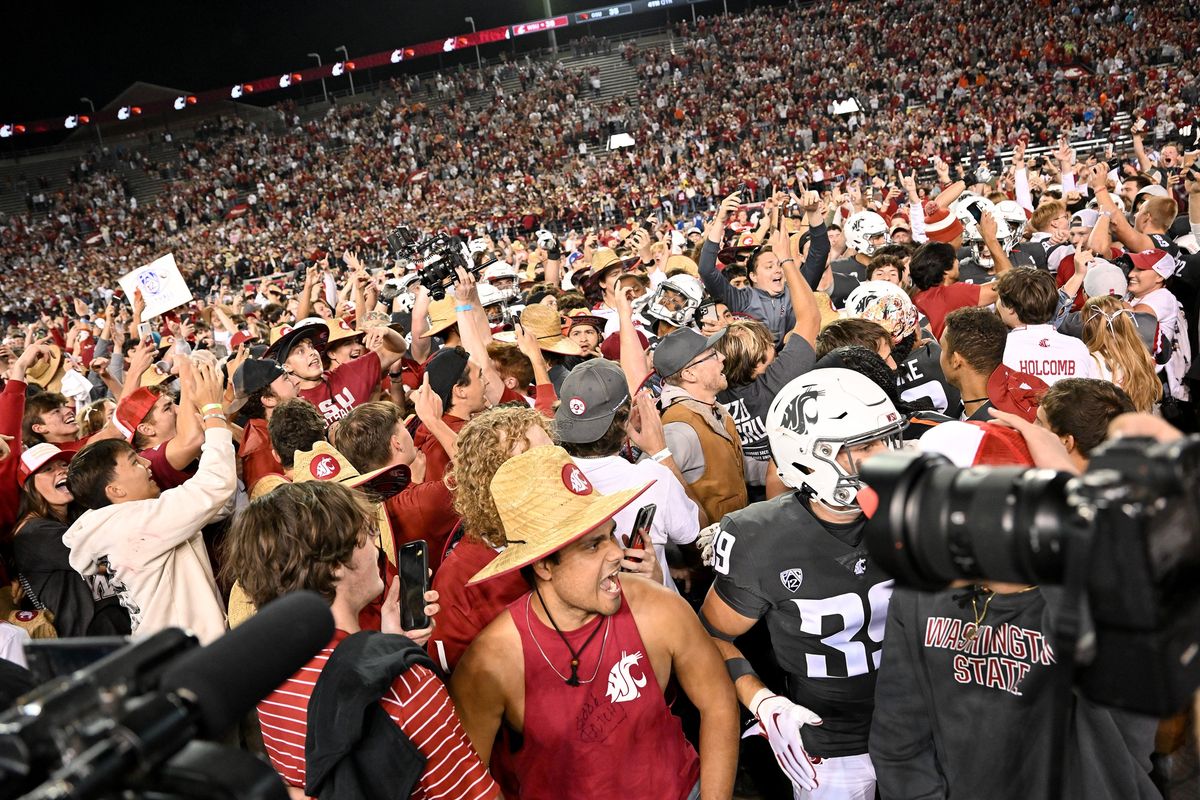 PULLMAN – Washington State's charmed season marches on.
The Cougars climbed five spots to No. 16 in this week's AP poll after their 38-35 win over Oregon State on Saturday. It's their highest AP ranking since reaching No. 10 to end the 2018 season.
In the poll released Sunday morning, WSU (4-0, 1-0 Pac-12) received one vote as high as No. 10. The Cougars' lowest votes came at No. 19, where four voters slotted them.
It's also the third straight week being ranked for Washington State, which started the year unranked. Within two weeks, after the Cougars knocked off Wisconsin, they jumped to No. 23. They rose to No. 21 after beating Northern Colorado last week.
WSU is one of six Pac-12 teams in this week's top 25, joining Washington (No. 7), USC (No. 8), Oregon (No. 9), Utah (No. 10) and Oregon State (No. 19).
Washington State, which has two wins over ranked teams, is on a bye before hitting the road to take on UCLA on Oct. 7.
---