A Grip on Sports: The disappointment mounts as the M's flail down the stretch, leading to a family argument A GRIP ON SPORTS • Our dog dropped something in the house this morning. There is no way it fell any faster than the M's are right now it the American League West. And it smelled better.
•••••••
• As another September loss became obvious Monday night, there was a discussion held in front of our TV. Was this the most disappointing end to a Mariner season ever, as our son put forth? Or will 2001 always hold that honor, as the oldest member of the household felt?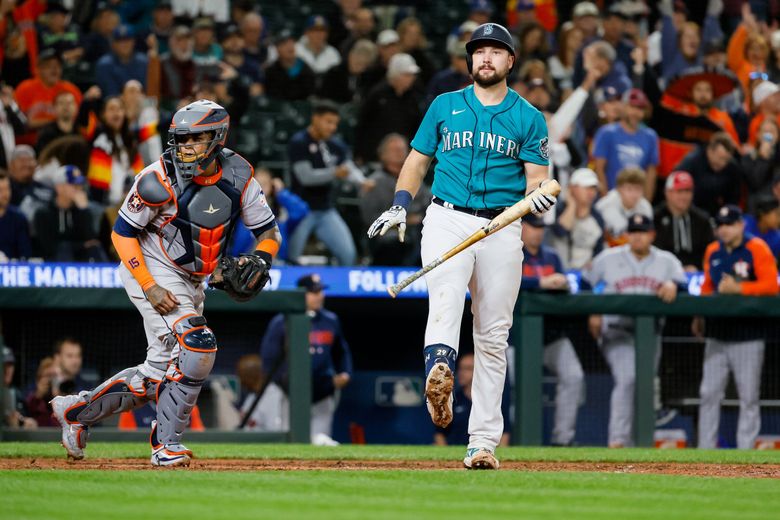 The way-back year has a couple things going for it. A baseball-record 116 regular-season wins. The American League Championship series flameout against the hated Yankees. After six months of expecting the franchise's first World Series appearance, and a possible title, the end was way-too-abrupt to be anything but mystifying. OK, it was also deflating, disappointing and devastating.
This season? It began with hope. It suffered through three months of disillusionment. It recovered – as did our optimism – with two months of exceptional baseball. And now it is slipping away thanks to a September filled with losses. Fifteen of them, in fact, against eight wins. Seven losses in the last 10 games. Of such things are dreams crushed.
Maybe our son is right. Maybe this team, as it played with our emotions – and expectations – in the offseason, in a 17-9 July and, most significantly, a 21-6 August, is the most disappointing. In 2001, after the shock of the sudden end wore off, and after the irony of a Randy Johnson-led Diamondback team winning it all, we still had the wins record to celebrate. To remember. To honor.
And, boy, has the franchise done that over the years.
This season? What will we have?
Surprisingly enough, there is still a chance to have a memory that will never leave. Despite the M's awful play the past couple weeks, they still could be playing deep into October. How, you could rightfully ask? Mainly because the Astros haven't been any better. They are also 3-7 in their last 10. Against significantly worse competition.
But, after Monday night's 5-1 loss to Justin Verlander and the Astros, Seattle must win tonight. And tomorrow. If the M's do that, they actually will hold the final wild-card spot in their hands. Heck, that wouldn't even take a miracle. Just two nights of good baseball. (OK, that might be miraculous, considering recent results.)
After that, Texas comes into town with the A.L. West title about clinched. If the Rangers get there, the M's have every opportunity to stay ahead of Houston, which finishes with three games against the Diamondbacks. If you haven't been paying attention, Arizona is in a dogfight itself. They enter tonight's game at the White Sox tied for the National League's last wild-card berth (with the Cubs), just a game ahead of Miami. In other words, they need to win too.
All this, however, is predicated on the Mariners winning tonight. Tomorrow night. And then finding a way to defeat Texas at least two or three times (they are 1-8 against the Rangers this season) in the four-game season-ending series.
Funny thing, though. As we sit here on Sept. 26, debating if this is the most disappointing season in franchise history, it could turn into the most exciting. Have a good last week. Then head to Minnesota, the American League Central-winning team with a worse record than any of the wild-card contenders, for the first playoff round and do what they did in Toronto last season. If that happens, Baltimore would be next. The Orioles, while the best team in the league over 162 games, will be taking their young roster into the playoffs for the first time since 2016, which is a lifetime for many of the Baltimore players.
Have stranger things happened? Sure. Some of us were alive in 1969. Even more remember the 2007 Rockies winning 21 of 22 games en route to a shocking World Series appearance.
Oh, sure, Colorado was swept in the Series by Boston. But M's followers probably would take that result, especially looking from the vantage point of today. Where all they can see is despair. And, arguably, the most disappointing season ever.
•••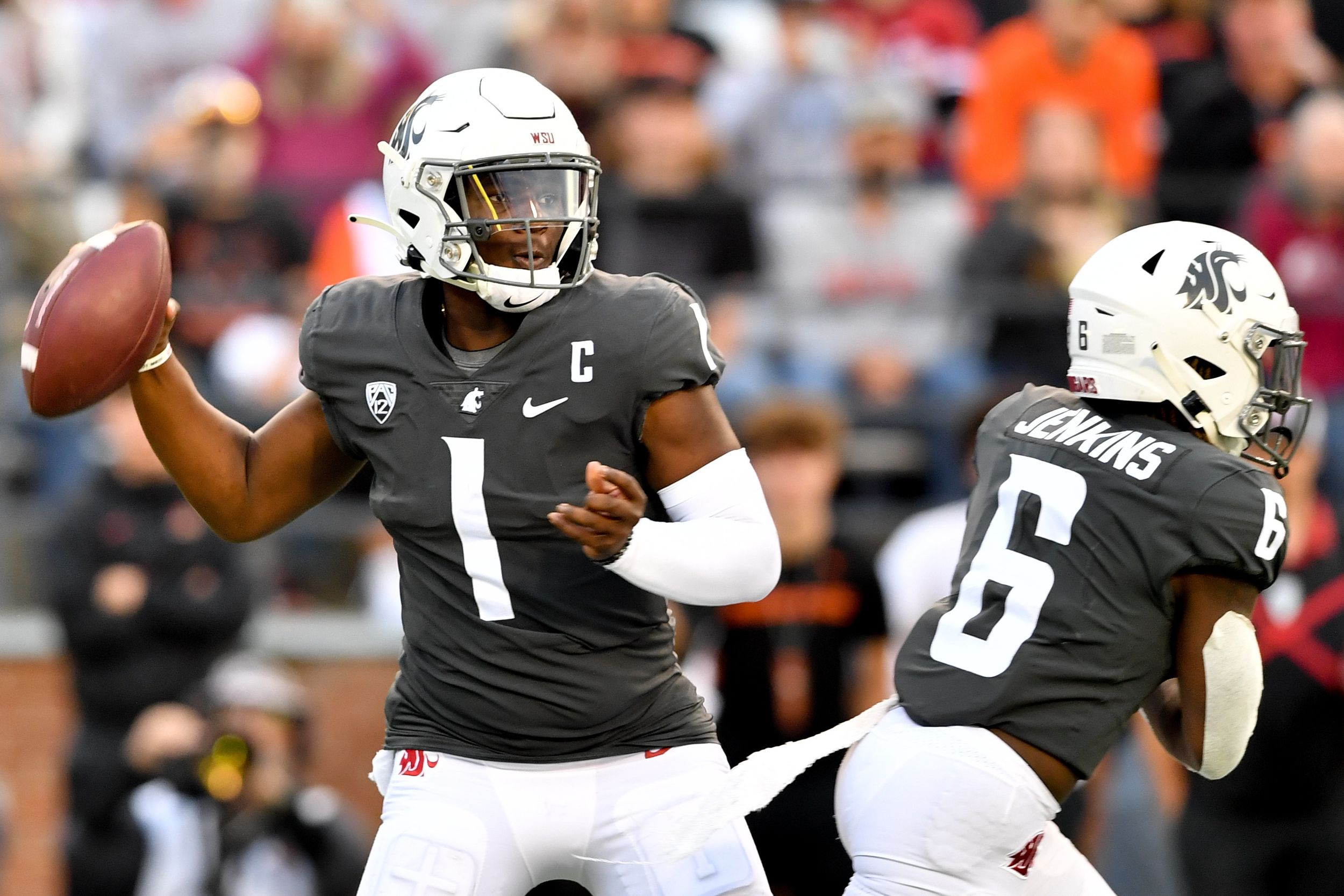 WSU: No disappointment in Pullman, at least at the moment. The Cougars' Cameron Ward added to the town's pride yesterday when he was named the Pac-12 offensive player of the week. Greg Woods has that news in this story. … He also has the news the Oct. 7 game in Pasadena against UCLA will start at noon on the Pac-12 Network, which will mean the Cougs will have fulfilled their Pac-12 Network obligations for the season – though expect others no matter how well they play. … Liya Brooks, the WSU goalie, has been called up to the Jamaican Women's Senior National Team for a couple Olympic qualifying matches. That news leads off the S-R's latest local briefs column. … Elsewhere in the Pac-12 and the nation, it's Tuesday. A good day for power rankings. Jon Wilner has them. So does our friend Christian Caple. … We like to toss out Wilner's Mountain West rankings in the Mercury News as well, just in case next season there is some relationship with Washington State and Oregon State. … No matter how well Colorado does the rest of the way, or Saturday when it hosts USC, Wilner feels the Deion Sanders' hiring has been a home run for the school. It even eclipses WSU's hiring of Mike Leach, mainly because the rules allow for such a quick turnaround these days. … Travis Hunter wants to play but he's not ready. … Oregon will be making its final conference visit to Stanford. The Cardinal? They're not very good. The Ducks, however, are and are coming off an important win for Dan Lanning. … Oregon State's pass defense was exposed a bit, as was DJ Uiagalelie's accuracy. The quarterback still has Jonathan Smith's support, though. … Utah's defense is superb. The offense is still missing Cam Rising and missing on plays. … Is UCLA's defense good? How about the Bruins' quarterback play? … Brenden Rice is, quite possibly, USC's best receiver. … Kenny Dillingham is going to continue to call plays for Arizona State. And us less emotion. … Who will play quarterback for Arizona this week against Washington? It depends on who is healthy. … In basketball news, Stanford's women start practice for their final Pac-12 season. That's weird. … Tommy Lloyd is ready for his second season at Arizona. … Bronny James is not practicing yet with USC but he is part of the squad. … Colorado started practice a bit shorthanded.
Gonzaga: The Bulldogs are still tweaking their roster, it seems. They have imported forward Pavle Stosic from Serbia and Spain, where he has been playing. Theo Lawson has all the available details in this story.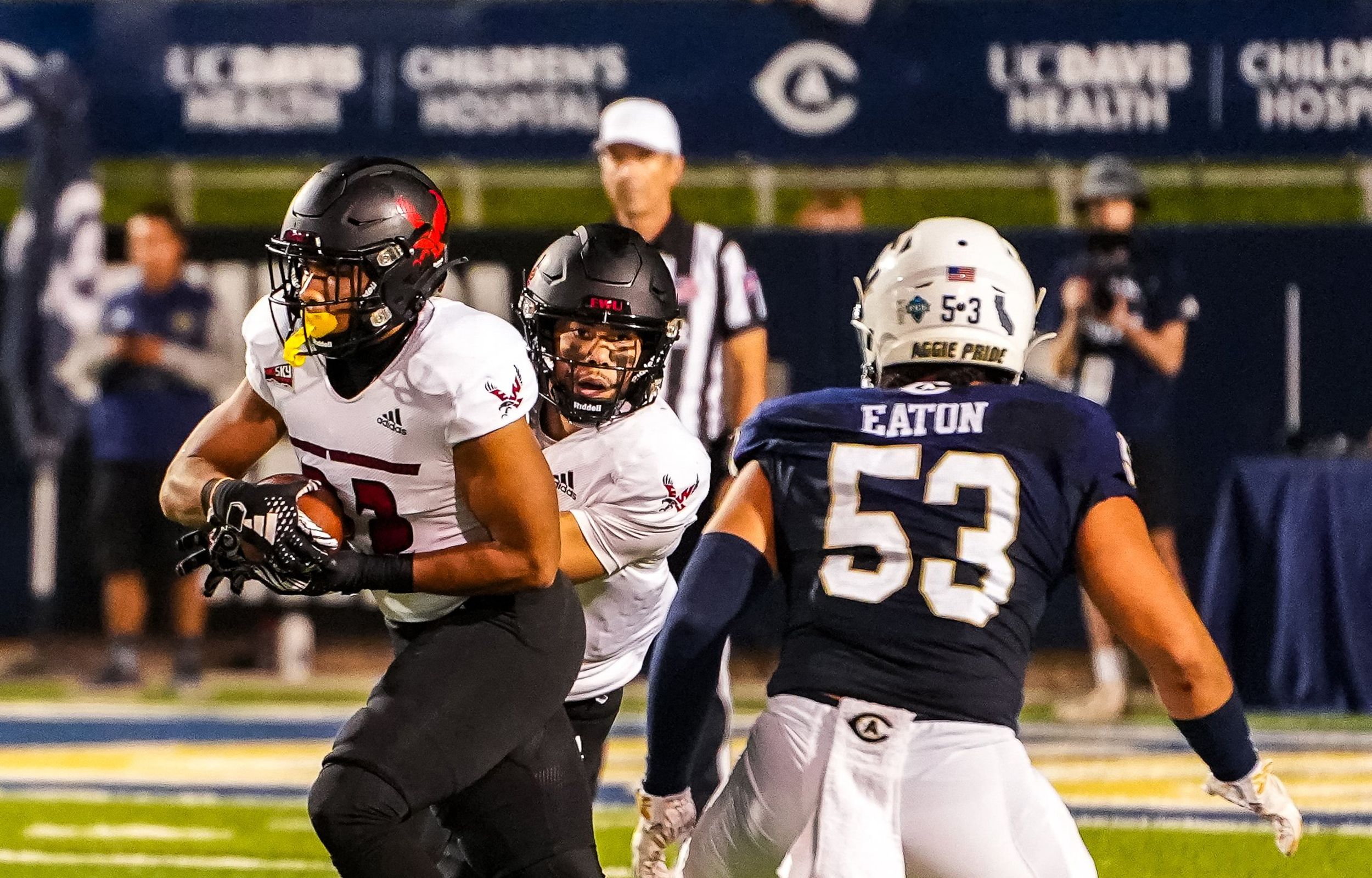 EWU and Idaho: The Vandals' win over Sacramento State lofted them into the fourth spot in the latest polls. The Eagles second consecutive win over a ranked opponent lifted them into the polls at 19th. Dan Thompson has more in this story. … Elsewhere in the Big Sky, the Vandals' win ended a lot of streaks. … Just what happened to Montana? … Portland State's visit to Montana State will be the Bobcats' homecoming game. … Northern Arizona's first win also led to an award. … Sacramento State could sure still use this running back.
Preps: Dave Nichols has a roundup of Monday's action.
Seahawks: Lumen Field was a madhouse Sunday. Like it used to be every Sunday. … The Hawks struggle on third down and in the red zone. Fix those flaws and the offense is top-notch. … Jamal Adams is ready to go Monday night. … Any questions? Here are some answers. … Jarran Reed does some funny stuff.
Mariners: Listless is a good word for how the M's have played. Just when passionate play was called for. Could it cost Scott Servais his job? … Yes, the season is slipping away. … George Kirby is in the spotlight tonight. This could be the game that rockets him to stardom.
Kraken: Seattle is one of a few NHL teams affording women the opportunity to work behind the bench. … The Kraken must determine who their backup goalie will be.
Storm: Noelle Quinn signed an extension to stay with Seattle as head coach for many years.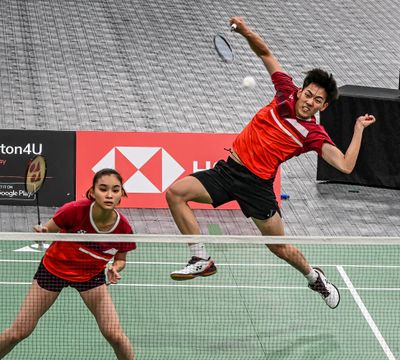 Badminton: We're sure we've never had this section before. But, with a junior world championship coming to The Podium, we're also sure we needed to have it. Roberta Simonson has this story.
Golf: Jim Meehan's weekly column highlights the work of John Schroeder, known around these parts as "the rules guy."
•••    
• At least we should know tonight if the rest of the week will matter to the M's. Win and Wednesday is huge. Lose and the road is as uphill as this side of the Going to the Sun highway. Until later …
---