Hurricane-proofing buildings isn't enough to curb Florida's storm losses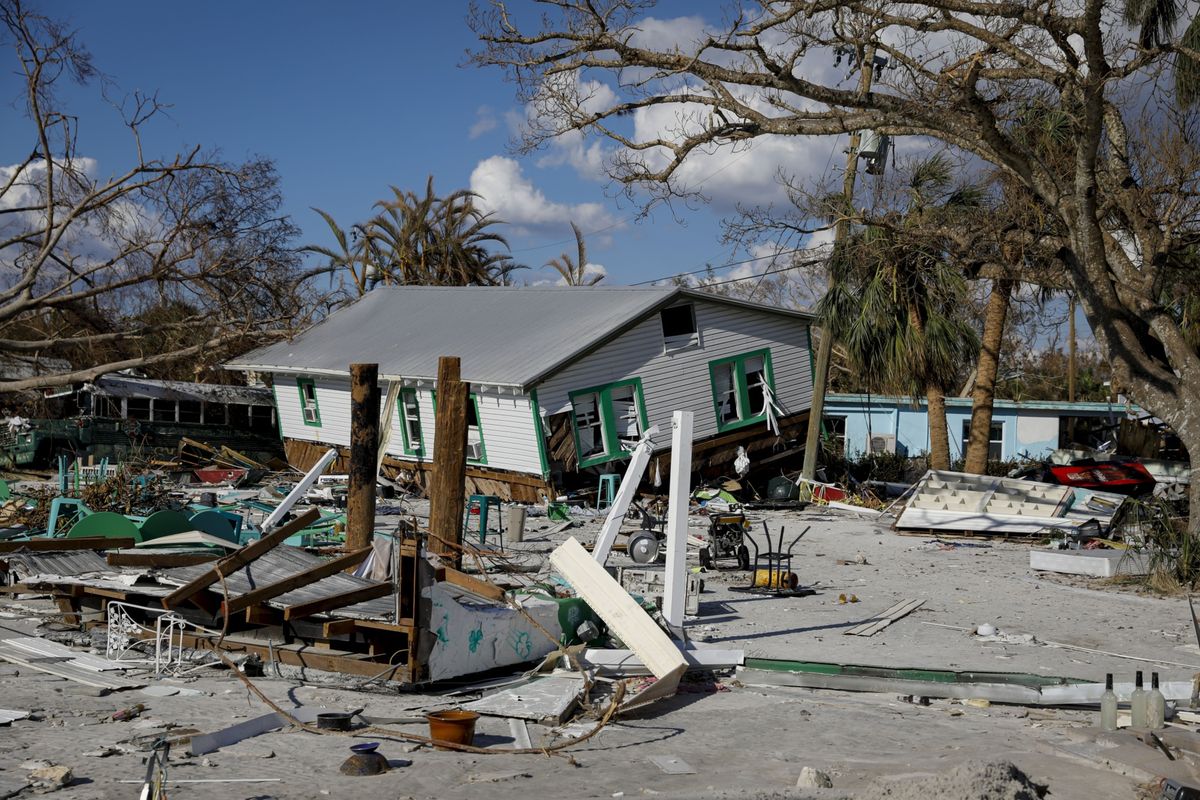 Since Hurricane Andrew in 1992, Florida has been toughening up building codes and touting them as a way to prevent large-scale damage in the wake of strengthening storms. But a new report by Swiss Re, one of the world's largest providers of reinsurance, finds that added risk from population growth and development in storm-prone areas dwarfs the benefits of these beefed-up codes.
"Building codes are absolutely essential, but the more concentration [of assets in a place], the higher the risk is just going to be," said Matt Junge, the U.S. head of property underwriting for Swiss Re.
Swiss Re used the first anniversary of Hurricane Ian, which hit the Fort Myers, Fla., area last September and caused $65 billion in insured damages, to analyze what was driving up damages from big storms. Ian was the third-costliest storm in U.S. history.
Their idea, said Erdem Karaca, the Americas head of catastrophe perils for the company, was to "disentangle" the various possible factors causing the price tag to go up. Excluding the cost of inflation, the researchers looked at how factors such as building codes, population growth and the frequency of storms had affected losses from 1975 to 2020.
They found that stricter building codes had reduced the average expected annual loss in the U.S. by 60% to 65%, but that change in hurricane activity had increased risk by 25% and the value of property exposed to storms had risen by over 120%, leading to a net increase of upward of 80% exposure.
The researchers didn't specifically analyze the impact of hurricane-related flooding, which is worsened by sea level rise and increased rainfall and adds to storm losses, inland as well as in coastal zones.
The report essentially corroborates other recent findings that Americans are moving to areas that are more dangerous due to climate change, including along shorelines. Nationwide, 60 million more people live in areas subject to hurricane risk than they did two decades ago, according to Swiss Re's analysis of U.S. Census Bureau data. Florida alone has seen its population triple to 23 million during that time period.
While building codes do greatly improve an individual building's chance of survival, they take a long time to shield a larger area since buildings last for decades and many older ones, built to weaker codes, are still standing.
Population growth and development in more storm-prone areas "really matters," said Junge, "and I am not sure people are really aware of how much this is a problem. One option is to limit where people are living. But at very least, everyone along the value chain - from municipal planners to builders - has to be aware of the risk."
---