Riverfront Park's iconic Expo '74 butterfly will get its wings again soon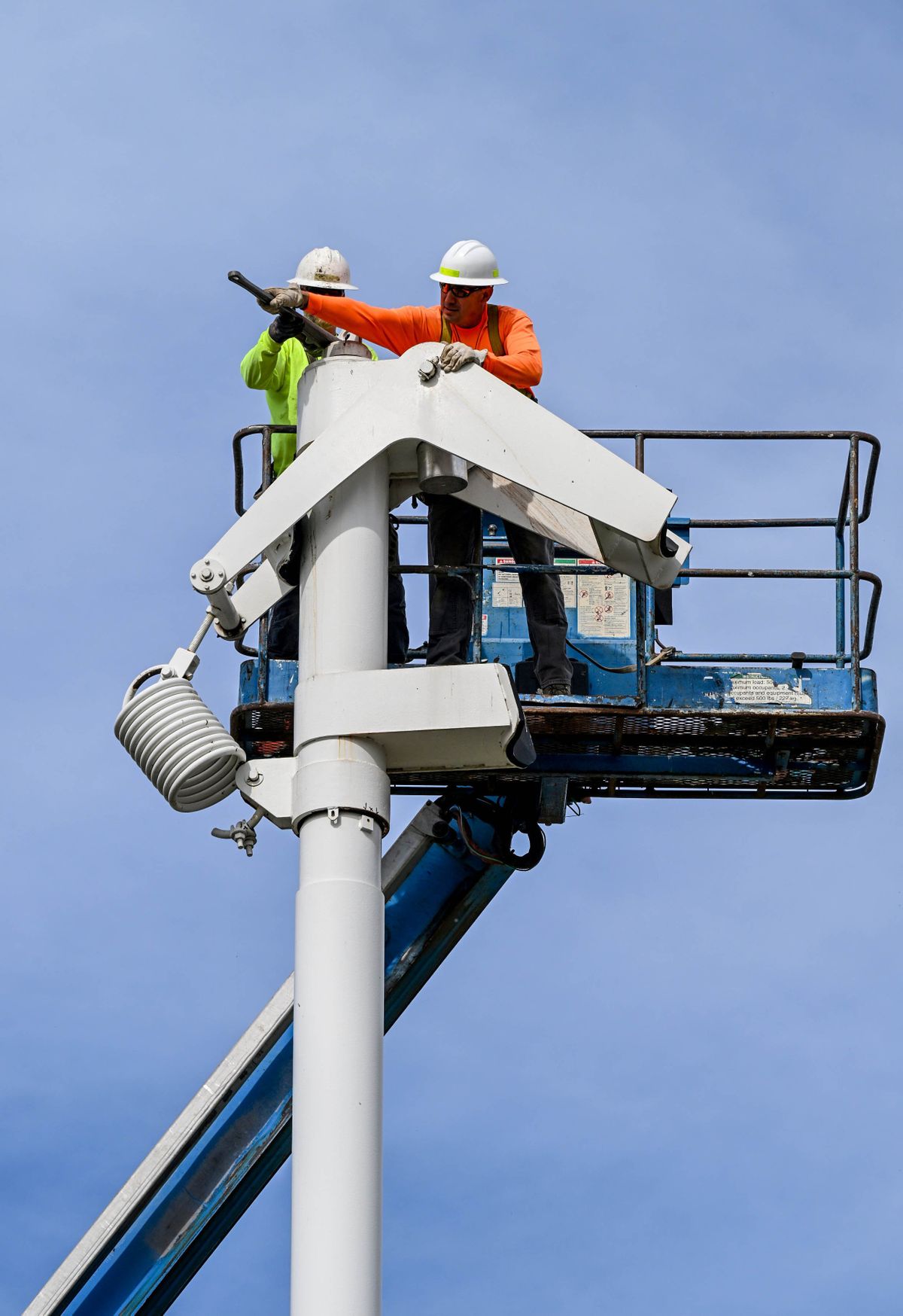 One Spokane restaurant owner took to heart the city's iconic 50-foot-tall butterflies from the 1974 world's fair.
Juli Norris is the owner of Kasa Restaurant and Taphouse and a soon-to-open French-inspired bistro Lorèn, both located in the Papillion Building at 908 N. Howard St. Norris said she loves the name because "Papillion" means "butterfly" in French.
That's not all, though.
Almost everything in Norris' restaurants is inspired by the towering butterflies that served as a meeting point and entry into Expo '74, held in Spokane at the time – the smallest city to host the world's fair. Within the foyer of Norris' restaurants, butterflies can be seen decorating the area as an homage to the old sculptures, she said. Lorèn's sparkling wine even has a butterfly as its logo.
"We definitely took that to heart," Norris said.
Throughout the years, Spokane's Riverfront Park lost all but one of its historic markers near Riverfront Park's north entrance, right next to Norris' restaurants – until a catastrophic 2021 windstorm took down that one, too. When walking out of the Papillion building, Spokane residents can see the remnants of what the butterfly used to be.
Now, Spokane has started the work to finally bring it back.
The city of Spokane Parks and Recreation said in a news release that construction will officially begin on the restoration of the butterfly on Monday, but crews were out this week surveying the post where the butterfly once flew. The construction is expected to last up to two weeks.
Norris said she and her employees are "all about that thing flying again."
"We've never been able to see it fly, but we have the pole …. We cannot wait. There's been talk about it for so, so long, almost a year. Now that it's here, we can't wait," she said.
Just to make sure the sculpture doesn't fail again, those with Coffman Engineers and Guildworks have planned for the new butterfly to have additional wing support, a bar that can withstand twisting and turning, and a lanyard so the butterfly won't fall to the ground. They've also planned a slight reduction in size, the city said.
Federal emergency funding from the windstorm allowed for the project, as well as Riverfront Park bond funds and the Spokane Parks Foundation, the city said. The estimated cost is expected to be $256,000.
The butterfly will arrive just in time for the 50th anniversary of the world's fair next year – to its rightful place off Howard Street.
---