It's showtime once again for Peter Rivera and his symphony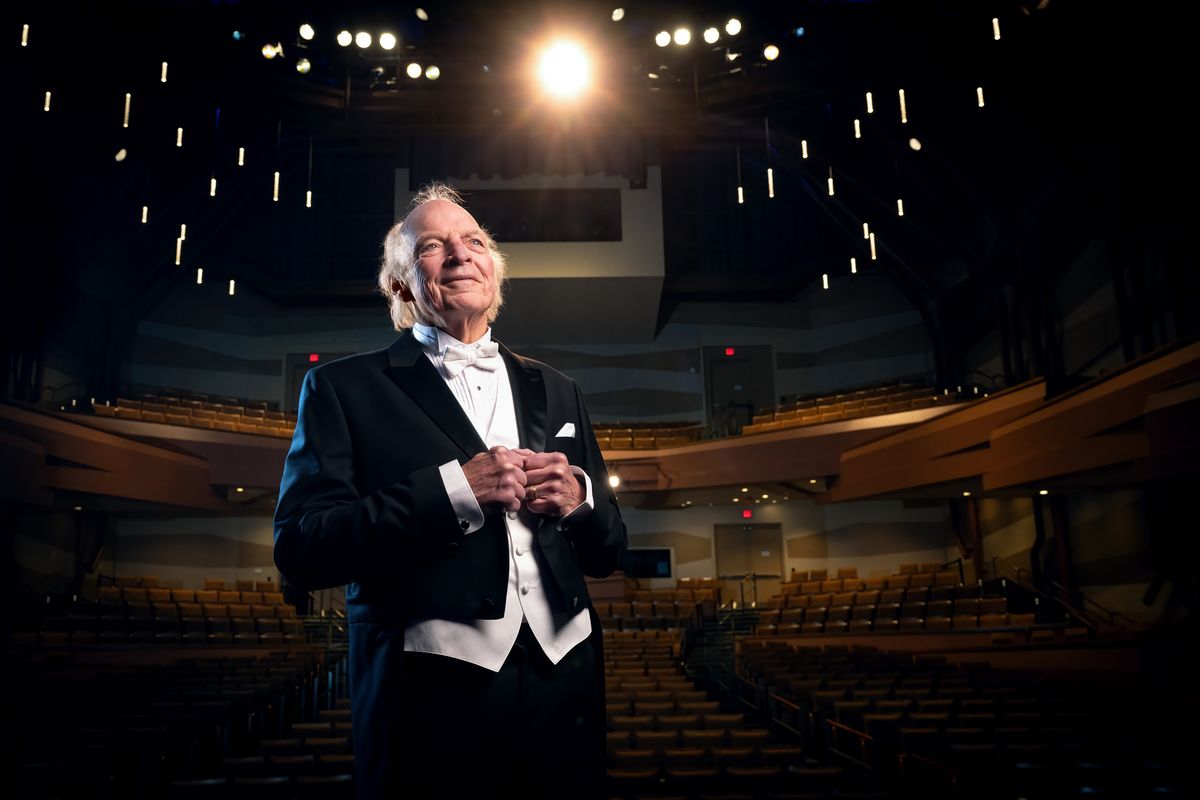 One of the highlights of Peter Rivera's storied career was performing with an orchestra at the Martin Woldson Theater at the Fox in September 2022.
"It was such an incredible experience," Rivera said. "The experience was beyond my wildest dreams."
When an event goes over so well there's the temptation of a follow-up. The leader of Rare Earth will once again perform with an orchestra. Rivera, 79, will be backed by his R&B Celebrate Symphony on Friday and Saturday at Gonzaga's Myrtle Woldson Performing Arts Center.
The symphony comprises professional musicians and students from Gonzaga and Whitworth universities.
"I'm very excited about the concerts but I don't want to repeat what I did last year," Rivera said. "It can't be the same."
The concerts will be different. However, fans can expect the array of Rare Earth hits such as "I Just Want to Celebrate," "Born to Wander" and "Hey Big Brother."
Some of the Rare Earth classics will be delivered in an acoustic manner. Rivera will sing some tunes while playing the congas and backed by the symphony.
"That's going to be a really cool intimate part of the show," co-producer Dave Cebert said. "It'll be different."
Rivera, who has been writing quite a bit of new material, will preview a song, "Hear Me Pray." "That track is close to my heart," Rivera said. "It means so much to me. I love that I can play something that I created recently."
The set list will be eclectic. "I'm excited about the variety of the music that will be presented," Rivera said. "There will be full-blown rock, blues, ballads, soft, easy stuff and love songs. I think there will be something for everyone."
The vocalist-drummer will be flanked by his R&B Celebrate Symphony and the same band that performed with him last year: saxophonist Dave Fague, guitarist Joe Brasch, bassist Dave Hutchenson, keyboardist Danny McCollum and vocalists Tracia Brasch and Tara Brasch. Rivera will also be joined by his R&B Orchestra.
"I'll be performing with a wonderful group of people," Rivera said. "It ranges from people I've known for years and those I'm just getting to know now."
Another element, which sets the event apart from last year's show is that the Myrtle Woldson Performing Arts Center concerts will be a multimedia events. "There is quite a bit of video, with interviews," Cebert said. "The storytelling this year is an integral part of the show. It's in depth and it complements the music so well."
Rivera will take his show on the road to other colleges. "I can't wait to do that," Rivera said. "But this is what I do. I'm a musician. I love to make and play music and I'll continue doing this until no one wants to hear what I do."
---