Lewiston angler bound for Fly Fishing Hall of Fame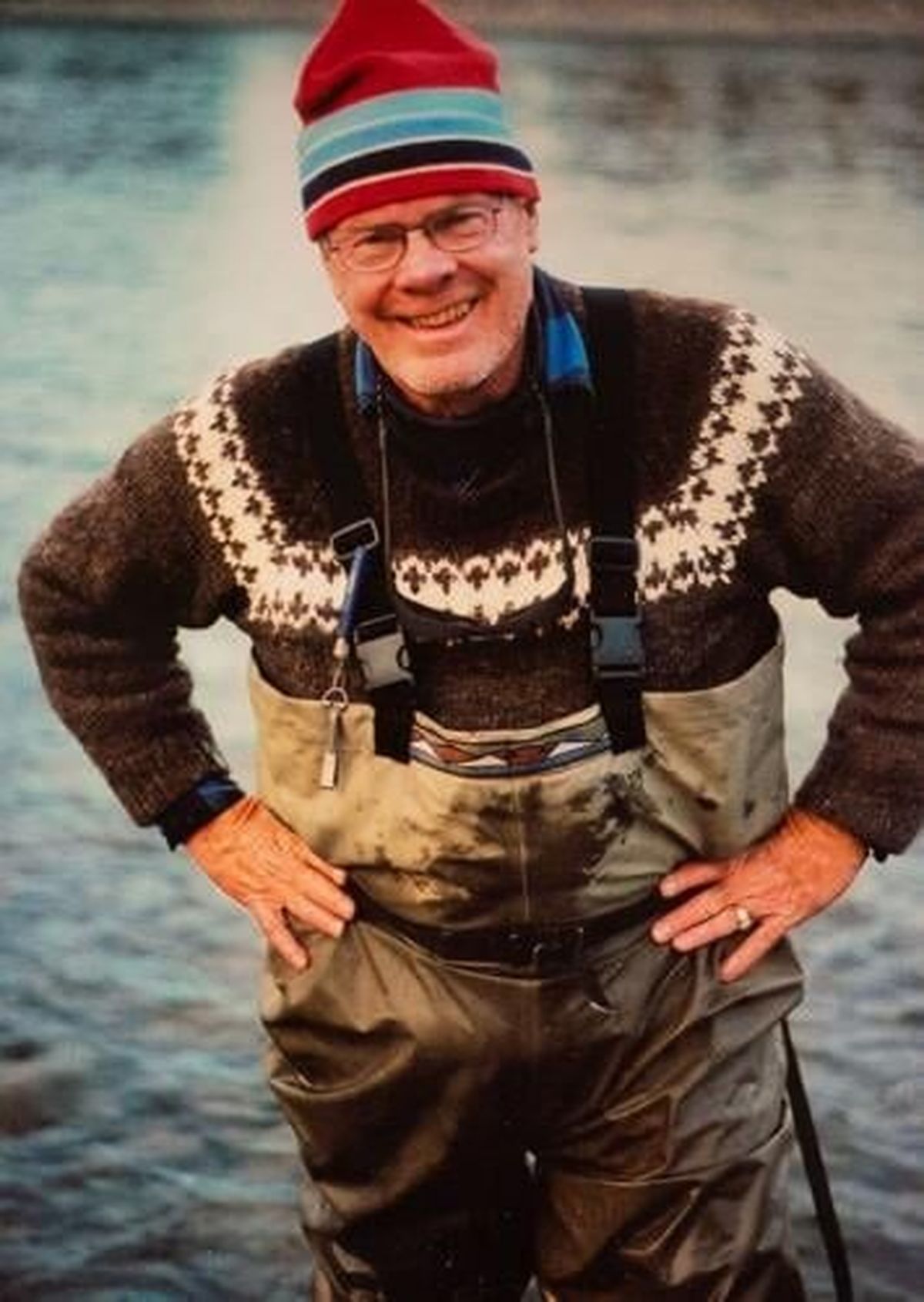 LEWISTON – Will Godfrey is in awe of his soon-to-be induction in the Fly Fishing Hall of Fame.
There, he will be listed among those who have excelled at the activity that borders on an art form and fostered its ever-expanding growth through conservation and education.
"Are you kidding me, Godfrey? You are in the same group with Lee Wulff, and Stu Apte and you are in the same group with Helen Shaw, I would have never dreamed that in my best dream – these guys are all my heroes," Godfrey said. "I would go to organizations where they were speaking just to hear them or watch them and I was fortunate to be able to guide some of them."
Godfrey has lived in Lewiston for more than 20 years. The active member of the Kelly Creek Flycasters led the group's efforts to teach kids at the Idaho Juvenile Corrections Center in Lewiston how to tie flies and fly fish. He also ramrodded the group's annual North Idaho Fly Fishing Expo for several years.
But his fly fishing resume is much longer and more storied than that. The 85-year-old picked up a fly rod as a boy. He and his dad floated dry flies in Colorado's Gunnison River. In college, he started guiding for Bud Lilly, owner of the Trout Shop in West Yellowstone, Montana, where he concentrated on Idaho's Henry's Fork of the Snake River.
He earned a bachelor's, master's and doctorate in agriculture economics and started a career in academia. But he couldn't shake guiding and started a summer side hustle outfitting anglers on the Henry's Fork. That soon grew into a full-time career with three fly shops and a far-flung outfitting business that catered to anglers across eastern Idaho and in faraway destinations like New Zealand, British Columbia, Canada and the Canadian Maritimes.
He was a charter member of the Federation of Fly Fishers, now Fly Fishers International, and helped start fly fishing clubs in Boise and other Idaho cities – Pocatello, Twin Falls and St. Anthony – while climbing the volunteer ranks of the organization. He eventually served as vice president of the group.
Idaho Gov. Cecil Andrus appointed Godfrey to the Idaho Fish and Game Commission in the 1970s where he and his fellow commissioners pushed against currents within the Idaho Fish and Game Department and designated several rivers like the Lochsa, Selway and Henry's Fork of the Snake River as wild fish sanctuaries.
"It was a big deal because wherever we wanted wild fish and to let Mother Nature do her thing, we had to cut out hatchery fish," he said.
In 2018, Godfrey won the Order of the Lapis Lazuli Award, the top honor bestowed by Fly Fisheries International. The self-taught auctioneer still volunteers his time to run auctions for fly fishing clubs around the country. He is a die-hard steelheader and, despite nursing a bum knee, spends hours swinging flies on the Clearwater River. Like many who chase steelhead, he is obsessed with big fish.
"I have caught nine fish over 20 pounds and two fish over 30 on the fly rod," he said. "Two of those fish, the 20-pounders, were on the Clearwater."
Looking to keep those big fish around, Godfrey is active in efforts to restore salmon and steelhead in the Snake River basin. He, along with a group of other former Idaho Fish and Game commissioners, have lobbied current commissioners and the department they oversee to do more to help save the fish.
"I'm a breach-the-dams sort of guy," he said.
What is it about fly fishing that has held his attention across the decades?
"It's the whole scheme of things – meaning the rivers and their nature, insects and aquatic entomology, fly tying and the whole operation of just fly fishing and deceiving a fish with something you create."
The Fly Fishing Hall of Fame is maintained by the Catskill Fly Fishing Center & Museum in Livingston Manor, New York. Godfrey will be induced at a ceremony there Oct. 7.
---