Staffing, resources debated in northern Spokane County fire commissioner race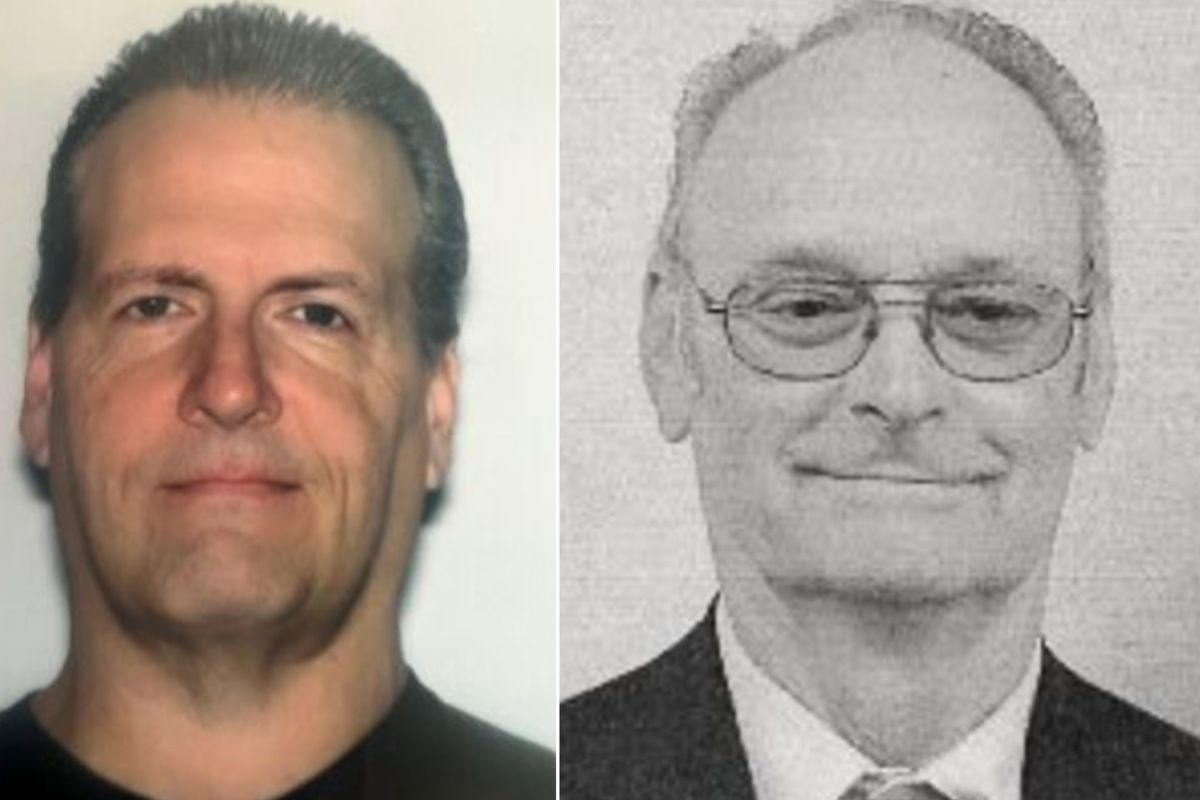 Voters in Spokane County Fire District 4 will choose between an incumbent finishing up his seventh term, Jack Hensley, and first-time candidate and firefighter Chris Aronson for commissioner position 3 this November.
Once Hensley finishes his current term, he will have served 42 years as a fire commissioner for the district. Hensley said during his time as a commissioner, the district has set up a unified command system, improved its insurance rating and increased its administrative staff and number of career firefighters.
Hensley, 81, said if he is re-elected he wants to finish improvements the district has been working on, including a station remodel, finishing a training center and ordering additional fire trucks.
"It'll just be increasing our capabilities," he said.
Aronson, 50, has been a paid firefighter with the district for the past 11 years and was a volunteer firefighter for two years before that. Aronson said his candidacy offers the district a fresh outlook.
Aronson believes the district should offer its firefighters more in-depth training, listing technical rescue training as an example.
"It's something that maybe could be budgeted in at a future date," he said. "Maybe we can have our own set of tech rescue personnel just to provide more (coverage) because we've got canyons and mountains and high-angle type stuff where that would be real beneficial."
Fire District 4 covers most of northern Spokane County, stretching about 330 square miles, including the communities of Deer Park, Chattaroy, Colbert and Elk. Technical rescue teams are trained for unusual rescue situations, such as ice rescue and structural collapse rescue.
Aronson said more training would enable the district to better serve its constituents, instead of having to wait on outside resources during times of need.
Indeed, coordinating state and county resources played a role in district response to the Oregon Road fire last month. And the Gray fire on the West Plains, burning simultaneously, further complicated the situation.
"We got as much help coming as we could, it takes time to bring in state mobilization," Hensley said. "A lot of the outlying resources around Spokane had been dispatched down to the Gray fire and there wasn't enough left to do what we really would have liked."
Aronson agreed.
"I think we did as good as we could with the personnel we had," he said. "We had a fire that broke out in the southern part of the county three hours prior to the one that we got so all the resources that we had, DNR, the planes, the helicopters, they were all out trying to battle that fire, so when our fire took off, we could only send as many people as we could get."
Still, Aronson said the district can better prepare for those situations in the future by increasing its full-time career staff.
"We need to have those stations staffed 24 hours," he said. "It's just adding more personnel, and hopefully with money that's available we can continue to do that."
Both candidates said educating residents on steps they can take to make their properties safer could prepare the district for future fire seasons, especially amidst the district's recent growth.
"The growth is really fast, there's some big housing developments going up," Aronson said.
"It's just trying to look to the future and try to figure out where's the next housing project going and being prepared, making sure that there's the infrastructure there to try to support it," Hensley said. "I found out during the Oregon fire, there's probably houses that we had never seen because they're back in the woods … They meet code and that's about it."
Aronson said the district's current informative program for residents should be more accessible.
"I've talked to some people that have a hard time finding that program, so maybe making it a little more available, a little more pronounced on how to clean up your property and safeguard it from fire," he said.
---