Further Review: Whitworth's music program is much more than Sunday Service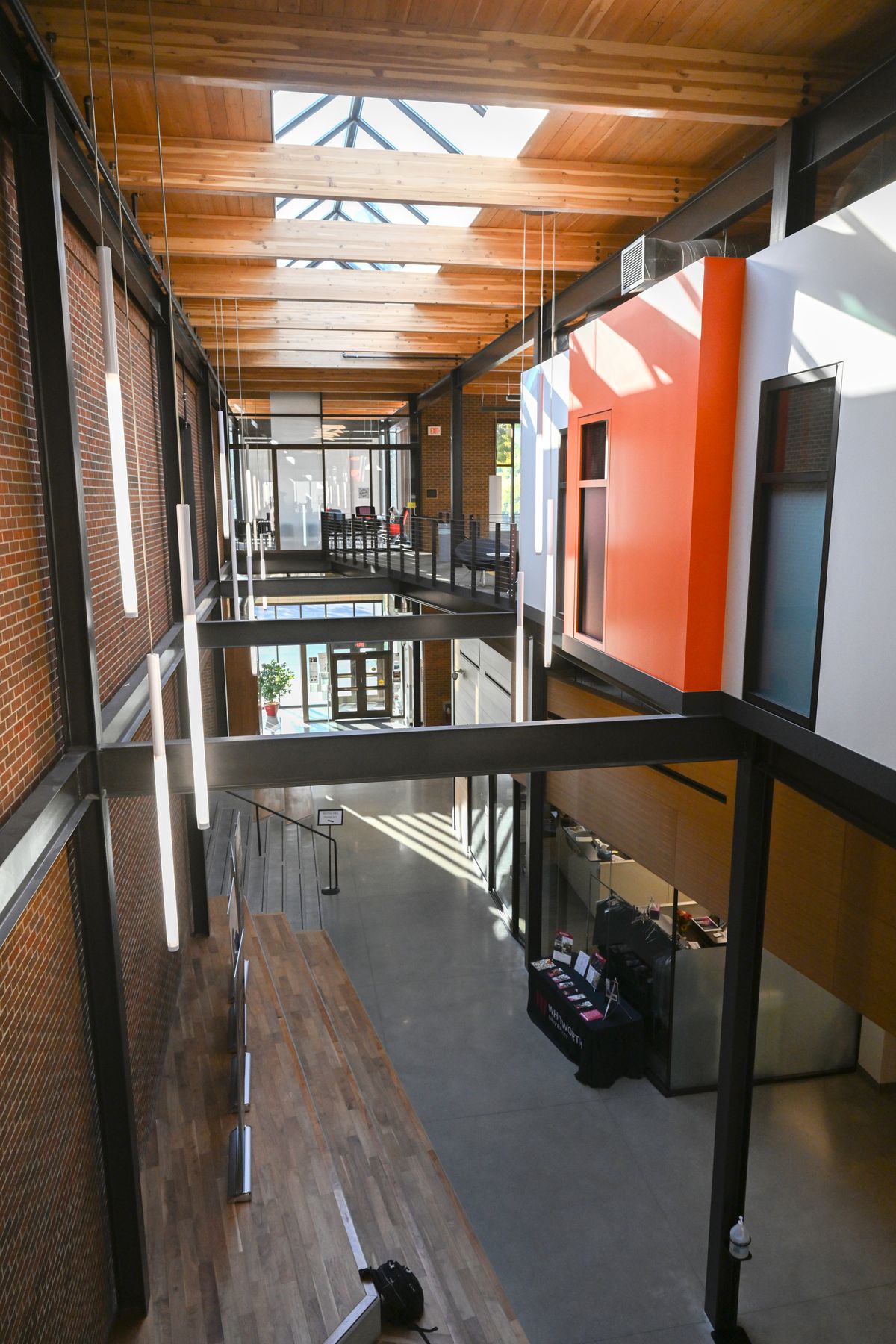 Tied to Whitworth's faith-based roots, the university's music program used to focus on training choir directors and church organists. That still can be a part of Whitworth's musical experience, but with facilities that are better than most schools many times its size, a faculty with a growing national reputation and the ability to draw in nationally prominent musicians to play alongside its students, the school's music program is about much more than performing on Sundays.
History 101
Founded as a Presbyterian college in 1890, Whitworth University has been known for its music for a long time.
The department is split into many groups.
The vocal arts include the Whitworth Choir, chamber singers and the Whitworth Women's Choir, as well as the no-audition-required men's chorus.
Many of Whitworth's ensembles have performed abroad. The wind symphony has preformed in Costa Rica, Thailand and other countries. Whitworth performs international tours on a regular basis. Other Whitworth ensembles include its symphony orchestra and concert band.
Whitworth is best known for its jazz group, which has produced some of the best and brightest.
Jazz it up
The Whitworth Jazz Ensemble hammers the fundamentals of jazz, with a strong attention paid to improvisation and the swing style of historic jazz groups, such as the Count Basie Band. The jazz group has released 11 CD recordings and has traveled to Italy, Cuba and more.
The jazz program prides itself on featuring great guest musicians. This April saw multi-Grammy award-winning trumpeter and composer Brian Lynch.
Renowned jazz saxophonist Branford Marsalis performed with the Whitworth Jazz Ensemble in 2016. Branford's brother and jazz pianist great Ellis Marsalis shared the stage with the ensemble in 2017.
The jazz ensemble has been named the top jazz band in the university division at multiple Lionel Hampton Jazz Festivals and was honored as one of the five outstanding collegiate jazz bands at the Elmhurst Jazz festival in Chicago.
The digs
The majority of Whitworth's music facilities are located in the Cowles Music Center, built in 1978 and remodeled in 2016.
The center gets its name from an emergency grant funded by the Cowles family in the early 20th century, when the university was on the edge of bankruptcy. The Cowles Co. owns The Spokesman-Review.
The Ott Knott Instrumental Rehearsal Room, home to Whitworth's wind symphony and symphony orchestra, is designed with state-of-the-art acoustics. Occasional concerts and performance are held there. Colored stained glass windows brighten the space.
While most practice rooms house pianos and sound-proof wall padding, a certain space at Whitworth stands out: the Randy E. Clark Practice Room. The bright-orange space is named after Clark, an agriculture pioneer and inventor of the baby carrot. The retired president and CEO of Border Foods was once on the Whitworth Board of Trustees and inspired the paint color.
---