Police investigate about 100 suicides linked to Canadian man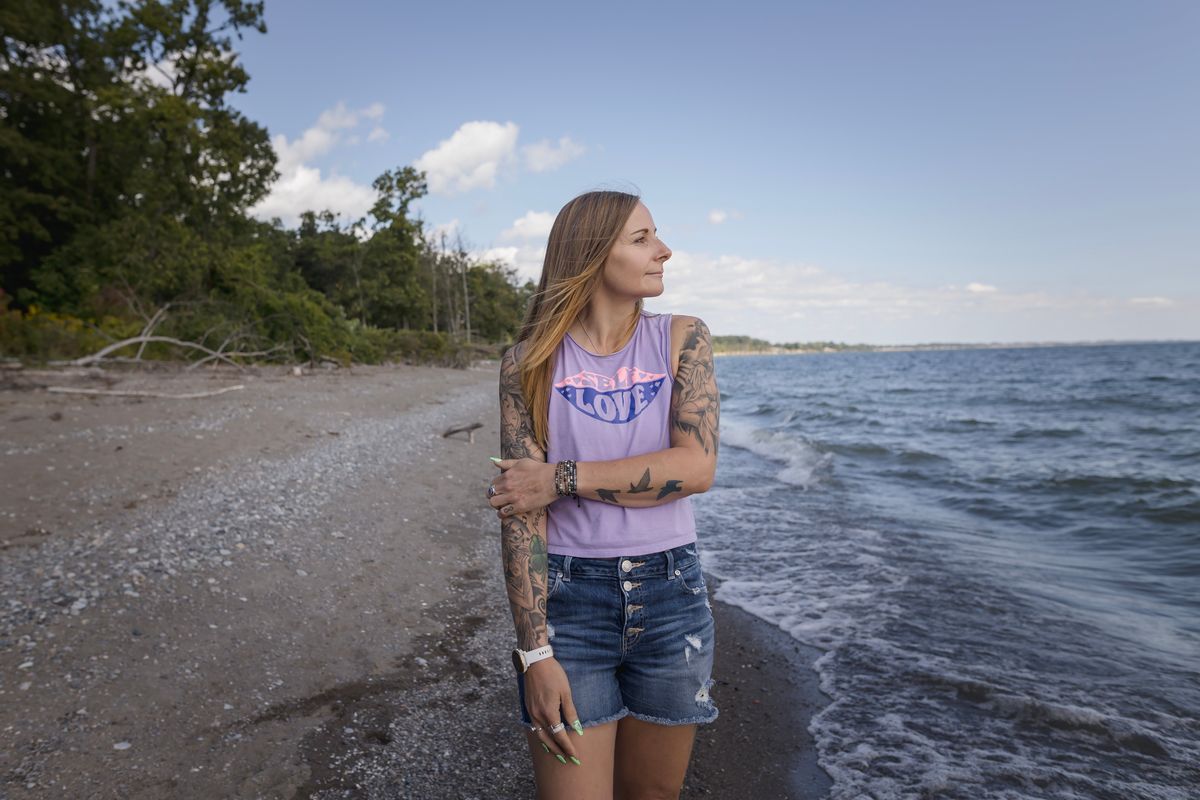 Authorities in Canada and Britain are investigating at least 100 poisoning deaths as suicides tied to the online businesses of a Canadian man accused of selling a toxic salt.
Kenneth Law, 57, of Mississauga, a city west of Toronto, is accused of operating a group of businesses that shipped about 1,200 packages of toxic salt to people in 40 countries, fulfilling orders placed on his website.
Canadian authorities have charged him with helping 14 people die by suicide, a number that may grow as investigations into Law's businesses continue in Canada and Britain.
In Canada, where investigators said Law shipped 160 packages, he has been charged by multiple police agencies in Ontario with counseling or aiding suicide. The victims were between 16 and 36 years old.
Britain is investigating the deaths of 88 of the 272 people in the country who purchased sodium nitrite – a salt that is used a food preservative – from Law's website, a spokesperson for Britain's National Crime Agency said in an email.
Law, who has yet to be arraigned, appeared in court Wednesday, where his next hearing was set for Oct. 31. He is being held at a jail in Ontario.
He will plead not guilty, said his lawyer, Matthew Gourlay, who called the case, in an email, a "novel application of the law."
"We are not aware of any similar prosecution in Canada," Gourlay said. "Our position is that none of the conduct alleged against Mr. Law – which, to be clear, is not admitted – validly comes within the scope of the criminal prohibition."
The charges against Law come as Canada is debating a recent loosening of its federal assisted suicide law, which has made the country's policy one of the most liberal in the world.
Since 2021, Canada has permitted assisted death for people suffering from a chronic painful condition, even if that condition is not terminal.
Even so, the law requires people who are terminally ill when they apply for assisted death to be assessed by a physician or nurse practitioner and follow other rules before being permitted to die. Those practitioners are exempted from criminal charges of counseling or aiding suicide, which have a maximum penalty of 14 years in prison.
"Let us be clear that we will not tolerate criminal actions by those who prey on vulnerable individuals in our communities and we will hold those responsible accountable," Inspector Simon James of the York Regional Police, which was involved in the Canadian investigation, said at a news conference last month.
Police in Thunder Bay, a city in northwestern Ontario, believe Ashtyn Prosser is among those who purchased products from Law. He died in March, one month before he would turn 20, said his mother, Kim Prosser.
"The one thing that could ever change who I am, at my core, would be losing a child," said Prosser, who added that her son had struggled with mental health issues during the pandemic.
Her left forearm is decorated with a tattoo of three birds, a drawing by Ashtyn Prosser, who joined her and his brother, Drake, to get the matching tattoos last Christmas.
Authorities in other provinces and countries have joined the sprawling investigation into Law, who they believe had been selling the products online since late 2020.
Police in Montreal announced this month that some packages were sent to addresses in that city, spurring a public appeal by investigators for recipients and others with information to come forward.
In Calgary, in western Canada, authorities are waiting for final toxicology reports involving the investigations of two deaths that could be connected to Law, the city's police service said. At least six ongoing investigations in British Columbia were triggered by information from other police forces, said Sgt. Kris Clark of the Royal Canadian Mounted Police, not specifying if all those cases are related to deaths.
Ireland's national police force is also investigating after "a small number" of "sudden deaths" were identified during welfare checks to addresses provided by Canadian authorities, Sgt. Sean Mac Seoin, a spokesperson, said in an email.
Law was arrested in May and charged in two cases, and another 12 charges were laid in August. Law worked as a cook at the Fairmont Royal York, a luxury hotel in downtown Toronto, according to his union, Unite Here. Kevin Abels, a union organizer, said Law was terminated by the hotel. The Fairmont has not replied to requests for comment.
The suicides that Law has been charged in connection with took place after late 2020, when police believe he began operating the online businesses.
But beyond the accusations against Law, health experts in Ontario said they had already noted an uptick in suicides using toxic salt.
The province of Ontario saw a cluster of 25 cases of intentional poisoning using toxic salts, most occurring between 2018 and 2020, said Dr. Tyler Hickey, a forensic pathologist at the Ontario Forensic Pathology Service, who helped detect the cluster.
Health Canada, the agency that regulates sodium nitrite, which is a commonly used food additive, began a review of the substance's health effects about two years ago.
Responding to what it called a "concerning trend" of people ingesting the substances to harm themselves, the agency helped to create guidelines, published in November 2021, for hospitals treating the poisoning method, André Gagnon, a spokesperson for the health agency, said in an email.
Police have said the websites used by Law to sell his product were taken down. Prosser believes her son, who loved computers so much that he built his own at 13, sought out online forums to access the substance he used in his death.
Prosser hasn't followed Law's criminal case, but she has been at work creating a mental health nonprofit in her son's memory.
"I don't blame him for my son's death. I don't blame anyone for my son's death," she said, tearfully adding: "Is there something I could have done differently or that I could have done more, and that maybe he would still be here? As a parent, I don't think you can avoid that question ever, and I understand how easy then it would be to jump on board to blame somebody else."
–
This article originally appeared in The New York Times.
---