Rivera brings Rare Earth's greatest hits back to Spokane stage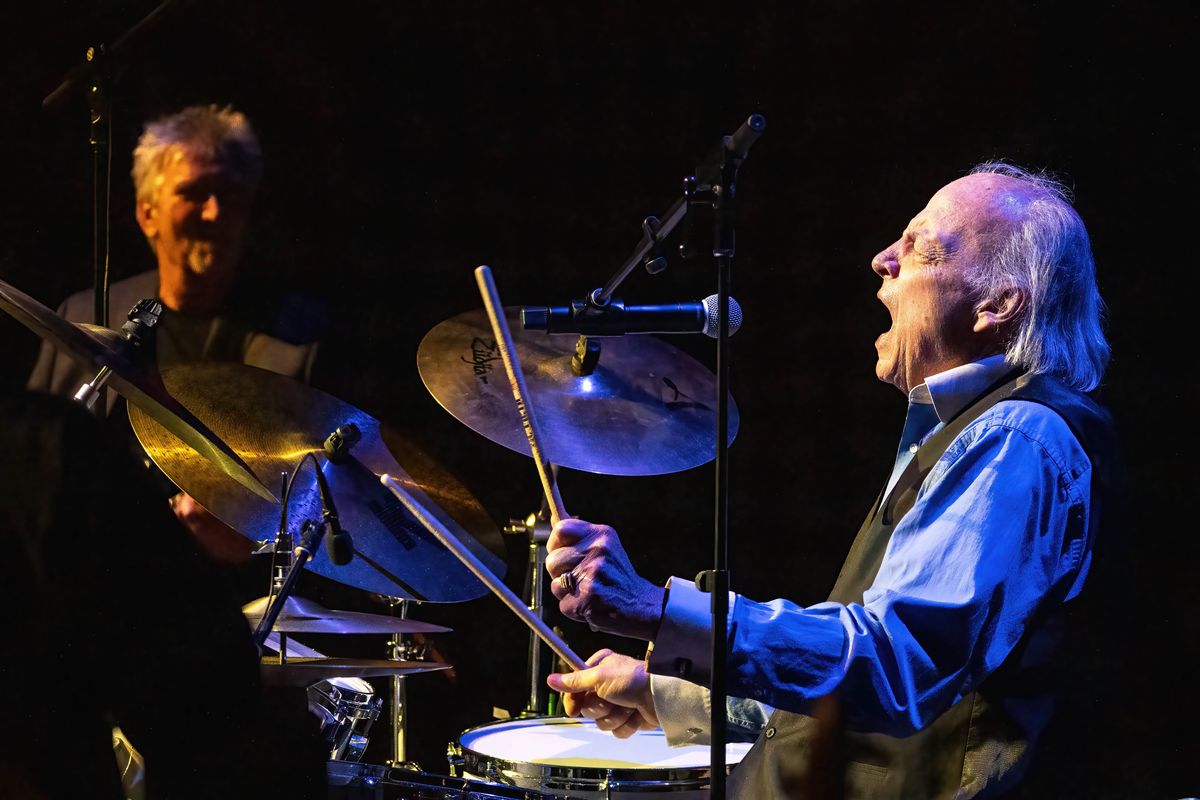 Peter Rivera rocked the drums and belted out lyrics from some of Rare Earth's greatest hits Friday night with the help of local musicians at Gonzaga University's Myrtle Woldson Performing Arts Center in Spokane.
Dressed in a blue long-sleeved shirt and black vest, the 79-year-old drummer and singer performed classics from his time with the band like "(I Know) I'm Losing You," "I Just Want to Celebrate," "What'd I Say" and "Tobacco Road," all of which received loud applause from those in attendance.
Rivera was backed by the R&B Celebrate Symphony, which is made up of professional musicians and students from Gonzaga and Whitworth universities.
Rivera and the R&B Celebrate Symphony return Saturday at the Myrtle Woldson Performing Arts Center. Profits from the two-night musical performances presented by The Spokesman-Review's Northwest Passages events series benefit Gonzaga and Whitworth's music programs.
Rivera, born and raised in Detroit, has been writing songs for over 60 years.
One of the first songs Rivera and his group played Friday night was Ray Charles' "What'd I Say." The song was written in 1958 by the late singer-songwriter and pianist, and Rare Earth's version was released in 1971, two years after they were signed to Motown.
In 2003, Rolling Stone magazine listed the song No. 10 in its 500 greatest songs of all time.
Rivera told Friday night's crowd he never met Charles, who was Rivera's favorite, but his son did.
"He was just the guy for me," Rivera said.
Rivera said his son's encounter with Charles happened outside a hotel in Dallas.
Charles stuck his head outside a car window, the rocker recalled, and told Rivera's son, "You tell your dad I loved all his records."
"There's a lot of those people in my life that were so, so big," Rivera said.
---