A Grip on Sports: There should be no problem filling in whatever gaps WSU's bye might have put into your usual September Saturday schedule A GRIP ON SPORTS • No Cougars on this final Saturday of September. And no more September after this fine Saturday. No problem, other than it is really going to be October tomorrow? To paraphrase that esteemed philosopher, Mr. J.P. Crawford, where did September $#&@# go? But that's for tomorrow. Today is all about good vibes only.
•••••••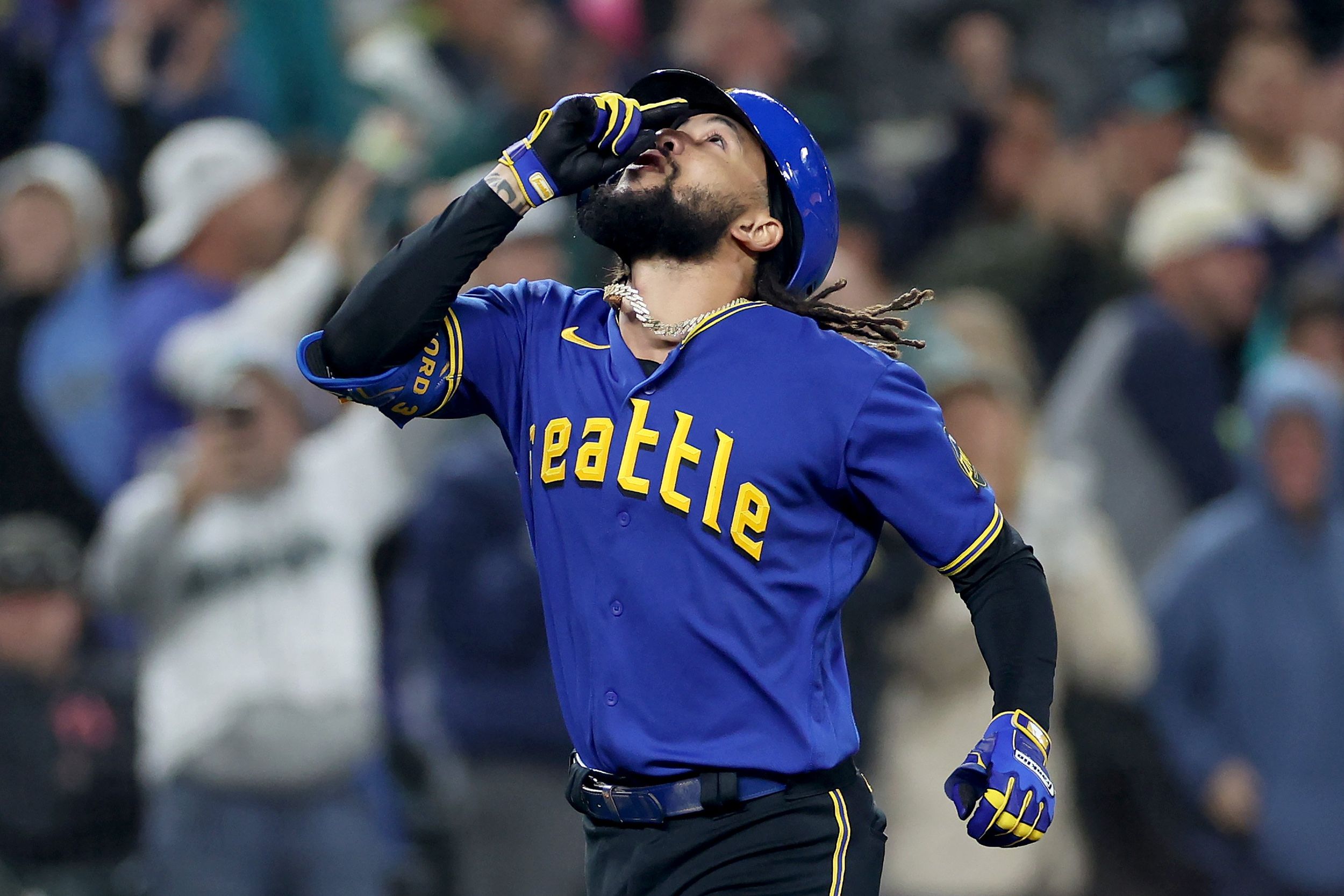 • The M's, thanks in large part to Crawford's rye-bread-and-mustard fourth-inning drive, routed the Rangers 8-0 on Friday night. That was their part. However, the Diamondbacks didn't hold up their end of the deal, falling 2-1 at home to Houston. As the last day of September dawns, Seattle still trails the Astros by a game and the Rangers by two.
The M's playoff hopes have basically come down to winning the final two games. After that, depending on what Houston and Toronto do, they could either win the division, grab a wild-card spot or be out. All are possible.
The last one, the killer one as far as Seattle followers can foresee, only happens if the Astros win twice and Toronto wins at least once more. Couple those occurrences with two Mariner wins and Houston wins the West, Toronto has the second wild-card and Texas the third. The M's lose the tiebreaker to the Rangers and watch the playoffs from Cancun. In an all-inclusive resort, drowning their sorrows. No, wait, that is every Seattle fan we know.
Again, though, Luis Castillo and George Kirby are charged with at least even making that nightmare scenario a possibility. Castillo gets the ball this afternoon, Kirby tomorrow. The M's don't have to win both to make the playoffs for a second consecutive year but if they lose either day, Houston has to lose its last two in Phoenix. Nothing else matters.
Well, one other thing. At least a little. The Diamondbacks haven't clinched a postseason spot just yet. They have to win once more to eliminate the Cubs, as long as Chicago beats Milwaukee, and Cincinnati, if the Reds continue to win in St. Louis. When Jose Altuve steps to the plate in Phoenix to start tonight's game, those other two National League games will be underway, as will the M's. The fire under the Diamondbacks could be even hotter.
All that is a large floating sea of garbage, though. The Mariners can control one thing. How they play. Win. Twice. Let the chips fall after that. That's what the last day of September, and the first one of October, is all about.
•••
WSU: The Athletic report about Jake Dickert and Michigan State's interest we passed along in this space yesterday? Greg Woods delves into it a bit in this story. … Elsewhere in the Pac-12 and the nation, we start with John Canzano, who received a letter this week from University of Washington President Ana Mari Cauce, who changed her stance about the $50 million a year ask of ESPN. That letter is part of Canzone's mailbag. … Jon Wilner also has a mailbag in the Mercury News. … Want more picks? We pass along Christian Caple's. … As we say, recruiting never stops, no matter when or where. Wilner serves as the conduit for this recruiting summary of the weekend. … The most fun story we read Friday? This ESPN piece on Lane Kiffin's firing by Pat Haden. One thought. If the building in which USC used to fire Kiffin is located on the airport's tarmac, isn't it, by definition, part of said tarmac? So, the stories over the past decade have technically been correct. … Oregon and Oregon State representatives testified before the Oregon legislature Friday. … UCLA is working on everything in its bye week. … In basketball news, Arizona held its intrasquad scrimmage yesterday, kicking off another season at the most-basketball-crazed school in the conference. … Colorado is embracing offensive change. … An Oregon State player learned English to open doors in the States. … OK, on to the conference games today – and last night's one result.
• No. 19 Oregon State 21, No. 10 Utah 7: The Beavers shocked the Utes in one way last night. Silas Bolden's 45-yard fourth-down touchdown run, which gave Oregon State a three-touchdown lead. But the Utes were the underdog heading into Corvallis. Maybe the gamblers knew Cam Rising would be sitting out another week. The OSU defense sure played as if it knew how to cover everything, not just the line.
• No. 8 USC at Colorado (9 a.m., Fox 28): This is the Trojans' chance to show the conference – and the nation – their defense can get them to the playoffs. Oregon throttled the Buffs' offense last week in Eugene, at least for the deciding first half. USC has to do the same, or the future looks bleak. Deion Sanders' team certainly needs a bounce-back performance to keep all eyes on a bolder Boulder.
• Arizona State at California (12:30 p.m., Pac-12 Networks): The only game this week without a ranked team, this one serves as an elimination game of sorts. The winner is out of the running to finish last. At least we could make that argument. The Bears need to – stop us if you've heard this before – get its offense going and its quarterback situation cleaned up. Funny, the Sun Devils need to do the same thing.
• No. 9 Oregon at Stanford (3:30, Pac-12 Networks): If Stanford wins today, Troy Taylor immediately becomes Jim Harbaugh-like in the Cardinal eyes. OK, the Ducks are only four-touchdown favorites but, with the lack of a rivalry aspect, getting the Cardinal motivated in front of handfuls of fans to upset Oregon would be nearly as great a feat as Harbaugh's upset of USC back in the day.
• No. 7 Washington at Arizona (7, Pac-12 Networks): We're going out on a short limb here. This Husky team isn't the same as those past Husky teams that struggled in the desert. We expect Washington to roll, mainly because we don't expect Jayden de Laura to be healthy. Oh, he might play, but the UW defense will supply too much pressure if he's unable to move 100 percent. And cook up a few turnovers.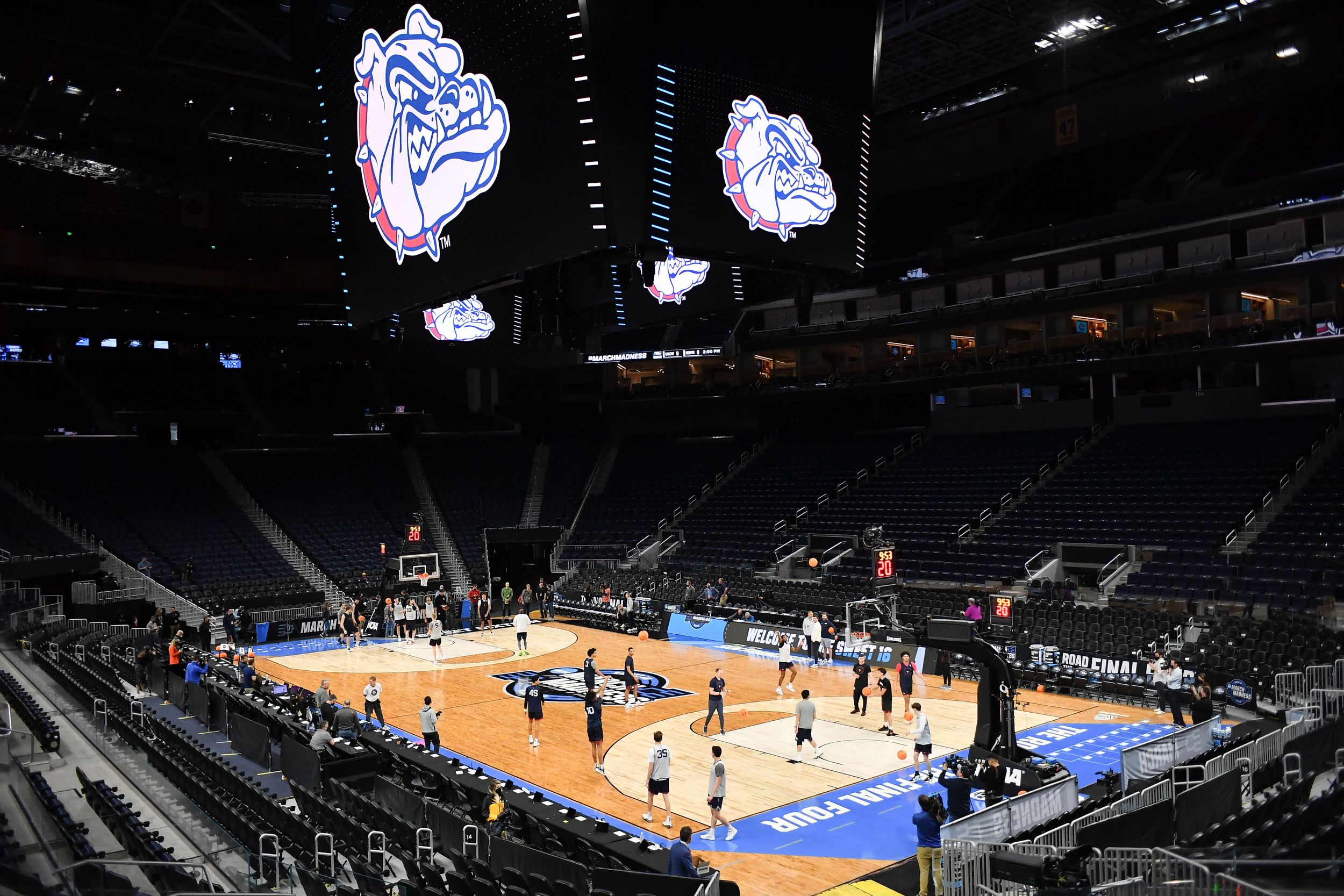 Gonzaga: More schedule news has dribbled out, hit a foot and gone out of bounds. We refer to the Feb. 29 game against USF, which won't be held in venerable War Memorial Gymnasium. It will be on national TV and be held in the Warriors' new home, Chase Center. A conference game played at a neutral site isn't good for anyone. Actually, GU might have the homecourt advantage, knowing its fans. Theo Lawson has more here. … He also shares the news Arkansas-Pine Bluff will come to the Kennel Dec. 5.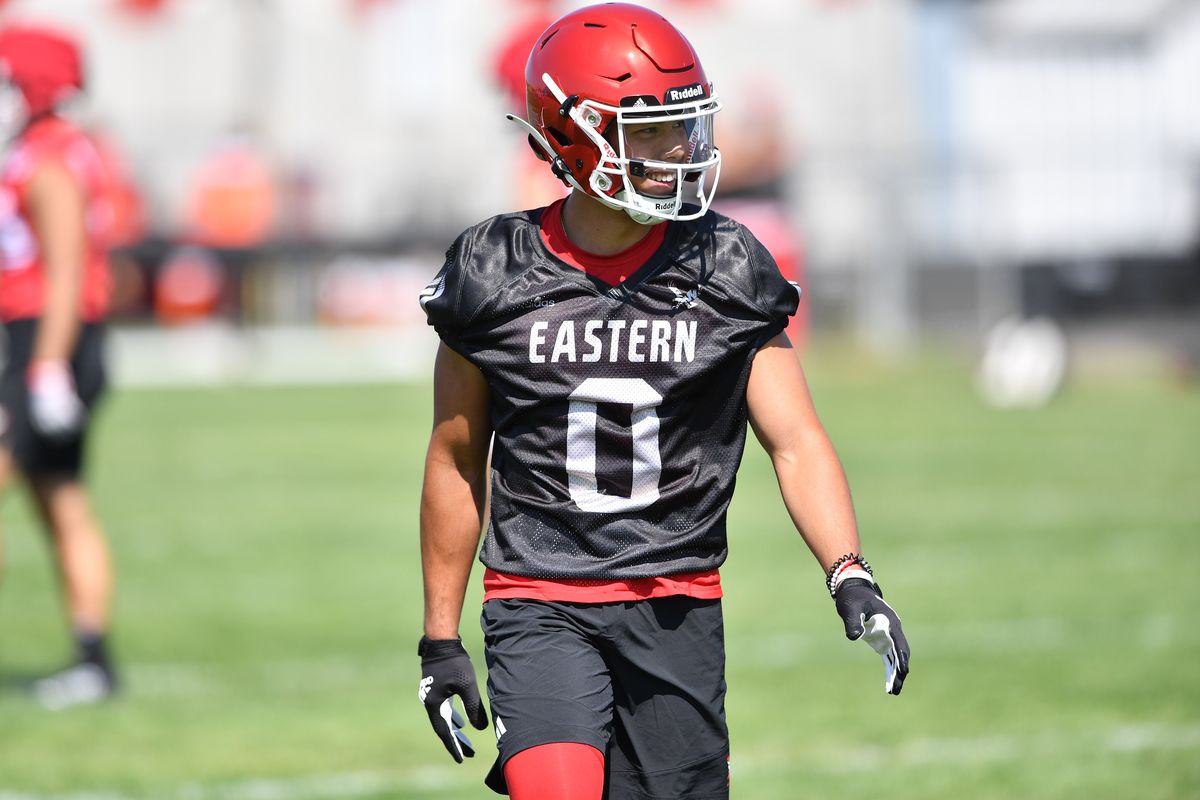 EWU: The reason not having a WSU game cluttering the schedule today is a big deal is simple. Eastern is hosting Idaho in Cheney today. The game kicks at 1 p.m. and can be watched in the Spokane area on SWX. Dan Thompson has a quick summary of what the Eagles need to do to win. … Elsewhere in the Big Sky, it's homecoming for Montana State and Portland State is the designated victim. … Weber State is in an angry mood as its travels to winless Northern Colorado. … Northern Arizona is coming off a win. Today's opponent, Sacramento State, isn't. That's odd. … UC Davis travels to Cal Poly in a rivalry game of sorts today. … In basketball news, Idaho State's women have a new-look roster.
Idaho: Peter Harriman covers the Vandals side of the Big Sky showdown with Eastern Washington today. He tells us what to watch for if you are either attending or tuning in.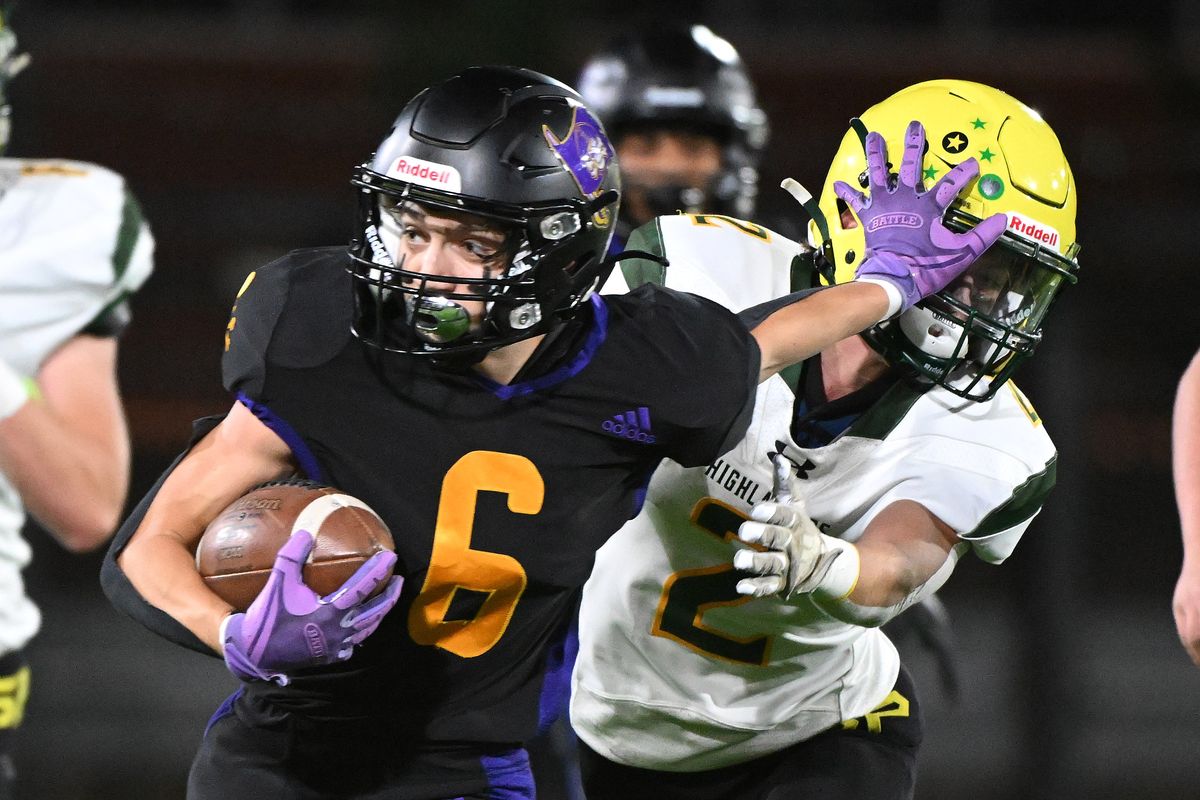 Preps: Dave Nichols was downtown last night to watch a great 2A battle. Shadle Park rallied from a 22-point deficit and got past previously undefeated Rogers 36-35 in overtime. … Unbeaten Mt. Spokane headed over to Post Falls and handed the Trojans a 29-13 defeat. Steve Christilaw has the coverage. … We can also pass along Dave's roundup of other football action.
Seahawks: The Hawks are headed east to face the Giants on Monday night in New Jersey. Rookie corner Devon Witherspoon may not have the same size target on him as he did last week. … Jamal Adams will be watched closely, however, by every Seahawk fan.
Mariners: Bryan Woo was good at home again last night. … If you are wondering, the Astros' Hector Neris is denying he ever used a vulgar slur directed toward Julio Rodriguez the other night. Huh.
Kraken: The roster is coming into focus.
Sounders: Seattle is playing in Nashville tonight, trying to keep some momentum going.
•••       
• Off we go. Off to enjoy a fall Saturday without working. What's that? No, dear, we're not working in the yard today … OK, what else needs to be done? … Really? And what else? … That's a pretty long list. Hey, the M's play at … Fine, we'll get it done. … Until later …
---