Tags
---
Everything tagged
---
Sort by:
---
Stories tagged: pileup
---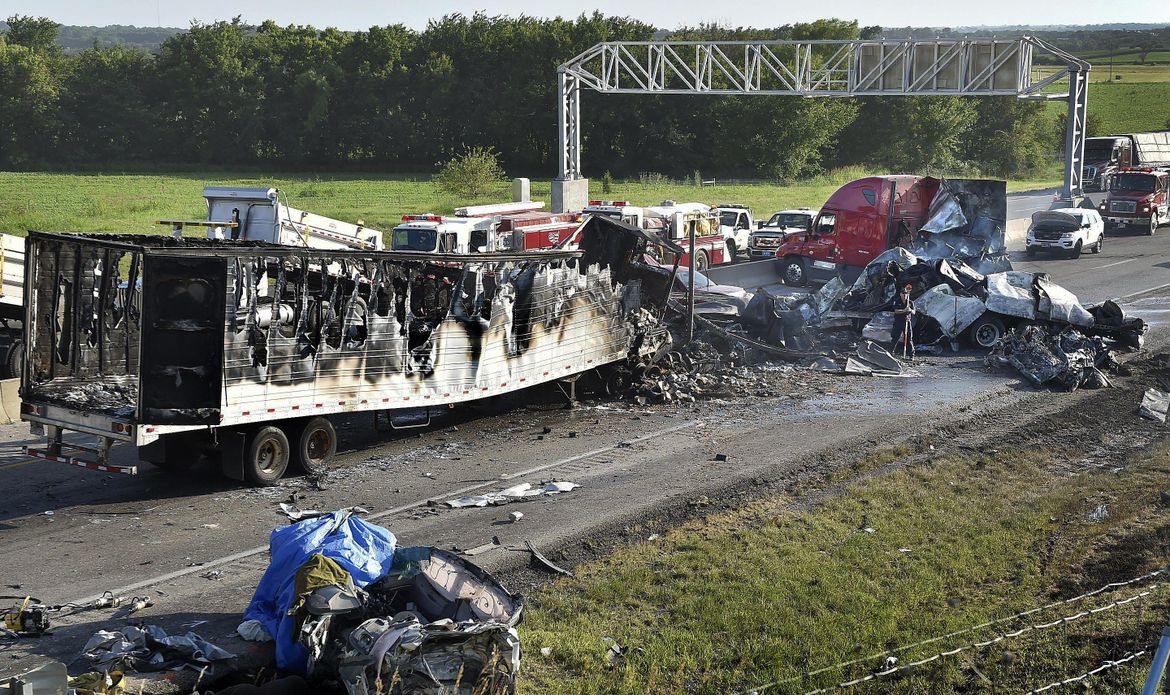 UPDATED: Wed., July 12, 2017
Five people were killed in a fiery six-vehicle wreck that temporarily closed a stretch of Interstate 70 on the western edge of the Kansas City metropolitan area, authorities said.
---
Thu., Dec. 8, 2016
Authorities say at least two people have died and others are hurt following a 30-vehicle pileup on a snowy, icy Michigan interstate near the state capital of Lansing.
---
Mon., March 14, 2016
A North Carolina Highway Patrol trooper says more than 130 vehicles were involved in a series of wrecks on Interstate 40 but no serious injuries were reported.
---
Sat., Dec. 21, 2013
The Washington State Patrol identified the woman killed in Friday's 10-vehicle collision east of Ritzville as 52-year-old Jean B. Amidon.
---