Weather in Spokane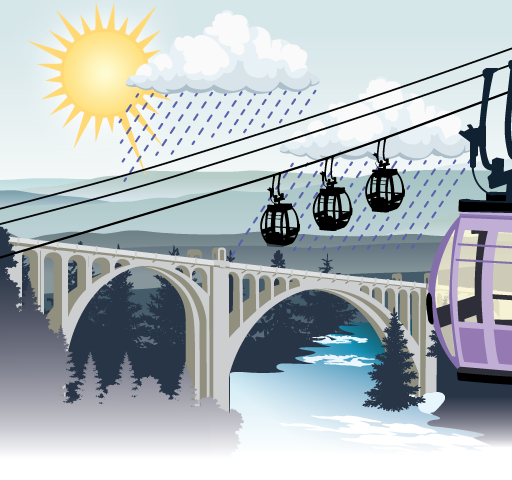 Today
58°F | 42°F
Possible drizzle in the morning.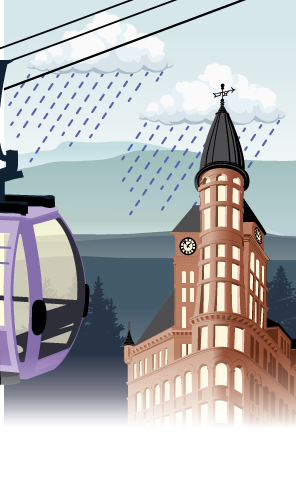 Tuesday
55°F | 44°F
Light rain starting in the afternoon.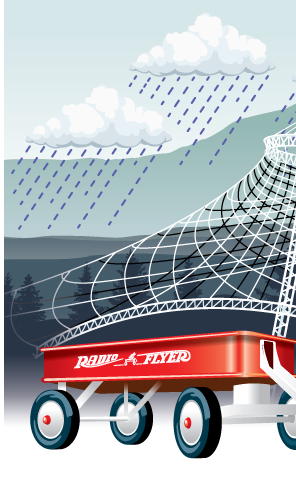 Wednesday
56°F | 41°F
Possible light rain overnight.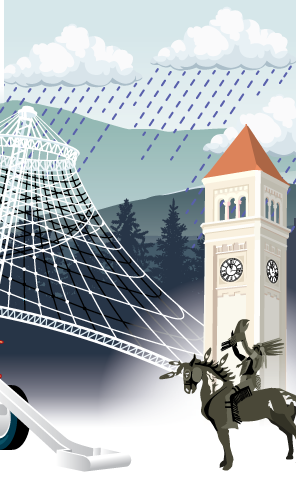 Thursday
57°F | 45°F
Light rain throughout the day.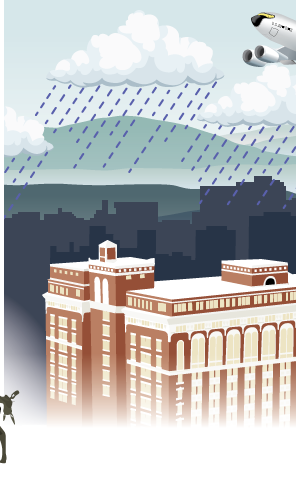 Friday
57°F | 43°F
Rain in the morning.
Q6 Weather

Breezy and rainy conditions dominate the forecast not only Monday, but for much of the week. Winds could gust up to 35 mph across the Inland Northwest through Wednesday. Expect scattered showers throughout most of Monday. Although it might not be heavy all day, most places will see plenty of rainfall. The bulk of this system fizzles out by the late evening/overnight. We hang on to chances for some much-needed moisture for the next seven days, with temperatures in the low to mid-50s.
Current Conditions
51°F
Partly Cloudy
Feels Like:

50°F

Humidity:

52%

Precipitation:

0%

Wind Speed:

5.65 mph

Visibility:

5.794 miles

Sunset:

5:44 p.m.
12-Hour Forecast
| | | | |
| --- | --- | --- | --- |
| Mon 6 p.m. | 52°F | Partly Cloudy | 8% precip. |
| Mon 7 p.m. | 50°F | Partly Cloudy | 0% precip. |
| Mon 8 p.m. | 48°F | Partly Cloudy | 4% precip. |
| Mon 9 p.m. | 48°F | Partly Cloudy | 0% precip. |
| Mon 10 p.m. | 49°F | Mostly Cloudy | 6% precip. |
| Mon 11 p.m. | 49°F | Mostly Cloudy | 14% precip. |
| Tue midnight | 49°F | Mostly Cloudy | 13% precip. |
| Tue 1 a.m. | 49°F | Mostly Cloudy | 12% precip. |
| Tue 2 a.m. | 48°F | Mostly Cloudy | 13% precip. |
| Tue 3 a.m. | 47°F | Overcast | 13% precip. |
| Tue 4 a.m. | 47°F | Overcast | 15% precip. |
| Tue 5 a.m. | 46°F | Overcast | 12% precip. |