Abe Eagle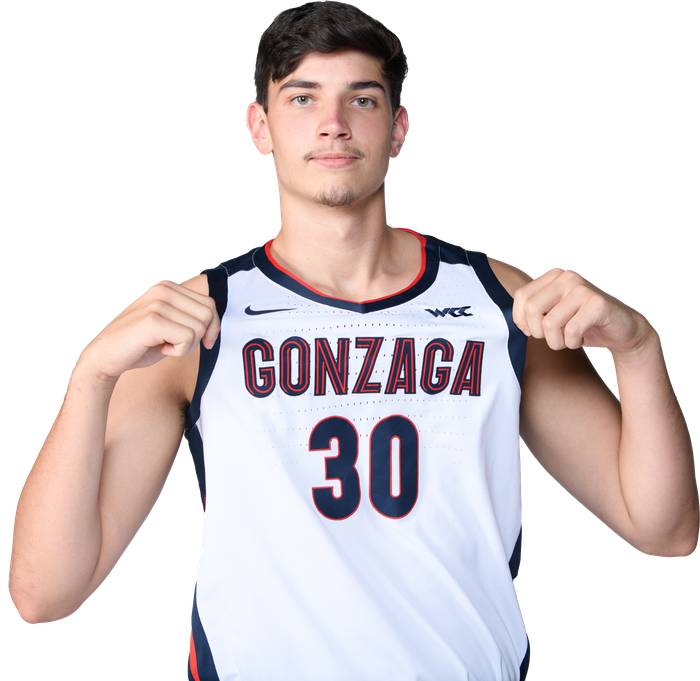 Jersey: 30 Position: F
Age: 19 Height: 6-9 Weight: 225
Hometown: Los Angeles, California, United States
Birthdate: April 30, 2002
Bio: Second-team All-Mission League as a senior, joining fellow GU walk-on Colby Brooks. Scored 1,000-plus career points. Set school record with 17 made field goals in a game. Earned Class of 2020 scholar-athlete award at Chaminade Prep. Averaged 12.3 points and 8 rebounds as a senior.
So.

Scouting report:
Scout team member with big frame (6-9, 225 pounds).
Fr.

Scouting report:
Didn't appear in any games as freshman.