Too many miles; too few words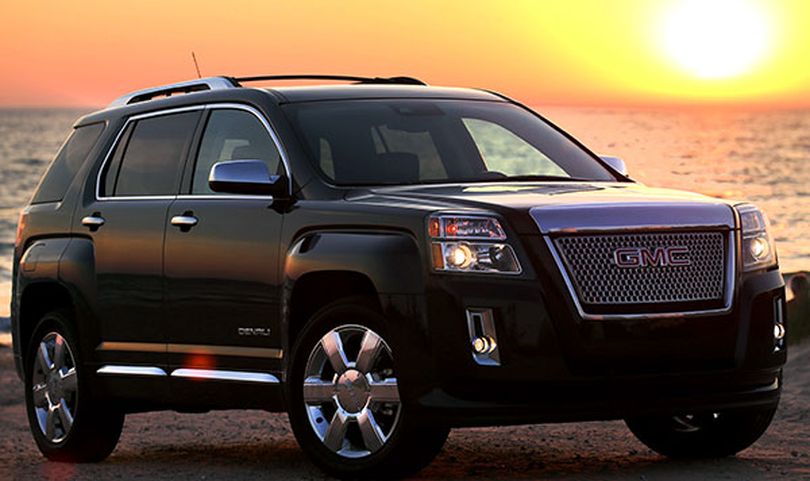 I've been driving lots but not writing; here's a quick and dirty update:
The GMC Terrain Denali aspires for near-luxury quality in the compact crossover category and largely succeeds. Inattention to important details undermines the effort, though. Hint: If you're going to indulge in stitched dashboards, sew straight or don't sew.
Hyundai Elantra Coupe
I left the Terrain at the Spokane airport and on the other end - the Newark, New Jersey, airport - picked up a Hyundai Elantra Coupe. The coupe, which is new to the Elantra lineup, performed valiantly over 10 days of high-speed New Jersey Turnpike warfare. It 1.8-liter four makes 148 hp, which is plenty, though the optional six-speed automatic is geared for economy and the quick downshifts required by the parry-and-thrust of freeway driving weren't in the cards.
"Maple-syrup shifts," my notes read.
Sidebar: New Jersey drivers are fast but also polite and predictable. They understand the art of the merge, get it that letting the other guy into your lane is not a sign of weakness and stay out of the far left lane except when passing.
2013 Mazda3
On Christmas Eve, we were met at the Seattle airport by a 2013 Mazda3 sedan. Smaller even than the Elantra and incredibly efficient (40 mpg highway) the 3 was, as always, a fun drive, lively and responsive. Our tester wore brand-new Goodyear Blizzak winter tires, which earned their keep on a Christmas-night Snoqualmie Pass run. Adaptive Xenon headlights shined up the road like the deck of an aircraft carrier, a complete godsend out on that dark and snow-splotched piece of road.
2013 Honda Accord Sport
In October, I wrote admiringly about the ninth-generation, 2013 Honda Accord, a return to form for a car that had lost its edge. Now there's a new trim, called Sport (from $24,470), which slots into the lineup just above the base LX. On the heels of the short-wheel-base imps I'd been driving, the Accord felt like a grown-ups' car; quiet, solid and settled on the road. I'll write more in coming days, but will wrap with the observation that this Accord could reign again as America's best-selling passenger car.
---
---