 UPDATED: Sat., Dec. 15, 2018, 11:09 p.m.
But in the long run, the progression of Eric Barriere – still just a redshirt sophomore – is going to pay off big time for the Eastern Washington football team.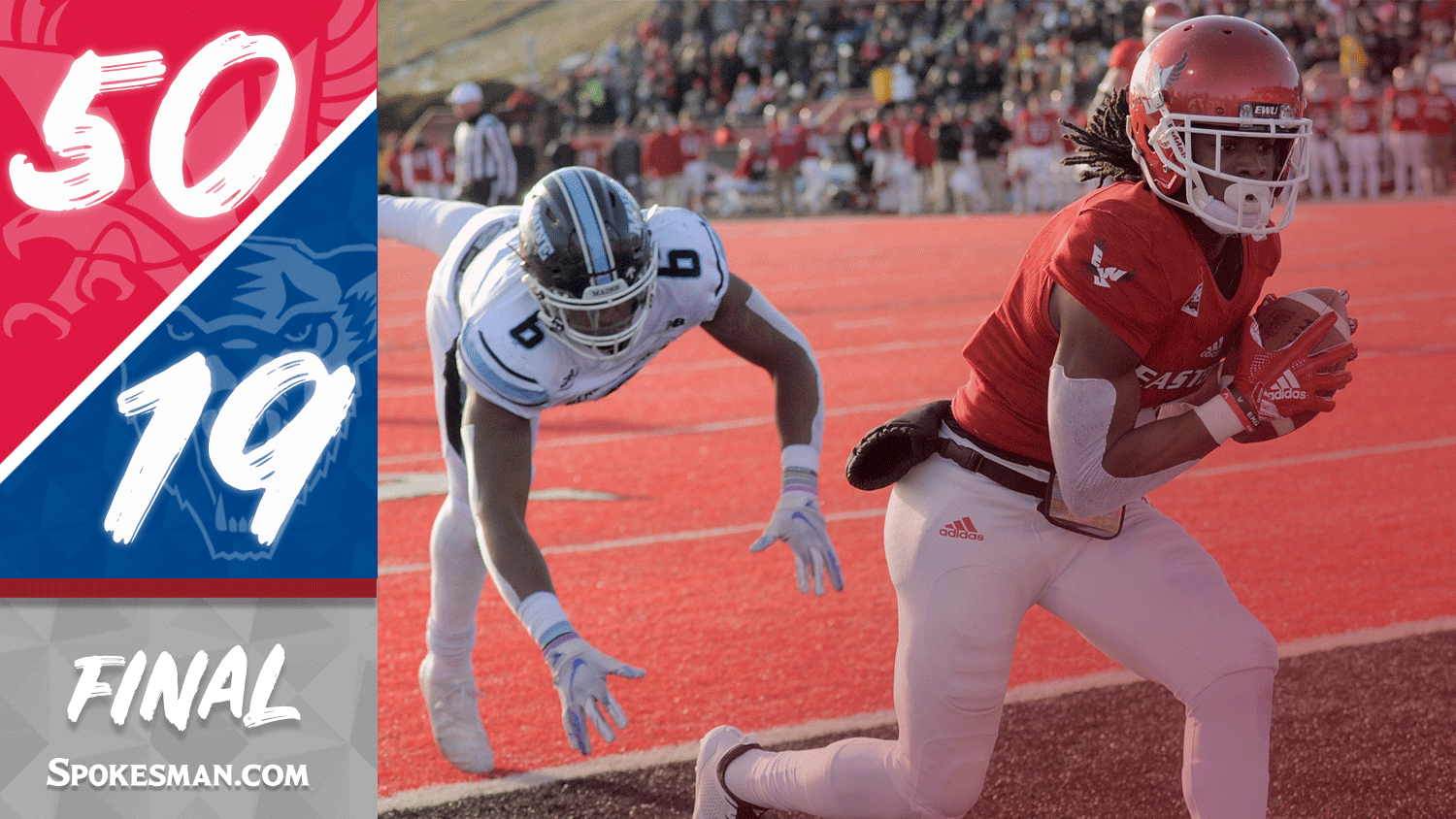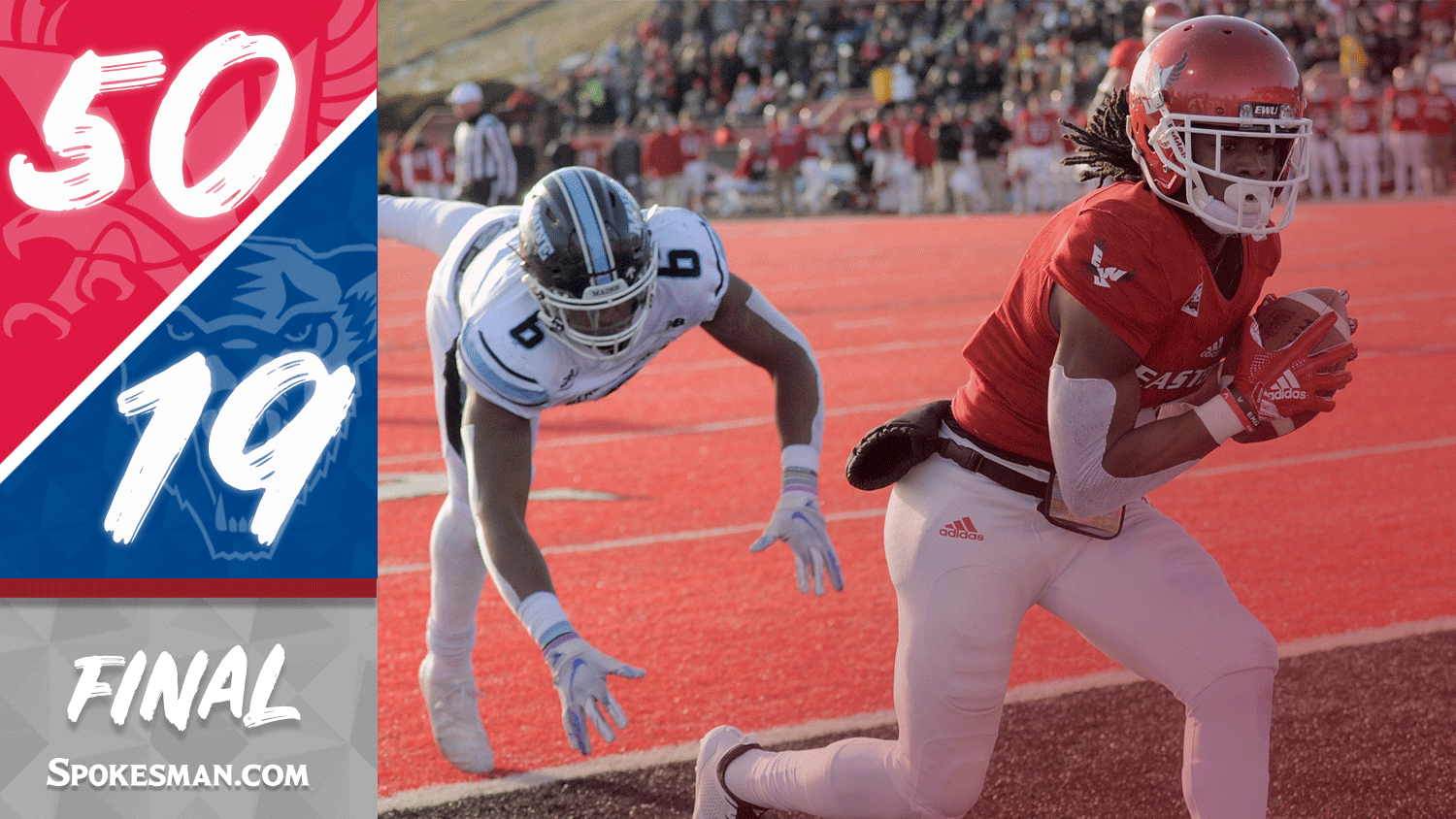 Barriere completed 21 of 30 passes for 352 yards and a seven touchdowns for the Eagles (12-2), who will face top-ranked North Dakota State (14-0) on January 5, 2019 at Toyota Stadium in Frisco, Texas. Eastern Washington's veteran offensive front wasn't fazed in Saturday's semifinal by Maine, which came to Cheney leading the country in run defense and was second in sacks. All Eastern Washington center Spencer Blackburn could do was watch the from the freezing sidelines as Youngstown State marched down Roos Field in the closing seconds of the 2016 FCS semifinals and scored the game-winning touchdown. Here are 5 keys to Eastern Washington's success against Maine in the FCS semifinals. They're paired on the left side of Eastern Washington's offensive line, but Beau Byus and Jack Hunter spent their teenage years separated by a Greater Spokane League rivalry.