Honda CR-V: Pint-size colossus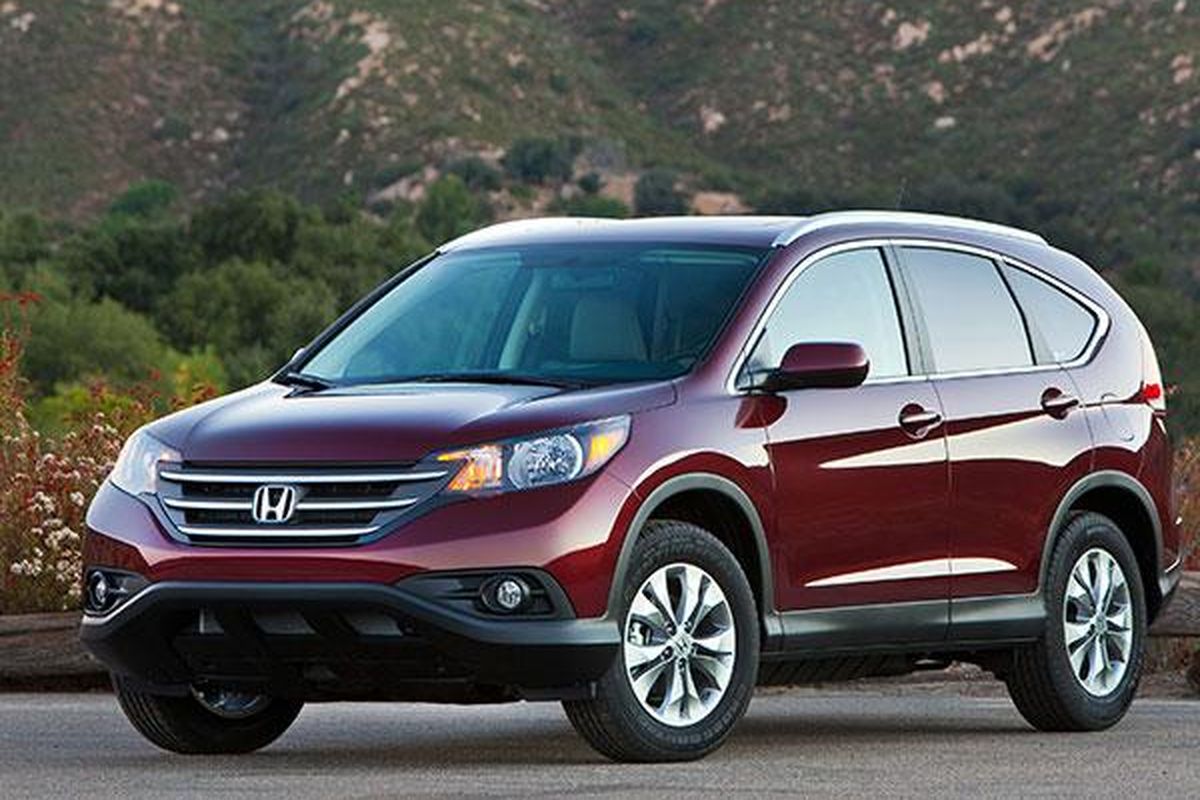 Honda's CR-V made its US debut in 1997. For most of the intervening years, it has stood like a pint-sized colossus over the compact crossover class, piling up a succession of sales titles.
Honda has proven remarkably surefooted as it tweaked its five-passenger crossover to meet demand and fend off the competition. Relying on solid engineering, efficient powertrains and a stream of passenger-friendly innovations, the CR-V's tenders have kept it fresh and relevant.
The arrival of the fourth-generation CR-V in 2012 underscored Honda's commitment to efficiency, safety and practicality. Marquee updates included a more powerful and efficient engine, a proactive new AWD system and an innovative second-row seat design.
A large center console became standard across the line, boosting the CR-V's casual storage capacity. A revised rear suspension made room for a lower cargo floor that boosts cargo space and improves access.
Other new features include an "intelligent" Multi-Information Display (i-MID), Pandora Internet radio interface, SMS text messaging function, and available rear entertainment system.
The new Easy Fold-Down 60/40 Split Rear Seat allows each section of seat's sections to be folded nearly flat by using a pair of small levers located near the tailgate or a pull-strap positioned on the seat side. The operation is quicker and simpler than most other manual methods.
The CR-V also became the second North American Honda (after Civic) to adopt Honda's new Motion-Adaptive Electric Power Steering. It works with the vehicle stability program and power steering system to detect the potential for a skid and helps the driver correct for understeer and oversteer, either of which can cause the vehicle to skid out of control.
Finally, Honda dramatically improved the overall feel of the CR-V. It stiffened its chassis, re-calibrated its suspension and added noise-suppressing insulation to reduced noise, harshness and vibration (known in the trade as NVH), within the CR-V cabin.
The new CR-V is more efficient than its predecessor and no less responsiveness or engaging. However, it's now quieter and more serene underway. New high-capacity shock absorbers contribute to a more sophisticated driving feel.
The CR-V cabin is short on flash but long on practicality. Even when packed with the latest cabin tech, the controls remain intuitive and easy to use, with minimal reliance on a distracting touch screen.
There are more luxurious cabins in the class, but few are better organized, or more comfortable.
A 185-horsepower four-cylinder powers all CR-Vs. The only transmission offered is a five-speed automatic. With front-wheel-drive, the EPA-estimated fuel economy is 23 mpg city/31 mpg highway/26 mpg combined. Each number drops by one with AWD.
Large underbody covers and a rear spoiler enhance efficiency and reduce wind noise.
The new AWD system, Real Time AWD with Intelligent Control, improves performance in all conditions, whether slippery or stable. The electronically controlled system anticipates wheel slip and automatically acts to minimize its impact.
No brand clings to its sales lead forever; This year, Fin fact, Ford's Escape is making a good run at the CR-V. Nevertheless, the little colossus of the compact crossover segment seems like a solid pick to retain its title.
Don Adair is a Spokane-based freelance writer. Contact him at don@dadair.com.
2014 Honda CR-V EX-L AWD w Navigation
Vehicle base price: $21,718
Trim level base price: $30,620
As tested: $31,450
Options: Our EX-L tester was a completely equipped trim, with no optional equipment.
Tow rating: 1,500 lb
EPA ratings: 22 city/31 highway/26 combined
Regular unleaded fuel specified
---
---