Audi A3: Little, but all grown up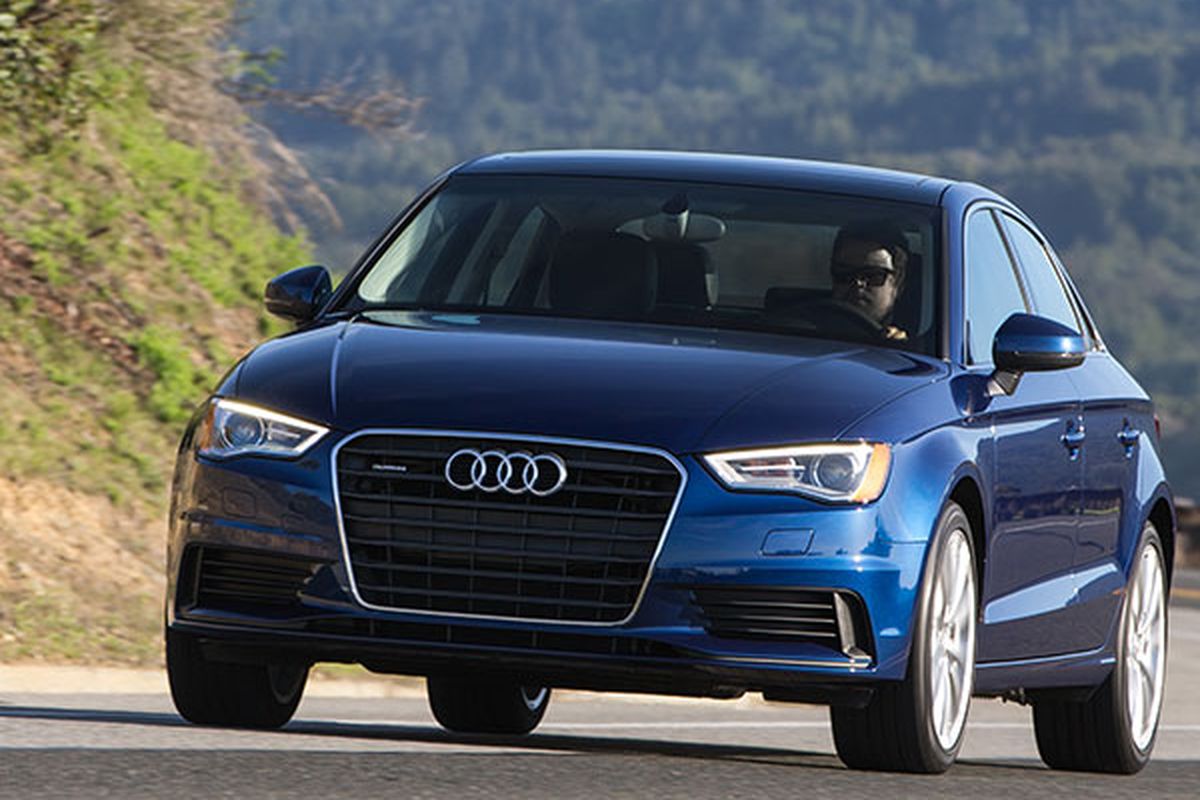 My grandson Henry is smart, as well-read as a seven-year-old can be and fairly certain he's right. All of the time. Also, he's a car guy.
He wanted to know what I was driving on a recent visit.
"It's an Audi A3."
"That's not an A3; A3s are hatchbacks."
Henry knows his A3s; his mother drives one. It's a hatchback because, until this year, that's all there was. Apparently, Henry hadn't heard that Audi has booted the hatch for a four-door sedan and two-door convertible.
The A3 ($30,795, including transportation) joins a new <em>entry premium</em> segment comprising such small, richly endowed Europeans as BMW's 2 Series and Mercedes-Benz's new CLA.
The goodness is baked into these cars' DNA, not grafted on in the form of high-profit options packages.
Audi plans a flood of A3 variants, including a plug-in hybrid, a crossover, and a gaggle of high-performance models. For now, it's available in a single, well-equipped trim, with a pair of major options packages; front- or all-wheel drive; and three lively and efficient four-cylinder engines, two gas and one diesel.
The base engine is a 170-horsepower, 1.8-liter turbocharged four that returns an estimated 27 mpg combined (23 city/33 highway). An optional 2.0-liter four, also turbocharged, makes 220 hp and matches the smaller engine's efficiency.
The 2.0-liter turbo-diesel ($33,495) makes 150 hp and 236 pound-feet of torque and is rated at
36/31/43.
All engines are mated with a six-speed automated manual transmission.
A high-performance, 292-hp S3 sedan ($41,995) is marketed separately.
The A3 resembles a 3/4-scale A4, but cabin design strikes out in a fresh direction. Rather than cramming a busy display into a crowded dash, Audi uses a motorized screen that rises from the dash upon ignition. A quartet of circular, aircraft-inspired vents aside, the dash is uncluttered and elegantly spare.
Materials quality and fit-and-finish are on par with the big-budget Audis. Switch-gear is flawless in feel and heft. At highway speeds, the cabin is hushed and tranquil. Meant to be driven vigorously, the A3 is nimble, balanced and responsive. Steering is light at low speeds but firms up nicely.
Standard equipment includes leather upholstery, automatic wipers, automatic xenon headlights, Bluetooth phone and audio connectivity and a version of the MMI so fresh the A8 doesn't have it yet. 4G LTE connectivity is available, and so is a 14-speaker Bang & Olufsen sound system.
Front seats are comfortable and supportive, but properly bolstered chairs require the $550 Sport package (it also includes a three-spoke sport steering wheel, paddle shifters and Drive Select, which lets the driver adjust throttle response, shift points, and steering effort).
Rear seating is scant, though a pair of average adults will ride comfortably for short periods. The split-folding rear seatbacks fold.
Old-school "technology" includes the knob-operated passenger-seat recline mechanism. If you can't reconcile a $30,000-plus price tag with manual seatbacks, alternatives are available; just don't expect any of them to deliver the way the littlest Audi does.
Don Adair is a Spokane-based freelance writer. Contact him at don@dadair.com.
2015 Audi A3 2.0T quattro S troni
Vehicle base price: $29,900
Trim level base price: $32,900
As tested: $37,195
Options included Scuba Blue Metallic paint; MMI Navigation Plus; heated front seats, exterior mirrors and windshield washer nozzles; aluminum trim; Audi music interface with iPod cable.
EPA ratings: 27 combined/24 city/33 highway
Premium unleaded fuel required
---
---