Subaru Outback: A flirtation with luxury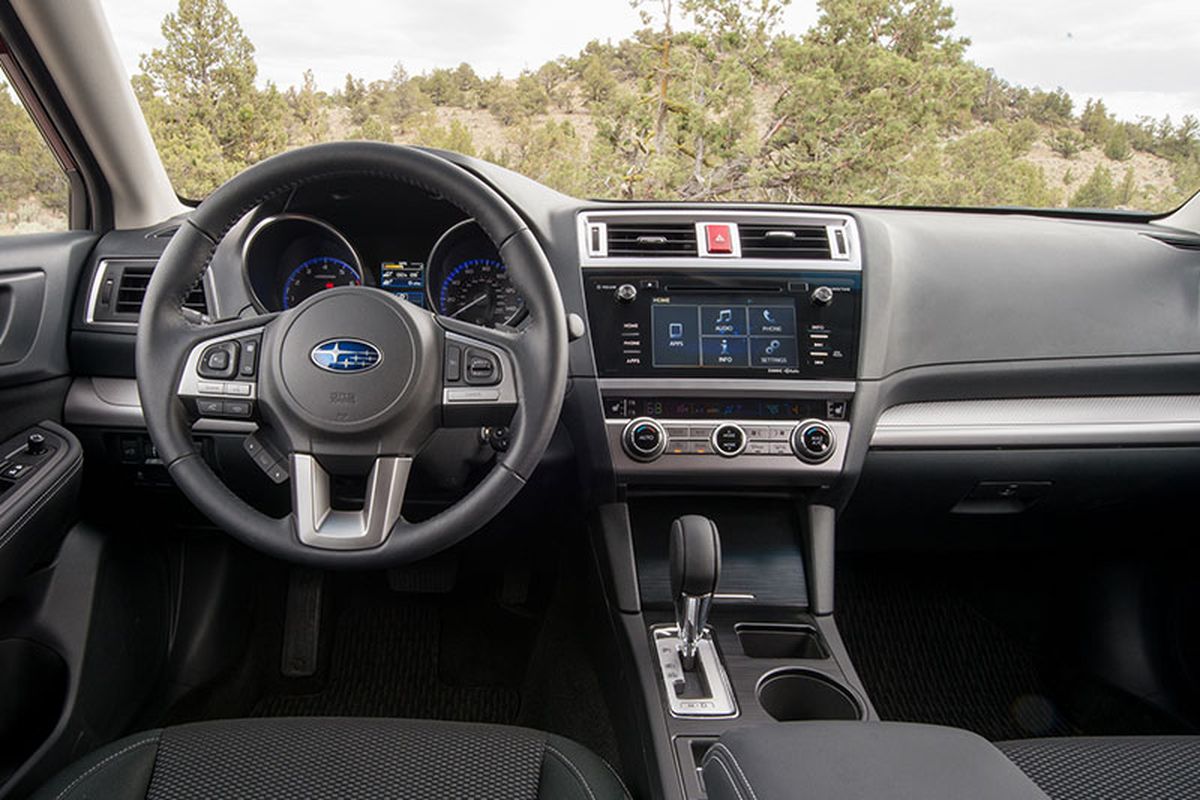 I was writing lead sentences in my head when a passing stranger handed me one.
As we pulled into the Mount Spokane Sno-Park, we overheard one skier say to another, "Every other car here is a Subaru!"
Like they used to say about Hunter Thompson's political writing; "it might not be factual but it's true."
You can't go far around here without encountering a Subie. The company's affordable, durable and all-wheel-drive cars are ideally suited for how we live. With its 8.7 inches of ground clearance, the Outback wagon is a particular favorite of the Sno-Park crowd.
Paradoxically, though, Subaru's reliance on AWD may have contributed to its neglect of other considerations. In a word, refinement has been MIA from the Subaru playbook. One has longed for cabins as comfortable, welcoming and capable as the traction systems are effective.
That wait is over. The 2015 Subaru Outback dials up a new world of comfort and — dare we say it? — luxury. Soft-touch materials dress up a cabin once riddled with hard plastics. The quality of accent materials — the faux wood and metallic trim that add visual interest— is vastly improved. Control clusters that were crowded and confusing are now pleasing to the eye and easy to use.
By the tape measure, the Outback grows only incrementally. Inside, though, cabin space is up four cubic feet, every bit of which is put to good use. Taller front-seat occupants will find themselves with plenty of head- and legroom and the back-seat accommodates three adults comfortably.
Fold down the reclining second-row seatback and the Outback yields a generous 73.3 cubic feet of flat-floored cargo space. Subaru also took care to craft enough incidental storage for our digital lifestyles; there's even a cell-phone slot in the center console.
Of course, as a station wagon, the Outback doesn't offer the above-it-all driving position some drivers prefer. On the other hand, large windows and thin pillars produce outstanding sight lines.
Underway, the Outback handles more like a sedan than would a taller, tippier crossover. Suspension settings favor comfort over sport and the Outback's electrically assisted steering system is accurate and nicely weighted, with good on-center feel.
Two engines are offered. A 175-horsepower 2.5-liter four is standard on 2.5 models, while a 256-hp 3.6-liter six powers the 3.6R. Both engines are paired with a continuously variable transmission (CVT) with six programmed intervals replicating the gears of a traditional automatic. Steering-wheel paddles allow the driver to "shift" through the stops.
Under heavy throttle, the CVT allows the engine to wind to high RPMs and produce the whining, elastic feel typical of CVTs. A less aggressive throttle foot produces less whine and boosts efficiency.
Four-cylinder models earn EPA ratings of 28 mpg combined (25 city/33 highway); the 3.6R is good for 22 mpg combined (20 city/27 highway).
Subaru's Symmetrical All-Wheel Drive system continuously regulates the flow of torque to each wheel, according to traction needs and driving conditions. Active Torque Vectoring reduces understeer by braking the inside front wheel during cornering. Hill descent control and hill start assist are standard.
Coming out of the recession, Subaru sales have been on a serious roll. With the company's new focus on refinement, Washington state's Sno-Parks may soon be overwhelmed by Subies of every description.
Don Adair is a Spokane-based freelance writer. Contact him at don@dadair.com.
2015 Subaru Outback 3.5R Limited
Vehicle base price: $24,895
Trim level base price: $32,995
As tested: $36,040
Optional equipment included moonroof; keyless entry/ignition; navigation
EPA ratings: 22 combined/20 city/27 highway
Regular unleaded fuel specified
---
---