2020 Hyundai Ultimate: Subcompact CUV addresses segment limitations with style and flair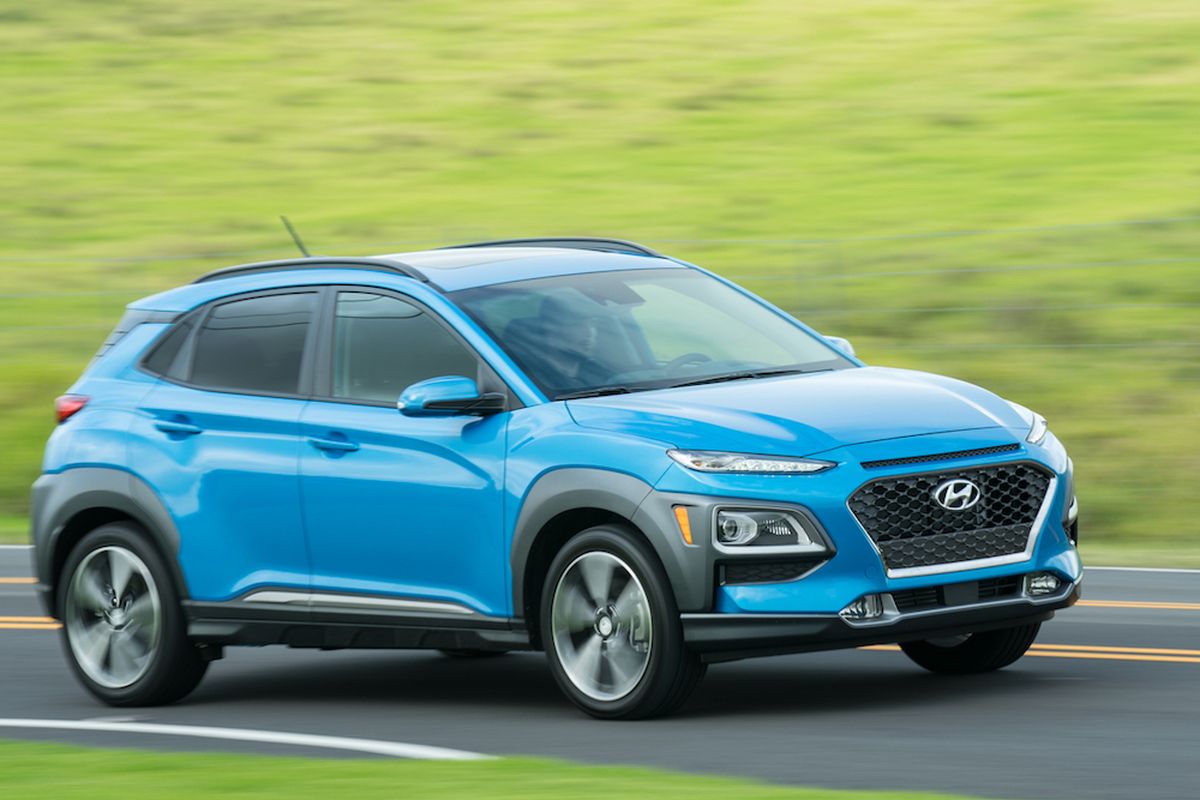 Hyundai hit pay dirt in 2018, when it debuted the Kona subcompact crossover
The Kona dared to stand out in the segment. Exterior styling was bold enough to draw attention without slipping into novelty. The cabin is less exuberant than the sheet metal, but it's thoughtfully designed and comfortable.
Kona is agile and engaging. Steering is responsive and accurate
The CUV's firm suspension tamps down random body motions. It doesn't carve corners exactly, but the steering is sharp and accurate on turn-in. Minimal body lean builds driver confidence.
On the small side of small
Kona is on the small end of the subcompact spectrum and neither its cabin nor cargo area rival segment leaders.
2020 updates include a new mid-level trim, called SEL Plus. Adaptive cruise control is available for the first time, though only on the topmost Ultimate trim.
Trims include SE ($20,300), SEL ($22,100), SEL Plus ($23,950), Limited ($26,100) and Ultimate ($27,950).
Kona is loaded with desirable standard features, including remote keyless entry, air conditioning, a six-speaker audio system, a rearview camera and alloy wheels. Bluetooth phone and audio connectivity are here, along with a 7-inch infotainment touchscreen with Apple CarPlay and Android Auto compatibility.
Upper trims get an 8.0-inch screen.
A pair of engine choices
Standard driver-assist features include forward collision warning with automatic emergency braking and lane-keeping assist.
Optional features and functions are arranged not by packages but by trim. If, for example, you want the up-level powertrain you must step up to either the two top trims.
Kona is available with a choice of two four-cylinder powertrains, one turbocharged and one naturally aspirated.
SE, SEL and SEL Plus are powered by a 2.0-liter four-cylinder engine that makes 147 horsepower and is paired with a six-speed automatic transmission.
A 175-hp turbocharged four powers the top two trims. It's mated to a seven-speed dual-clutch automatic.
Front-wheel drive is standard, AWD is available on all trims.
Hill descent control and downhill brake control are standard on AWD models, but Kona is not meant for off-roading.
Nor is it rated for towing.
Firm ride, engaging dynamics
Equipped with the 2.0-liter engine, the Kona strolls through the 0-60 sprint in 9.2 seconds; the turbo-four does it in a class-leading 6.6 seconds.
The dual-clutch automatic can be indecisive and hesitant at low speeds. Once the driver has given the throttle a nudge and Kona has momentum, the gearbox settles down and makes crisp, clean shifts.
The base six-speed automatic is said to shift smoothly across the power band.
We drove an Ultimate trim tester so can't vouch for the base powertrain's performance. However, it's widely praised for its smooth power delivery and its lower cost of entry.
Both engines deliver mid-pack efficiency. In combined driving, the 2.0-liter bests the turbo by mile or two (30 vs 28/29).
Some may find the Kona's ride too stiff and over uneven surfaces its ride can grow choppy. The suspension mutes the impact of most broken surfaces but larger potholes struck at speed send sharp jolts into the cabin.
A side benefit of the AWD system is its multilink rear suspension. It produces a smoother ride and sharper handling than does the solid-beam rear axle FWD models are fitted with.
A locking center differential can help AWD Konas power through snow and mud at low speeds.
Cabin is subdued, utilitarian
There's nothing fancy about Kona's cabin. The forward cabin feels drab, despite a splash of silver-hued trim. Hard plastics rule and there are few padded touchpoints.
The front seats are comfortable and supportive and fit and finish are sound.
A pair of adults will be reasonably comfortable for short stretches in the tight rear seating area.
At highway speeds, a fair amount of wind and road noise finds its way into the cabin.
Its infotainment system feels dated but menus are user-friendly and old-school buttons and knobs manage the audio and climate systems.
Two open bins in the center console accommodate a pair of phones and a larger covered bin hides under the armrest between the seats.
Kona addresses the limitations of the segment with flair. That, and its attractive price and solid roster of features set it apart in the subcompact arena.
Questions or comments? Contact Don at don@dadair.com.
2020 Hyundai Kona Ultimate AWD
Vehicle base price: $20,300
Trim level base price: $27,950
As tested: $29,150 (includes destination and handling)
Options: carpeted floor mats
Tow rating: N/A
EPA rating: 27 combined/26 city/29 highway
Regular unleaded gasoline specified

---
---