Thu., July 16, 2009
ITD fires Director Pam Lowe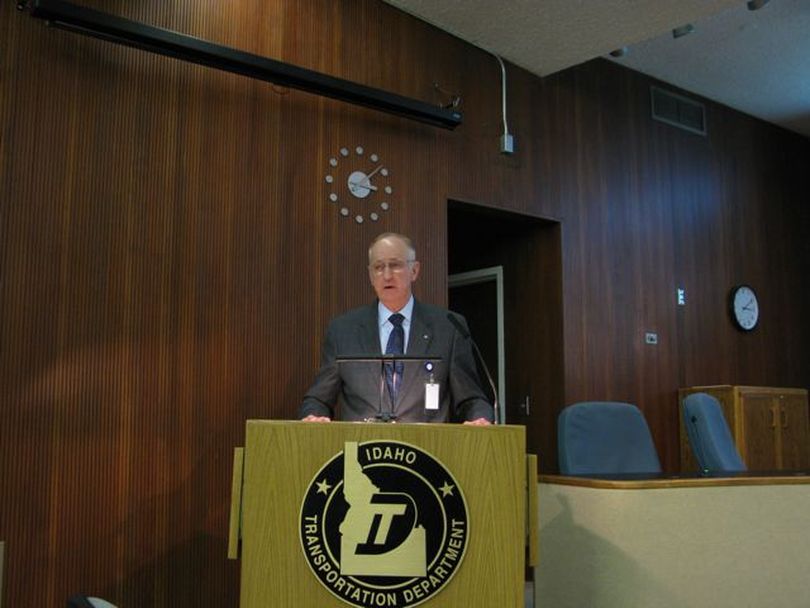 The Idaho Transportation Board just voted unanimously to fire director Pam Lowe. Deputy Director Scott Stokes was named the interim director while a new director is sought, with the search focusing both inside and outside ITD. Board Chairman Darrell Manning said, "The board determined this change was necessary to help the department continue improving customer service, economy of operations, accountability and our relations with the Legislature."
Lowe's termination is effective July 31, but she's been placed on paid administrative leave until then and is immediately off the job. Manning said, "It's a decision that affects many people, and cannot be made lightly." The board has held a series of closed executive sessions on personnel matters over the last three months; Manning said, in response to reporters' questions, that board members discussed Lowe's performance with her during one of those sessions in May. "Everyone knows that the department has had its issues, good and bad, with the Legislature, and we hope to improve those in the future," Manning said. "There's no nice way to do a change like this. I've had a lot of sleepless nights over trying to come to an accommodation."
Manning said he's kept Gov. Butch Otter informed of the board's discussions. "The governor said that's a board decision," he said. "He said, 'I'm not involved in that at all.'"
Lowe is a professional engineer who was ITD's first female district engineer when she was named to that post in 2000. She first joined ITD in 1993 as a construction associate; became planning services manager in 1995 and regional engineer in 1997. She was named administrator of the Department of Motor Vehicles in 2004, then deputy director of ITD in 2006, and was named ITD director on Jan. 16, 2007.

She's also worked for the Arizona Department of Transportation, the Federal Highway Administration, and in the private sector. She is a registered professional engineer in Idaho, Oregon and Arizona. Gov. Butch Otter affectionately calls her "Pammy."

Stokes has been with the department since 1992 and served as deputy director since 2007. He's the former district engineer for North Idaho.
---
---