Wed., Oct. 28, 2009
Boise to get sapling from Anne Frank tree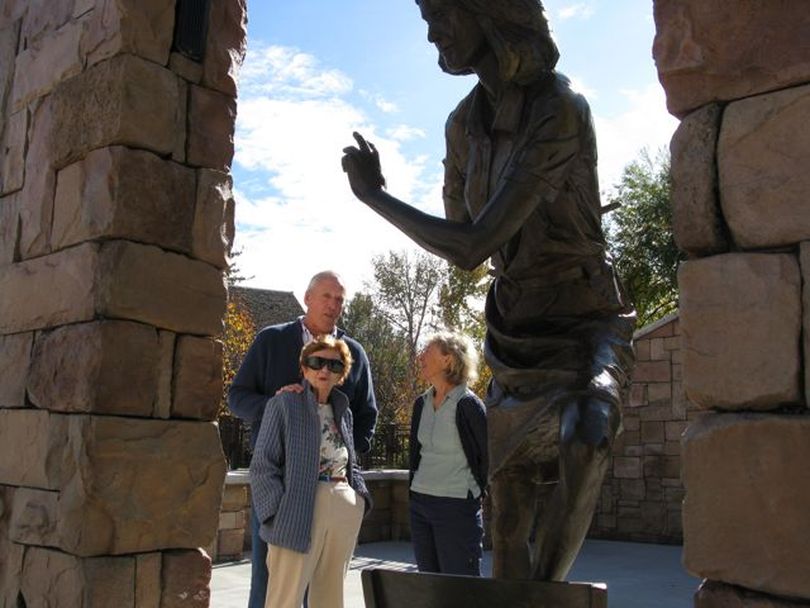 Idaho's Anne Frank Human Rights Memorial in Boise has been selected as one of 11 locations to receive a sapling grafted from the chestnut tree that grew outside the secret annex in Amsterdam where Anne Frank hid from the Nazis, which Anne frequently wrote about in her famous diary as a source of solace. It's a reminder that Idaho, of all places, has the nation's only permanent memorial to Anne Frank. The reason: The community's, and the state's, interest in human rights and combating intolerance.

"We try to really draw the parallels between what happened to Anne and what can happen to anyone," said Don Curtis of Boise, who with his wife, Susan, volunteers to lead tours of the Boise memorial. "The message is: Understand what happened back then, but don't think it's just then." The memorial, and the center's educational programs, stress the importance of human rights for everyone, from combating bullying to avoiding discrimination. "The community is immensely proud of the memorial and I think feels a great sense of ownership over the space," said Amy Herzfeld, executive director of the Idaho Human Rights Education Center. "It's clearly a space that people are drawn to."

The 150-year-old chestnut tree outside the Anne Frank house in Amsterdam still stands, but it's diseased and stands only with the help of a harness. The saplings, grafted from the original tree, will long outlast it. Boise's sapling is expected to arrive soon, but it'll go to a city tree nursery for a two-year quarantine before it's planted. You can read my full story here at spokesman.com.
---
---