Mon., Feb. 1, 2010
JFAC introduces bill to delay parks/ISP fund shift; they'd keep gas tax another year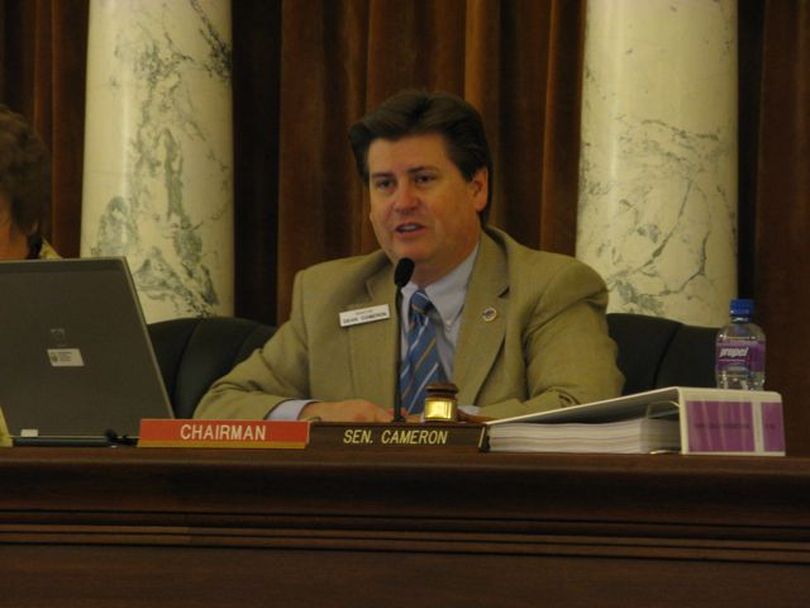 This morning, the Joint Finance-Appropriations Committee has started out by hearing a report from the joint legislative task force that was tasked, over the summer, with coming up with a new funding source for parks and the Idaho State Police to replace a slice of gas taxes that now go to those agencies. The task force punted, deciding instead to recommend another year's delay before making any such move. "We have identified several potential sources of revenues," the task force's co-chairs wrote to legislative leaders in a report. "It would be our hope to collaborate with the Governor's task force at the appropriate time." Sen. Dean Cameron, R-Rupert, who along with Rep. Maxine Bell, R-Jerome, co-chaired the task force (and the two also co-chair JFAC), said the task force went through "an exhaustive review."

"What we found was, parks and rec still belonged where they were, and the decision that had been made in order to get us out of the previous session maybe had been made a little too much in haste," Cameron said. "And that part of the train maybe needed to be backed up." He and Bell, along with Sen. Jim Hammond, R-Post Falls, said the task force determined that the small slice of gas tax money that goes to parks for trails should continue to go there; it reflects gas tax paid on gas burned in boats, ATVs and snowmobiles. The task force did, however, identify possible alternative funding sources to replace the portion of gas taxes that go to ISP; those can be explored in the future, Cameron said.
Bell then moved to introduce a bill to delay any shift for another year, to July 1, 2011. Hammond seconded the motion, and the motion passed unanimously, 19-0.

---
---