Fri., Feb. 26, 2010
Budgets don't include 4-year phaseouts…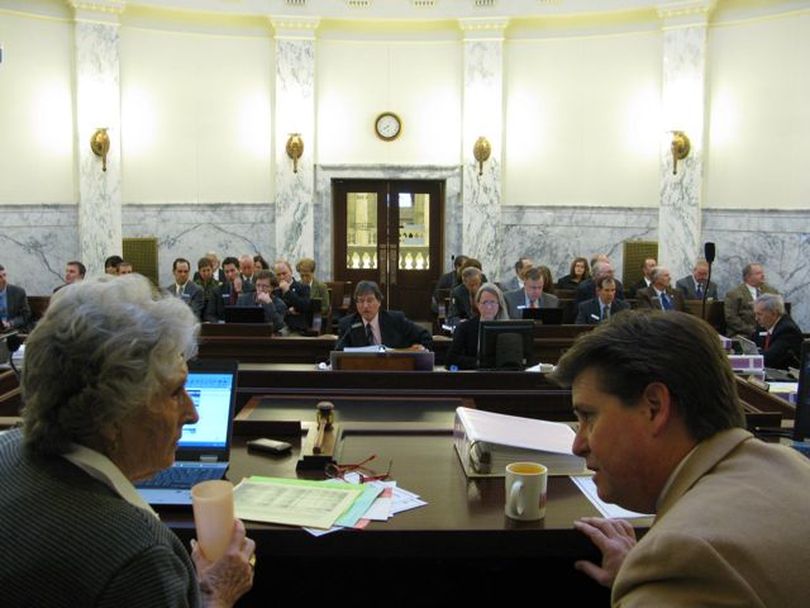 This morning, while setting budgets for several smaller agencies for next year, JFAC got to the first of the seven agencies for which Gov. Butch Otter had proposed phasing out all state funding over the next four years, in this case, the Commission on Hispanic Affairs. The joint committee set a budget for the commission that shows an 11.2 percent cut in general funds, a 25 percent cut in staffing (one of four positions), and an overall 4.4 percent cut in total funding. The cuts were of the same type that are being applied to all state agencies in the budget-setting process, trimming benefit costs by tapping reserves, and imposing a permanent holdback of $9,800, about 9 percent of the commission's original 2010 general-fund budget.

The governor's proposal for another $24,600 cut to begin the four-year phase-out wasn't included in the budget bill. "We are not the policy committee to do the phase-outs," said JFAC Co-Chair Maxine Bell, R-Jerome. "You'll see the standard trending in all the budgets, but you will not see the phase-out."

The seven agencies for which Otter proposed four-year funding phase-outs in his budget proposal this year were, in addition to the Hispanic Commission: Idaho Public Television, the Idaho Human Rights Commission, the Independent Living Council, the Developmental Disabilities Council, the Deaf and Hard of Hearing Council, and the Idaho Digital Learning Academy. He's since said the proposals were merely a "wake-up call" to get the agencies to find more cost savings.
---
---