Thu., July 29, 2010
Hart: Lawmakers need 'flexibility and some deference' on possible conflict issues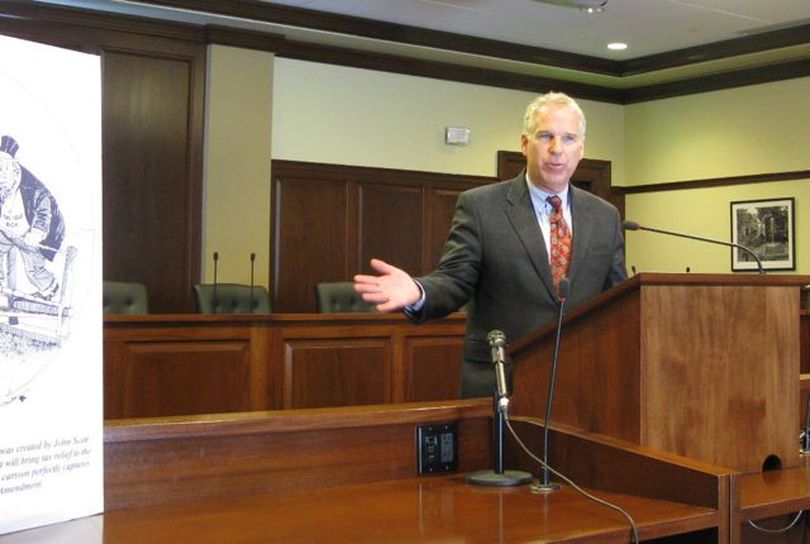 An unrepentant Rep. Phil Hart said at a press conference after today's House Ethics Committee meeting that he has no plans to declare conflicts of interest in situations like those examined by the committee today, in which he voted on or proposed tax legislation while also pressing his own personal fight against paying a $53,000 judgment from the state Tax Commission for back income tax, penalties and interest. "I think that's a troubling road to go down, to have a disciplinary action based on perceptions," he said. "I think as citizen legislators, we all do something else for a living. I think we ought to have some flexibility and some deference to the members."

Hart said, "I am glad that we had this hearing today ... and that there has been an opportunity to present this in front of the public ... and to get this out in the open." He said, "I hope that we don't have future possible candidates scared away from the electoral process," because of the attention his case has received.

Hart said he expected the conflict-of-interest charges against him to be dismissed. "I don't think there is a connection between those votes I made and my personal circumstances," he said. "I think the issue got an adequate hearing, we heard voices from both sides, and I think the decision was right." He expressed optimism about his prospects on the remaining charge of abuse of legislative privilege. "I think I've got a very solid foundation, and I think when it's ultimately resolved, it'll be resolved in my favor."

---
---