Fri., April 29, 2011
ISP says it's had 'intel' about 'threats' to megaloads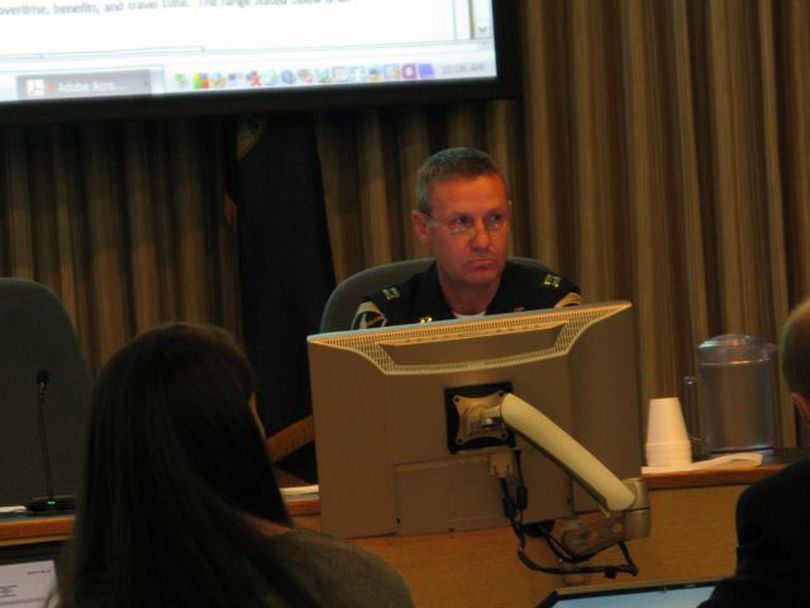 Idaho State Police Capt. Lonnie Richardson told a hearing officer at the Highway 12 megaloads contested-case hearing today that ISP has received "intel" about "people who may want to interfere with the loads." He said, "There are organizations who would like to disrupt the movement of the load either by means of personnel or more severe." Richardson declined to provide more information, saying the intelligence was "confidential information." He said, "There have been threats," and said, "Everybody has got a different definition of terrorism."

Richardson said ISP has agreed to provide one to four officers per load to escort the giant loads as they move across the twisting, two-lane highway, blocking both lanes. The troopers who are escorting the megaloads aren't off-duty, he said. "The technical term is on-duty officers on overtime," Richardson said. "If our officer is in uniform, working in a car, he's not considered off-duty." That's despite the fact that the megaloads hauling firm is paying for the officers' overtime; it pays ISP, and ISP pays the officers. "They are on duty," Richardson said. The service is voluntary for the officers, he said.

There are only 17 ISP trooper positions in the five-county region; two of those are currently vacant and a third officer is deployed to Iraq on military service. Earlier in the hearing, there was testimony that up to three loads could be on the highway at any one time as Imperial Oil/ExxonMobil moves its 200-plus loads over the next year and a half, but Richardson said he thought there'd only be one at a time. If there were three, he said, "we could not do four (officers) per load."
---
---